CO2 Laser, FAP800 Diode Laser and CCP Laser Burning
40W CO2 Laser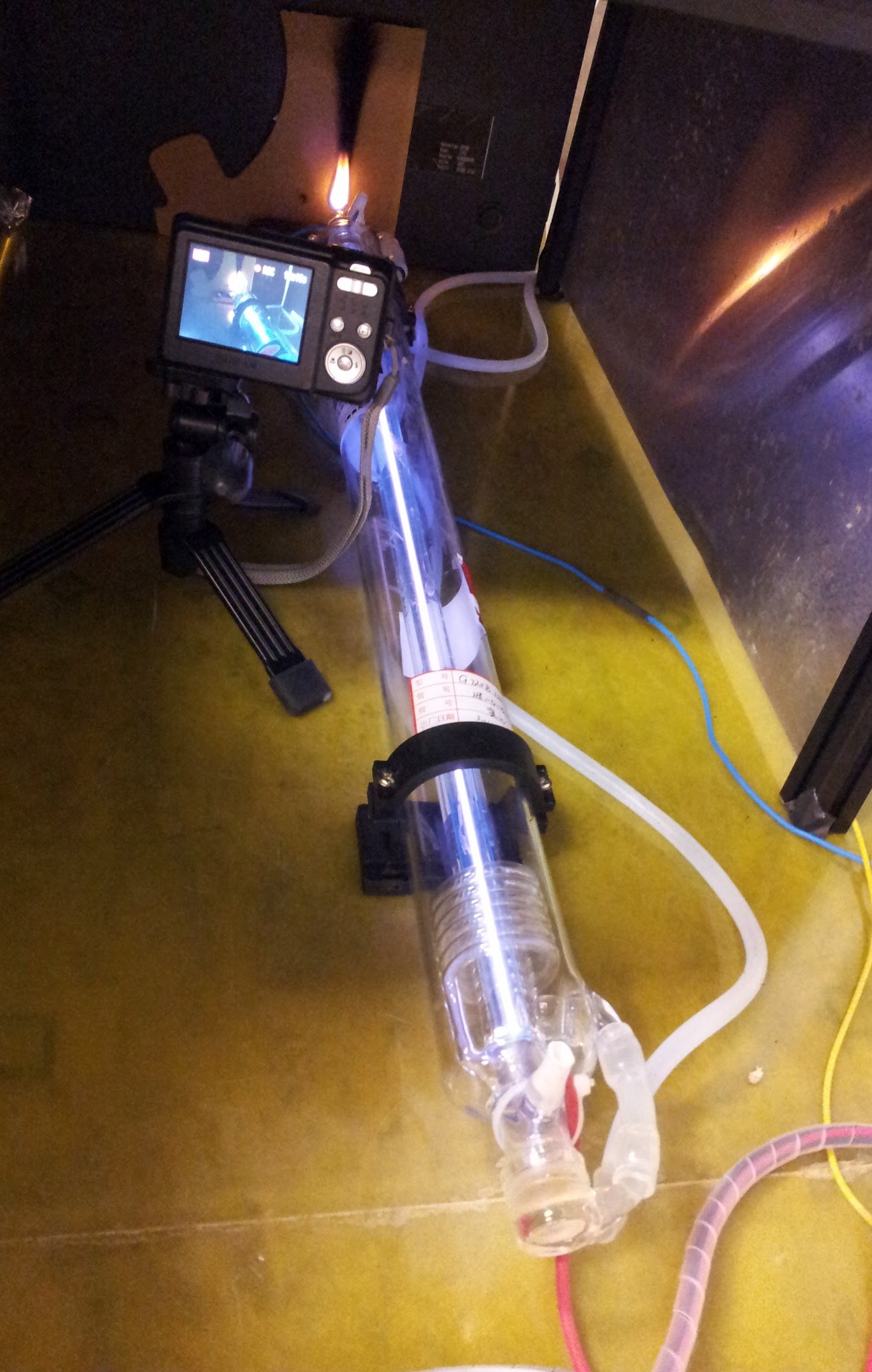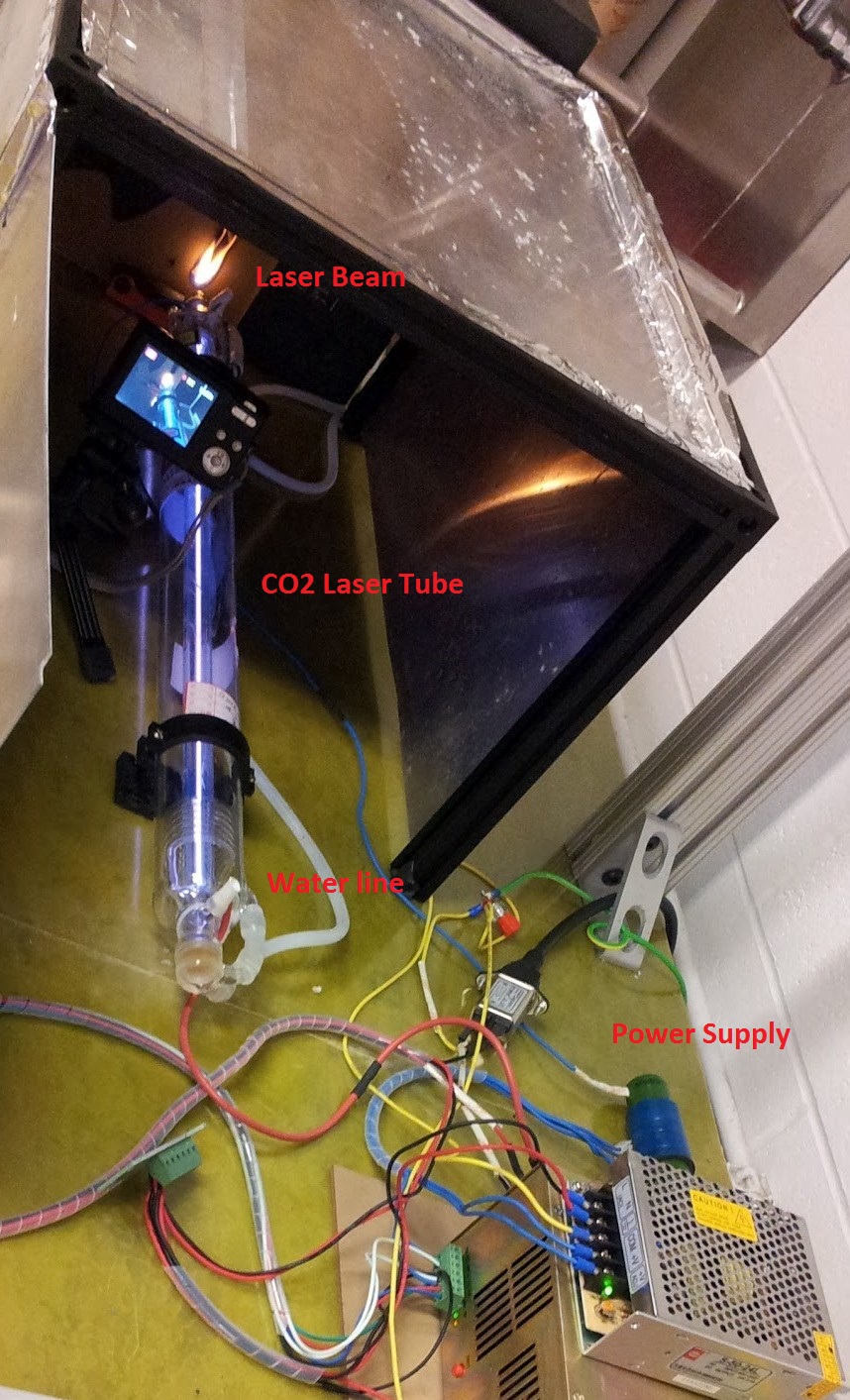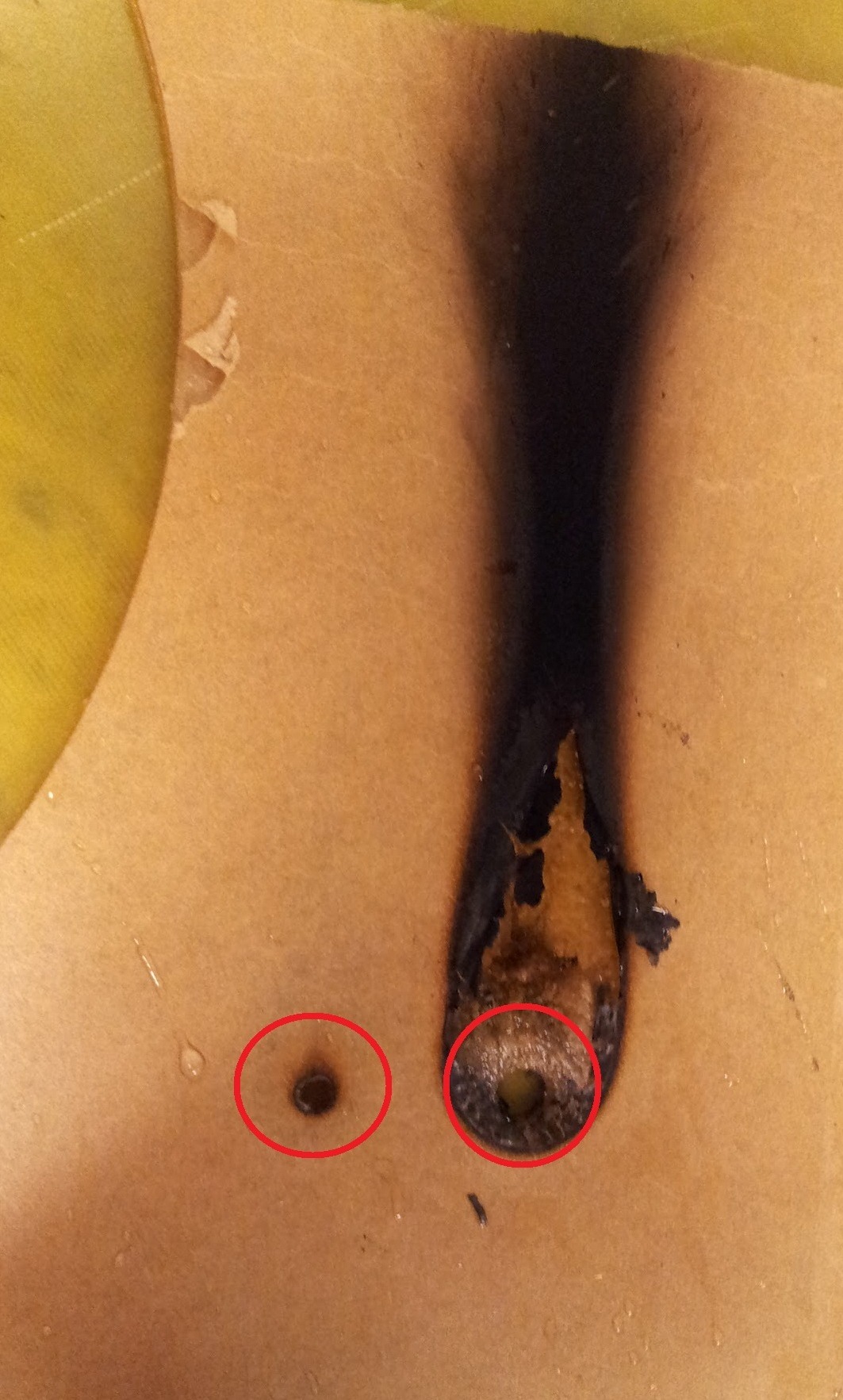 40W CO2 Laser Burning


Cooling System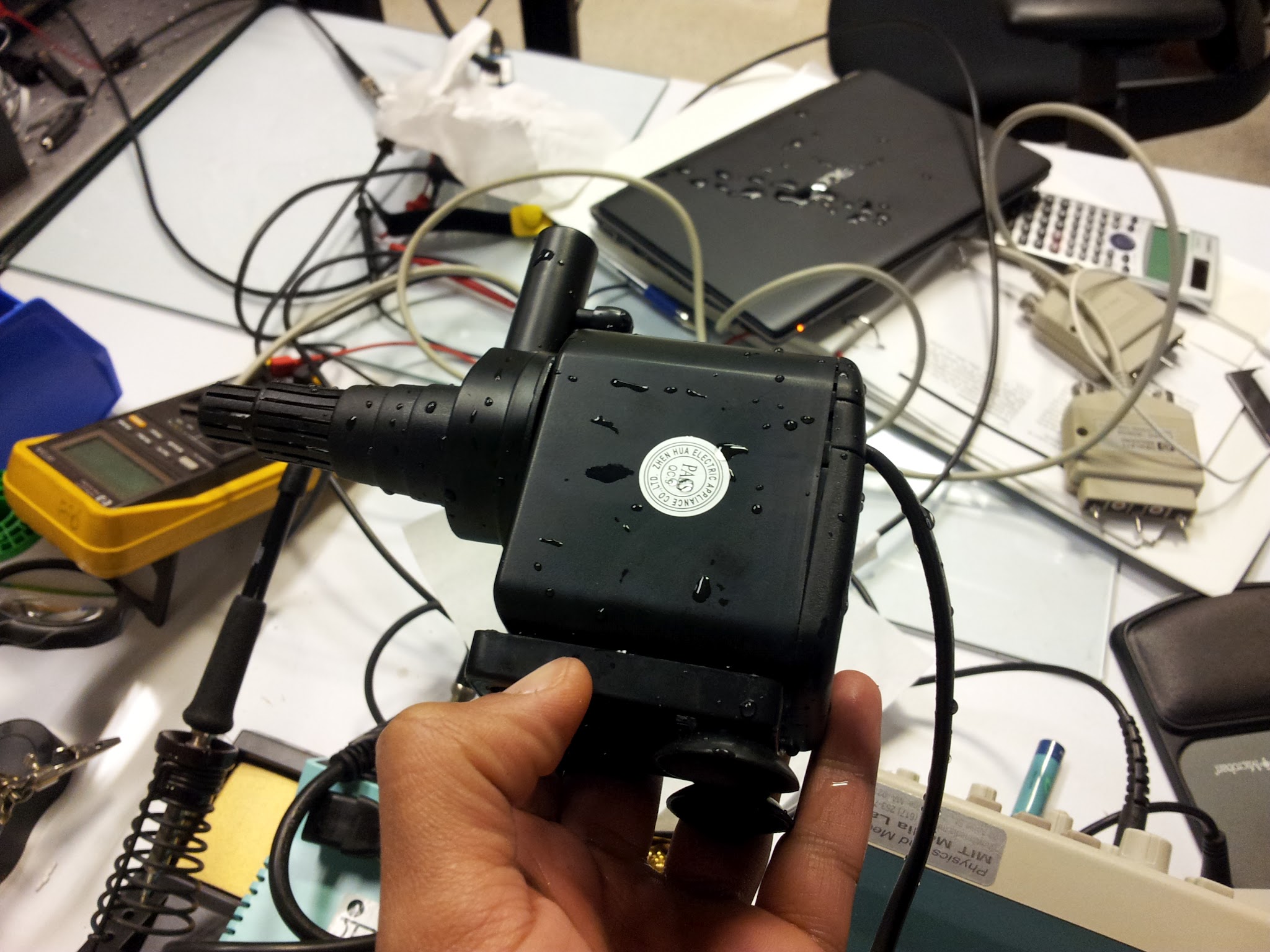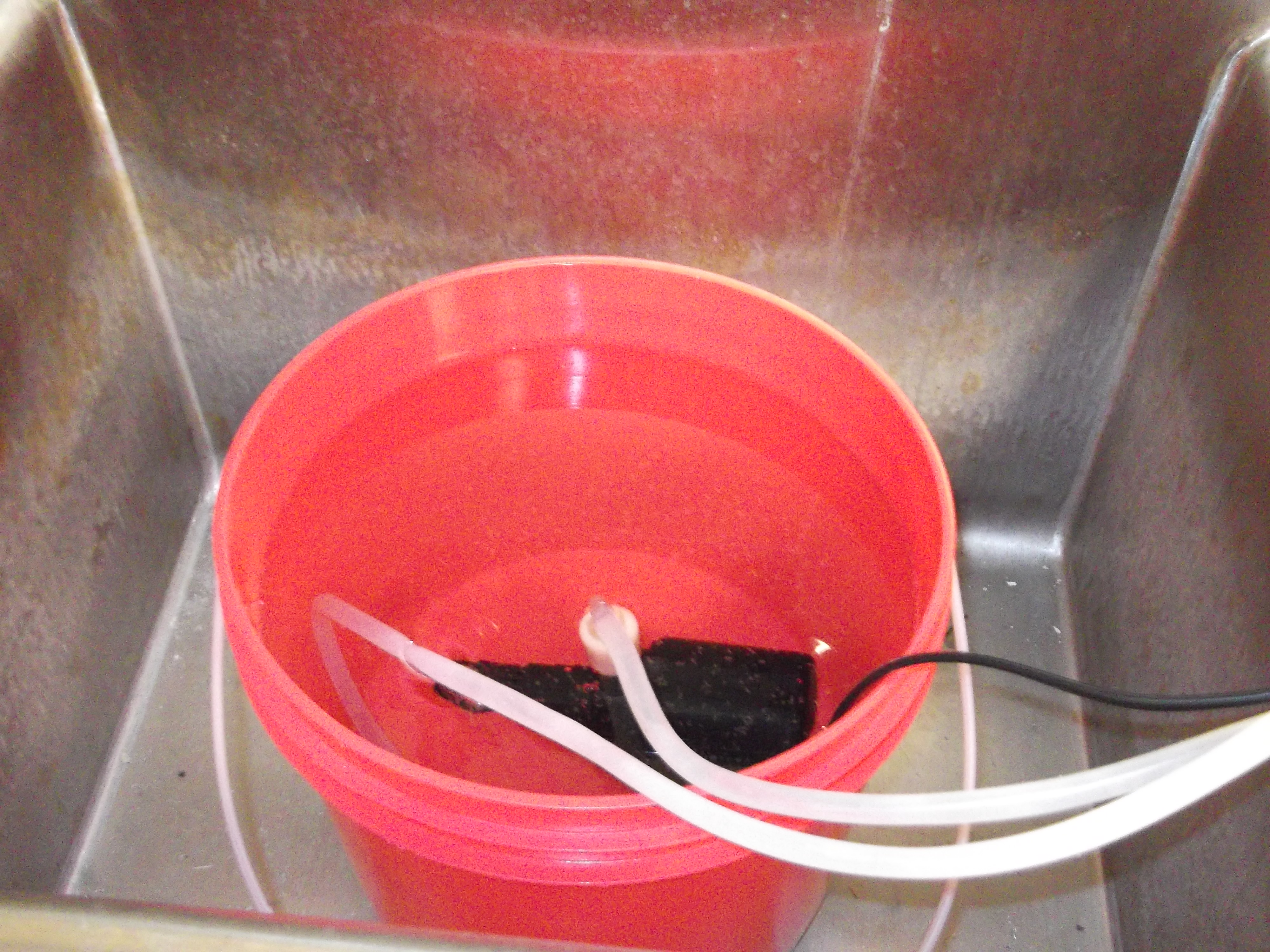 40W Conduction Cooling Package (CCP) Diode Laser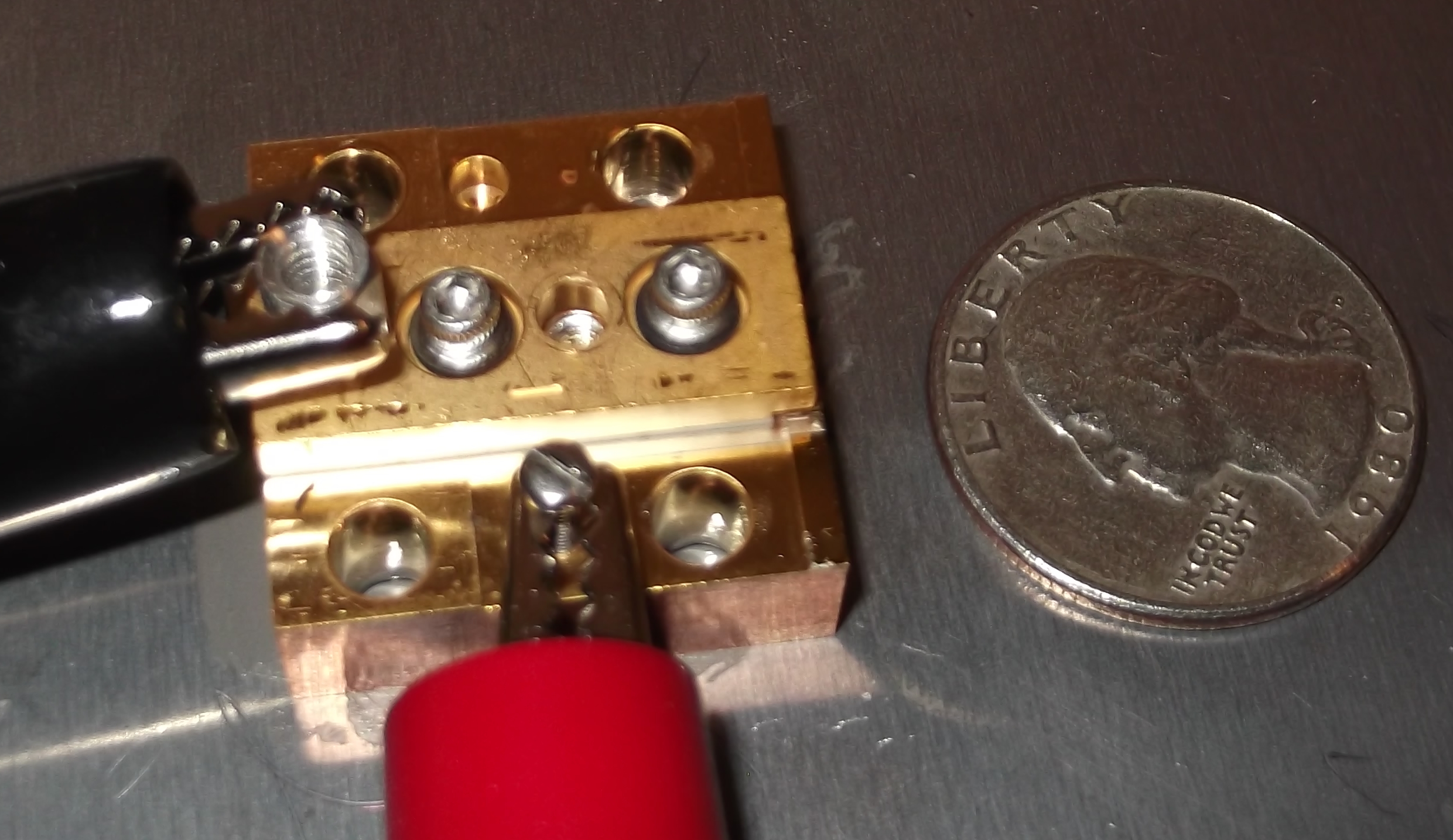 40W FAP800 Laser Bar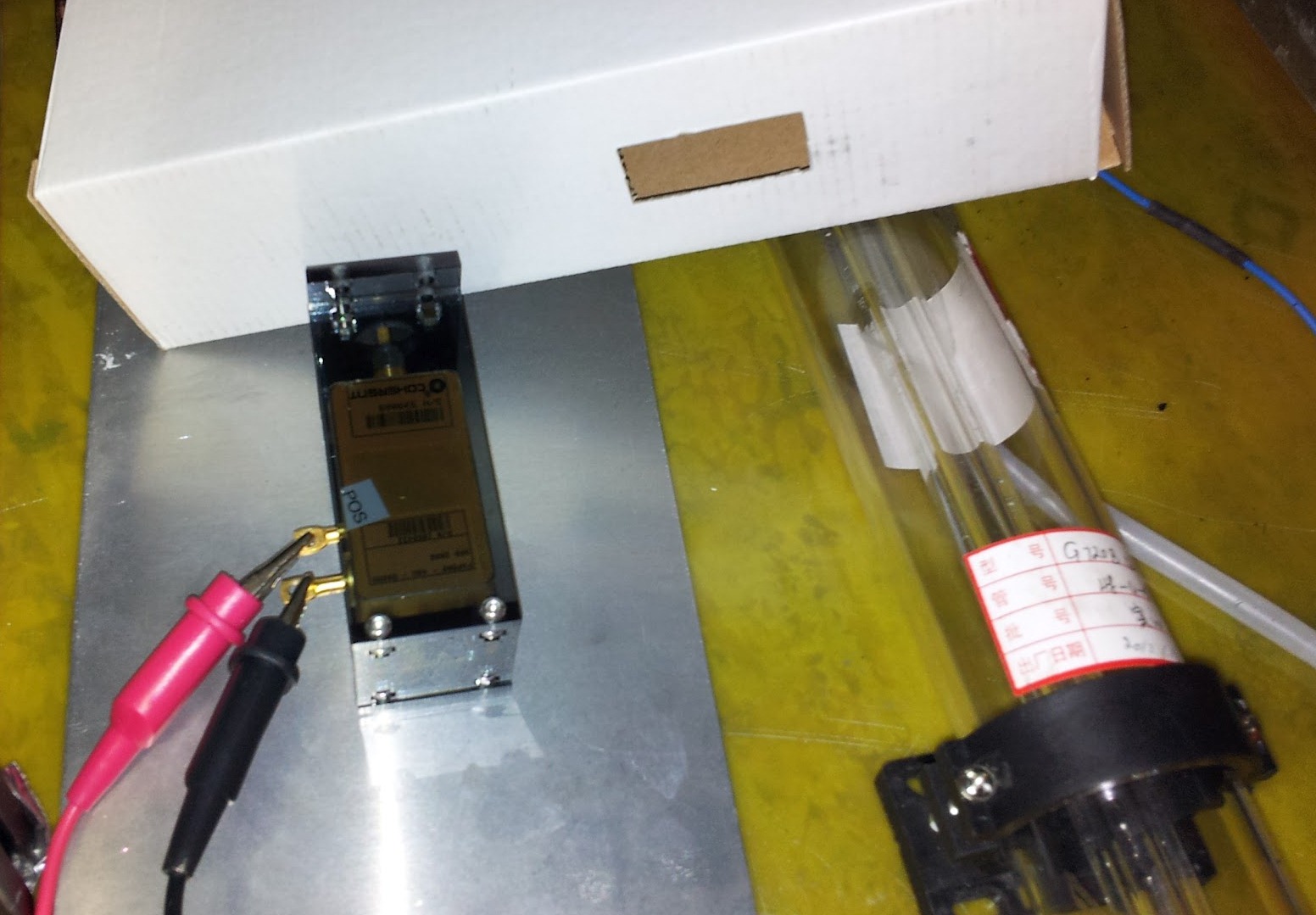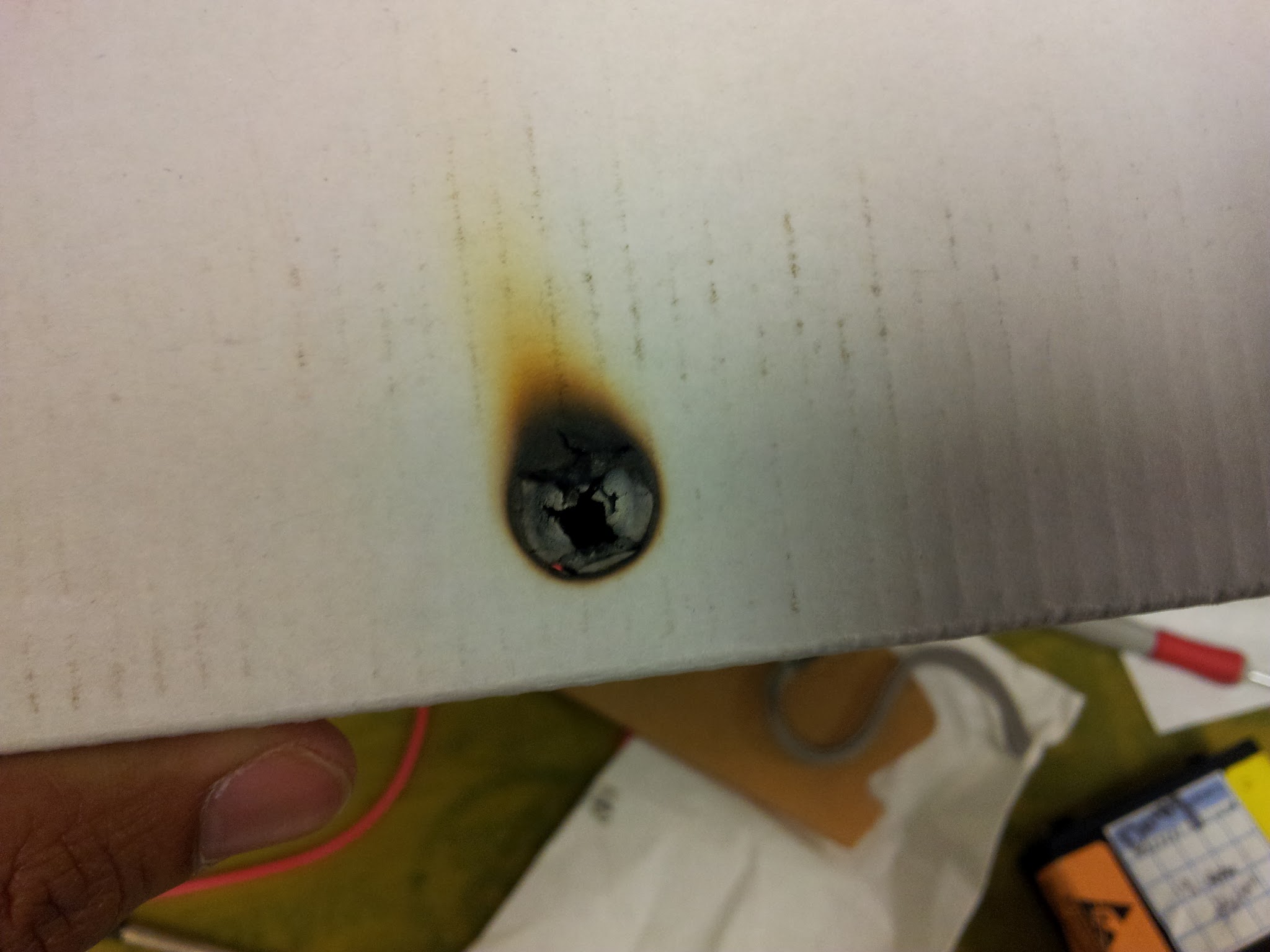 Firing Laser
The laser is powered at 2.2V and 10A. For maximul output power, the current from supply should be ~ 60A. At this current the output power was not sufficient to burn anything.
Secondary Safety Enclosure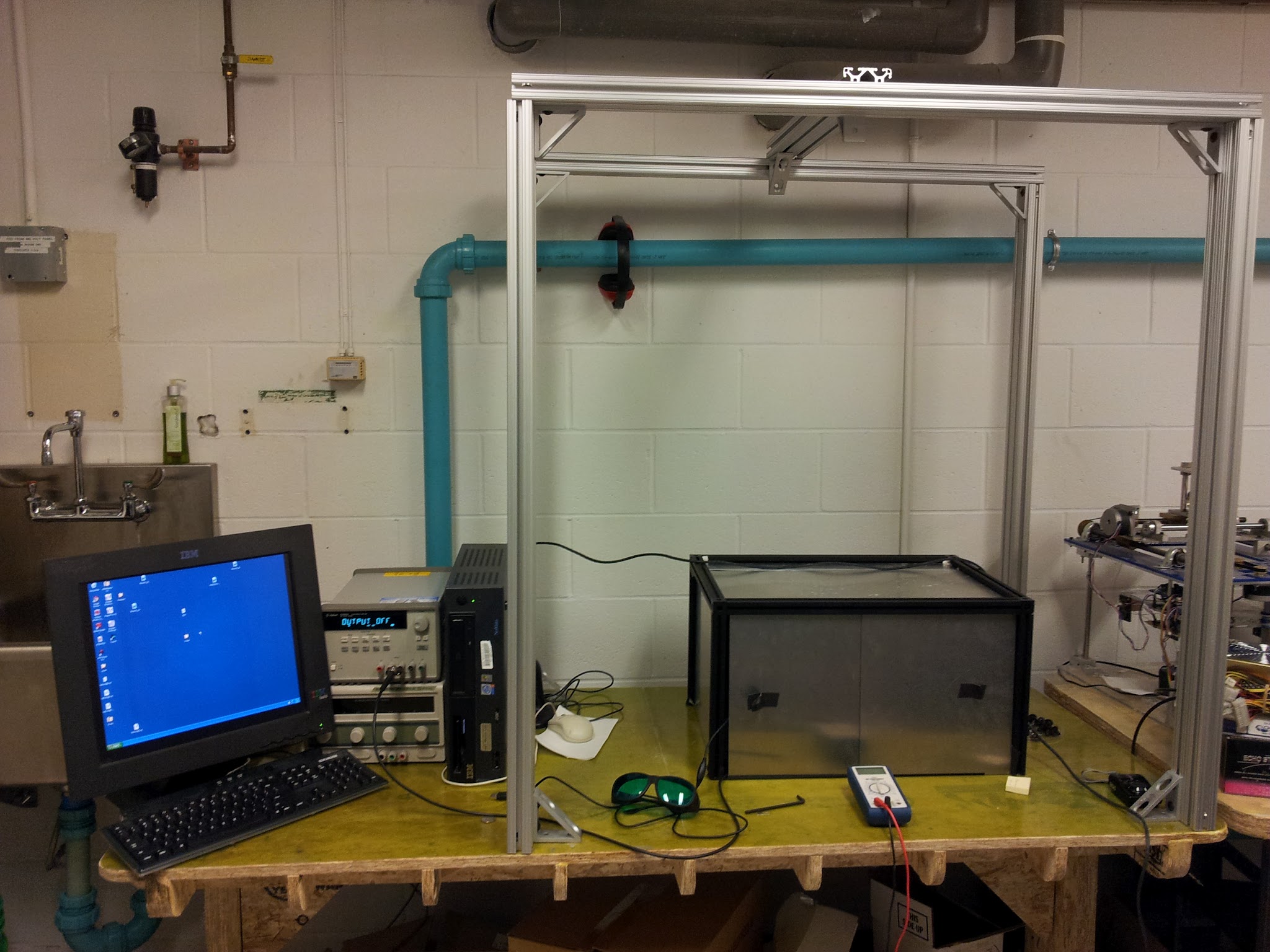 We built secondary safety enclosure to block any beam accidently coming out of primary enclosure. A webcam was fitted inside the primary enclosure to monitor laser.




Laser bar and enclosure
Lasercutter enclosure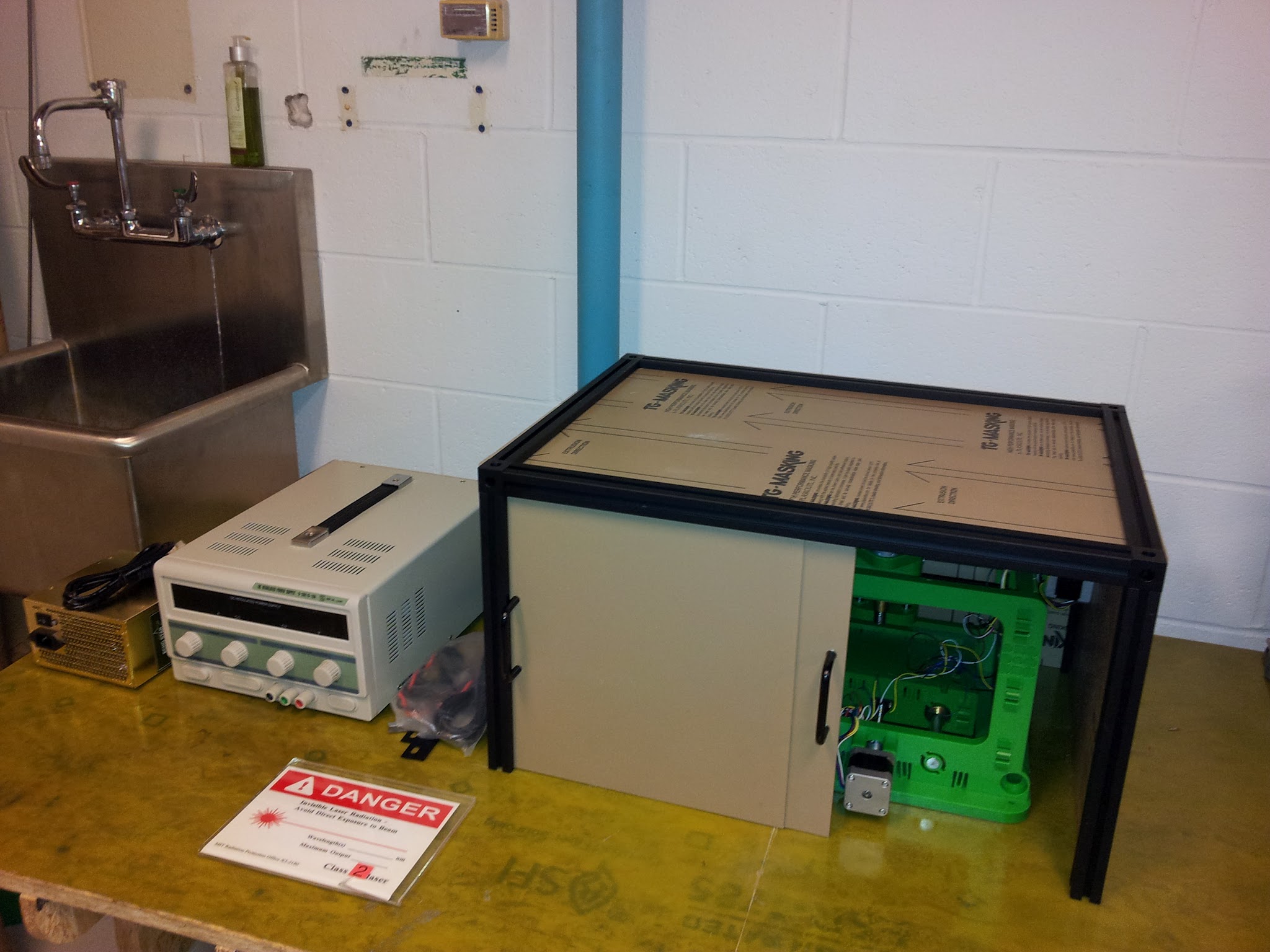 FAP800 Series laser bar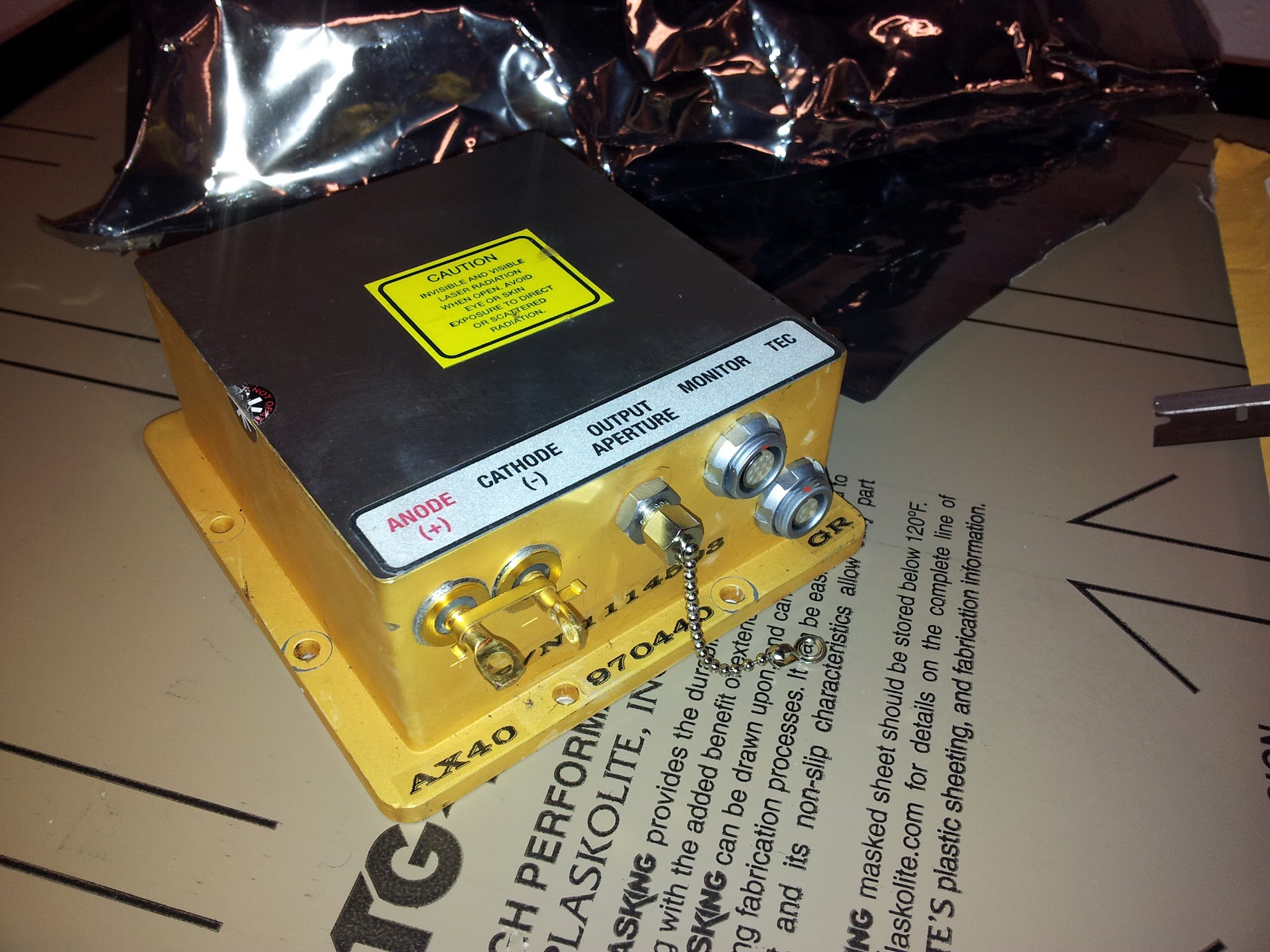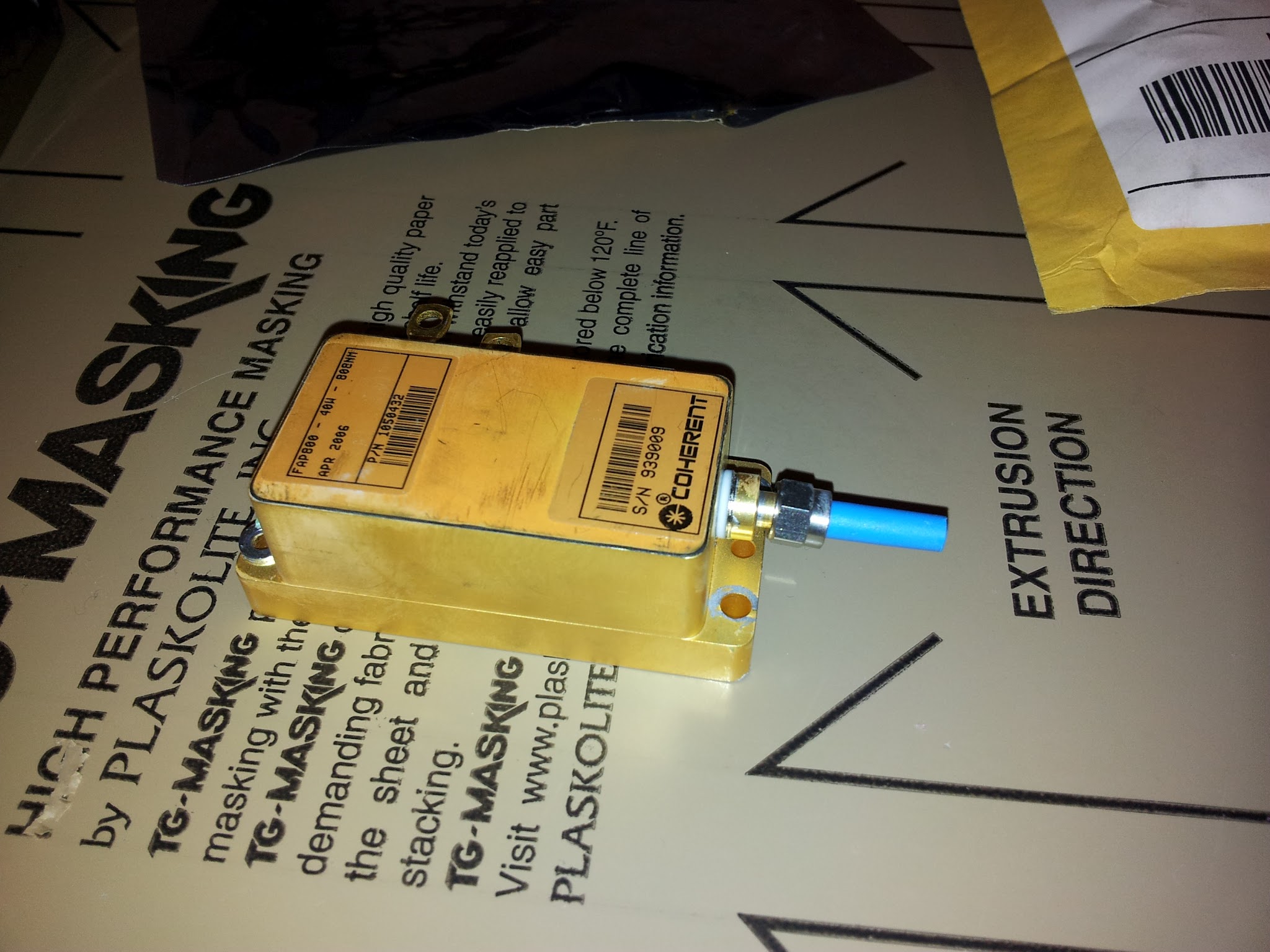 Week 1: CO2 Laser
1) 40W CO2 laser tube
http://www.lightobject.com/40W-CO2-Sealed-Laser-Tube-for-Small-K40-laser-engravning-machine-Free-shipping-P208.aspx

2) KV voltage source
http://www.lightobject.com/40W-PWM-CO2-Laser-Power-Supply-P71.aspx
(The power supply has interlock system, when triggered it switch off the laser)

3) Cooling system-
option 1 (short term) - 015 have chilled water supply near the optical table.
option 2 (long term) - Small pump + water reservoir
http://www.amazon.com/Thermaltake-CL-W0132-P500-Water-Pump/dp/B000W3K0HS/ref=sr_1_2?ie=UTF8&qid=1329210267&sr=8-2

4) Ventilation
We already have ventilation system used for DNA synthesizer. (I
discarded all the chemicals, only machine need to be trashed and will
be done in a week)

Safety

1) Lit class 4 laser safety sign
http://www.lasersafetyindustries.com/Class_4_Lit_Laser_Safety_Sign_p/100-70-262.htm
(power supply has TTL output to drive the laser safety sigh)

2) Safety glasses
http://www.thorlabs.com/NewGroupPage9.cfm?ObjectGroup_ID=762

3) Laser safe curtain
Installed by EHS
Week 2: Laser Comparison - Cost/Power/Efficiency
Advantage of solid state lasers
1) Compact
2) Cheap (?)
3) TEC cooling
4) Power supply ~2V, ~50A
5) Optical Fibers
Some suppliers of solid state lasers
1) Coherent laser diode - 40W FAP800 Series - TEC cooled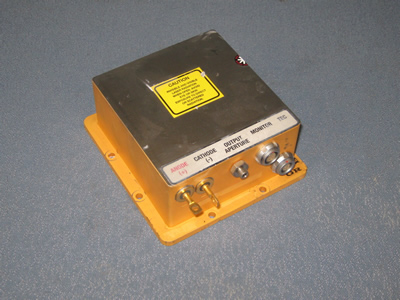 Price - Used one in ebay ~90$, New - Waiting for quote
Sufficient to burn wood, (see video below)
It operates at 800nm - 900nm so one has to see what materials it can
cut and all.
2) 100W 950nm DPSS Laser diode Bar (Made in China), ~ 200$ per unit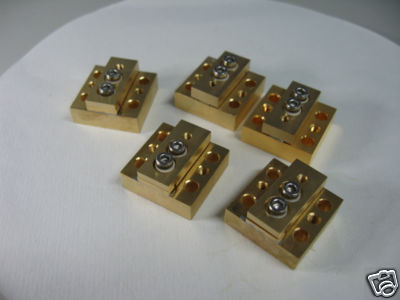 http://www.made-in-china.com/showroom/sinolasersh/product-detailXeNJdFATrgcW/China-100W-QCW-High-Power-Laser-Diode-Bar-808nm-for-DPSS.html
3) 35W 808nm Opto Power Corp Fiber coupled Laser (cooling ?)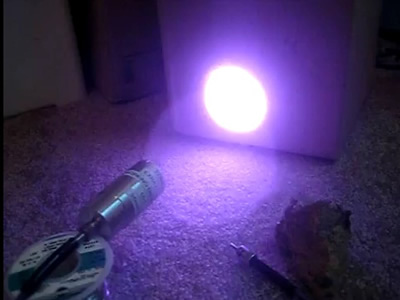 4) Spectra Physics 40W laser Diode (used - 90$), New - ?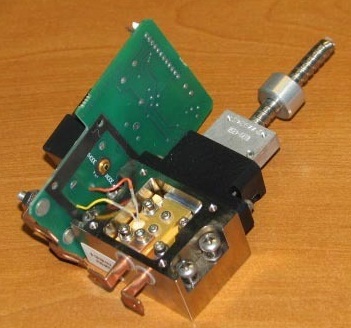 Source - http://www.ebay.com/itm/Spectra-Physics-B-135164-Q12-Laser-Diode-bar-high-power-40W-808nm-/370586555918?pt=LH_DefaultDomain_0&hash=item5648ae160e#ht_7511wt_176
5) JENOPTIC Laser (German company, power 30W-250W, any cooling)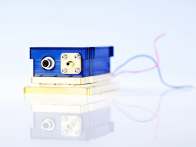 Source - http://www.jenoptik.com/en-diode-laser-modules-product-overview
Minutes of the meeting
1) Reclassify Class 4 laser into Class 1 laser - enclose beam, interlocks, warning sings
2) Division of work -

1 - Laser (Prashant) - TEC cooling, fiber coupled, interlocks
2 - Mechanical system design (Solidworks etc) (Sam, David)
3 - Fabbing - Prashant, Sam, David, Andrew
4 - Power supply (Andrew ?) - The laser require ~ 2.0V, ~50A power supply which we can buy but its a good idea if we can make one of our own.
5 - Head start laser enclouser - Optical table + water-jet cut sheets

3) Some cool Ideas came up in meeting
1 - Using CCD camera rather then Window - Safe , cheap (?)
2 - Using laser bar as head - No optical component and alignment needed , reduce cost
3 - Use snap-together joints, fexible size of cutting bed.
Resources
1 - Open Source Laser cutter
2 - Lasercutter Project blog

3- Datasheet of FAP 800 series lasers
http://www.coherent.com/downloads/FAP800series_DSFinal.pdf
4 - JENOPTIC Laser datasheet - http://optonlaser.com/IMG/pdf/jold.pdf
5 - Some Buring with 60W IR laser diode
PART 1
PART - 2
Week 3: Fiber Lasers/ Fiber Optics
Fiber Laser
Epilog FiberMark Series Laser cutter uses
Ytterbium Fiber Laser, Air Cooled, 1062 nm From 10 to 50 watts
http://www.epiloglaser.com/fibermark_series.htm
http://www.hypertherm.com/en/Products/Laser/Fiber_Laser/
Vendors
J K Lasers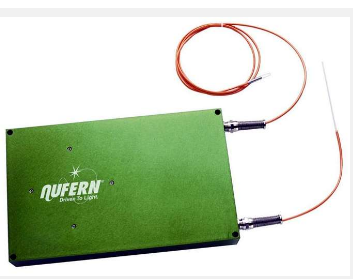 http://www.jklasers.com/fiber-lasers
http://www.ipgphotonics.com/Collateral/Documents/English-US/YLM_Series_SM_IPG.pdf
2)
Fiber Lens
http://www.thorlabs.com/newgrouppage9.cfm?objectgroup_id=1341
Lensed Fibers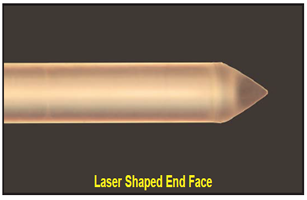 http://www.laseoptics.com/lensed-fibers.html
http://www.laseoptics.com/Lensed-Tapered-Fibers-Description.pdf
http://www.ozoptics.com/ALLNEW_PDF/DTS0080.pdf
Lensed Diode Array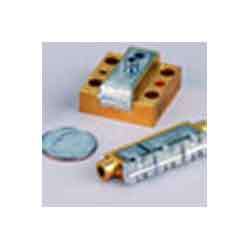 http://www.indiamart.com/newage/laser-diode-arrays.html
Some resources
1) http://www.princetel.com/tutorial_collimator.asp