If you want to print something, make sure it is closed, and THICK.
Print something in color, so it can be easier to discover.
To 3-D scan something, I used the Minolta 3D Scanner, and decided to scan a piece of origami.
The VRML file is this.
When I tried to print it in the Z-Corp 3D printer, the process was fine, but when discovering the object, because the parts were too thin, were destroyed in the process.
The second attempt was to scan a construction sign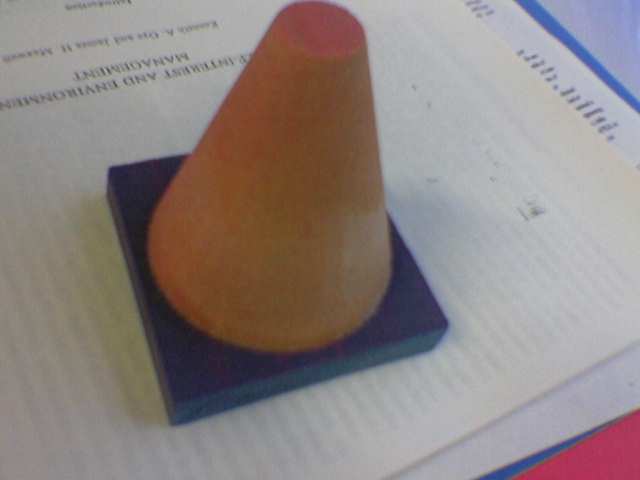 And the printing is this, much easier, because the shape was thick, and with color, so it was very easy to discover.
After that, the process is to wax it, in the waxing machine. I used it two times, to get a perfect cover, you should see if the piece looks good enough so you don't need to wax it again.