Week One - Press Fit Construction Kit
Schooner Hull
Design, make, and document a press-fit construction kit.
<![if !vml]>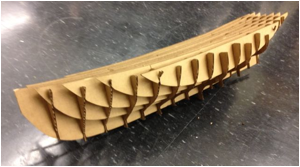 <![endif]><![if !vml]>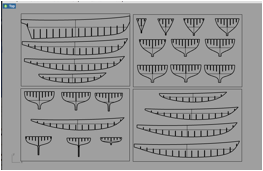 <![endif]>
It took me all semester to complete this week-one project, as I gradually got a handle on design tools. The plans are of the Bill Langan designed "Spirit of Bermuda" a tall ship aboard which I served as Captain or three years, and I just love the lines of her hull. The idea seemed simple – take the lines that correspond every second longitudinal section and every third transverse section from a hull plan, notching the longitudinal from the top and the transverse from below – after all, they were already lined up accordingly on the builder's plans. Ultimately it was easier to use some of the lines to loft a 3D model in rhino, then slice it up using grasshopper. It took me three months of learning curve (aka well meaning mistakes) to figure that out.
<![if !vml]>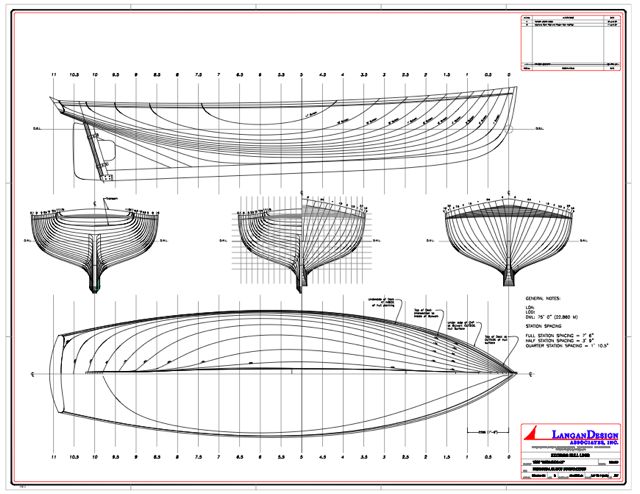 <![endif]>

<![if !vml]>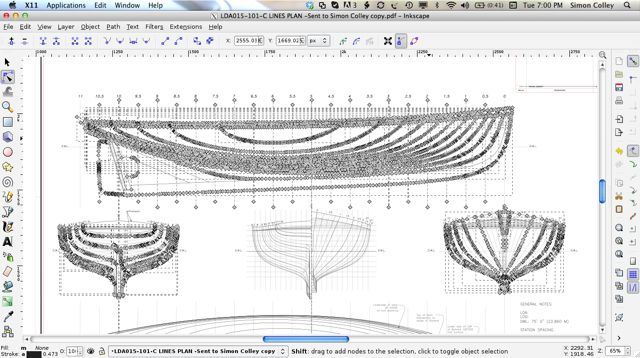 <![endif]>

I tried using Inkscape, but with limited graphics skills I was spending too much time essentially in trial and error mode. It was taking a long time to select the various curves and I found it difficult to manipulate them.
Take Two Managed to get a .dwg file from Langan Designs and set about teaching myself AutoCad for Mac. As seen below I lifted the longitudinal and transverse sections, I just needed to create the notches and lay it out. Right? Not that simple.
<![if !vml]>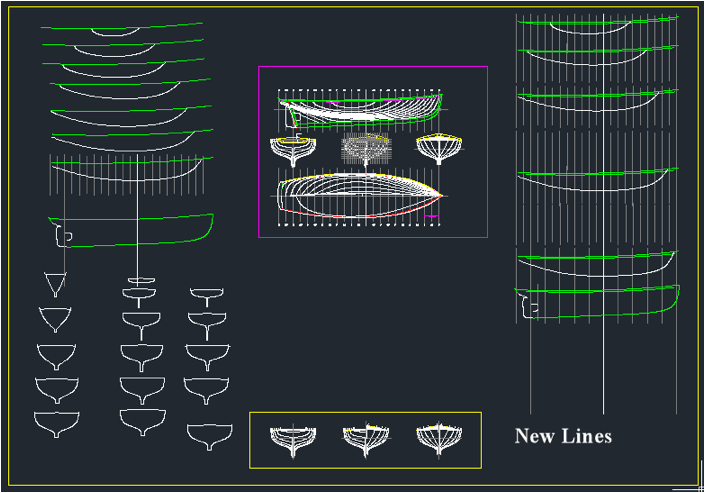 <![endif]>
Eventually I threw myself into learning Rhino, and figured if I could just rotate the curves into alignment and space them correctly, the rest would be straightforward. The more lines the better right? God no.
<![if !vml]>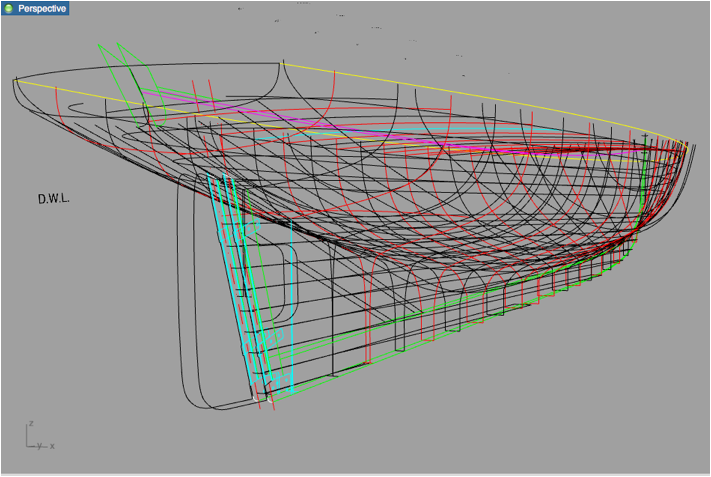 <![endif]>
What you see above, took days.
As a press fit project, this went to the back-burner, but I kept working on the hull as a "Make Something Big" project for Week Seven. Trying to loft the curves. Mistake. Rhino is pretty effective at doing this with just the transverse sections – the additional curves just get in the way. I also learned that there were up to 2000 control points for every curve (because I imported a CAD file) and that there only needed to be about 20. There were some exceptions, such as where the turn of the keel protrudes at a hard angle, but rebuilding these curves made a big difference. I was able to create a decent 3D model of the hull in time for Composites in Week Nine, to use as a blank.
<![if !vml]>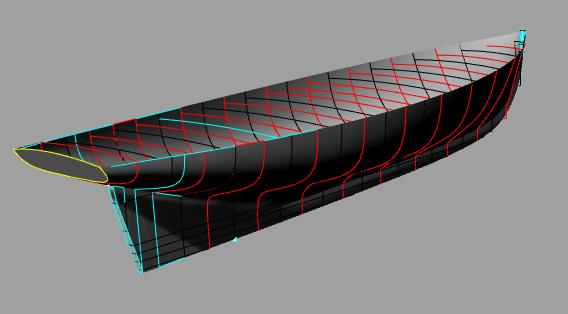 <![endif]>
I was advised to stop thinking of using the original lines (which had seemed the best option, as they were already arranged in the way that they would intersect as a press fit). Instead James showed me how to slice up the 3d model using Grasshopper, a Rhino plug in.
<![if !vml]>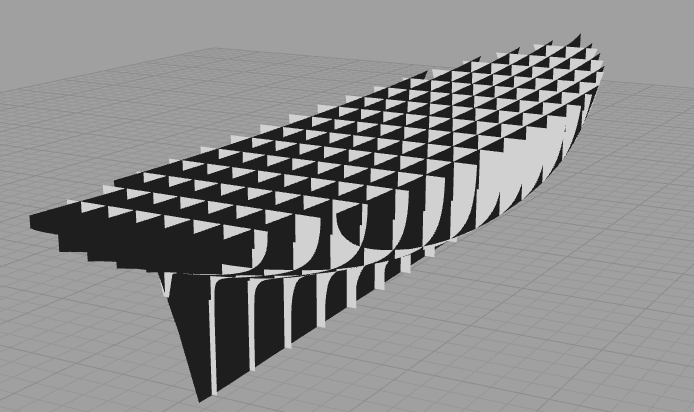 <![endif]>
<![if !vml]>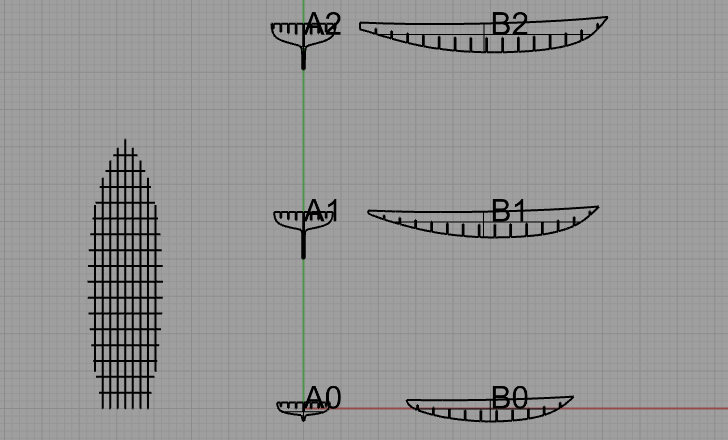 <![endif]>
From there it was a simple case of creating 36" x 24" rectangles (to fit the Epilog laser cutter) and moving the sections into position. Ultimately those alignment marks were removed (or they would have been cut out also.)
<![if !vml]>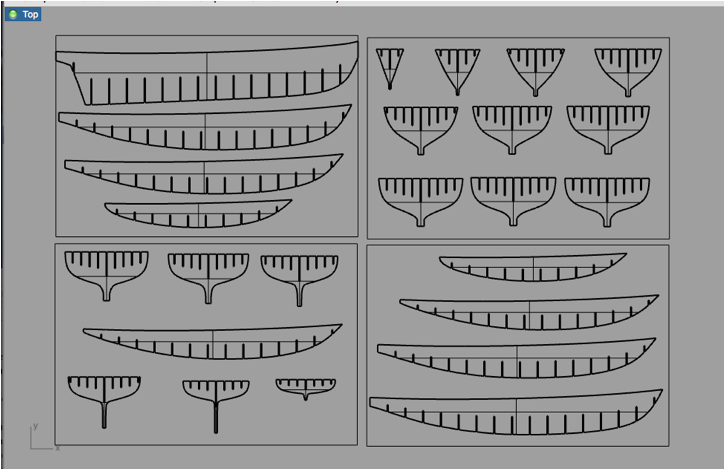 <![endif]>
From there to the laser cutter.
<![if !vml]>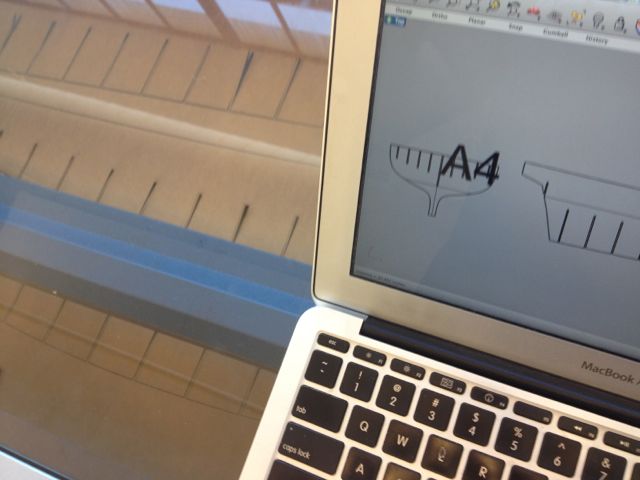 <![endif]>
<![if !vml]>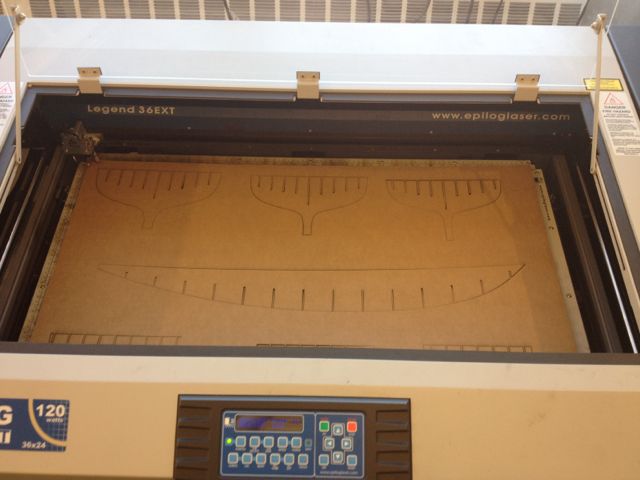 <![endif]>
<![if !vml]>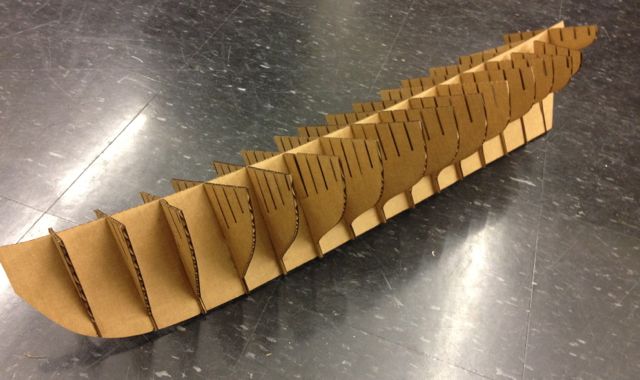 <![endif]>
As you can see below, there was just a little too much friction, and some of the sections refused to go all the way home, despite cutting chamfers, and running a pencil along the inside of the grooves. Both of those did help, but not enough. I need to just cut it again, with adjusted grooves. Grasshopper is not yet available for the Mac version of Rhino, so I need to borrow a windows machine (My Macbook air does not cope well with well with Rhino and Grasshopper running on a WMware version of windows.).
<![if !vml]>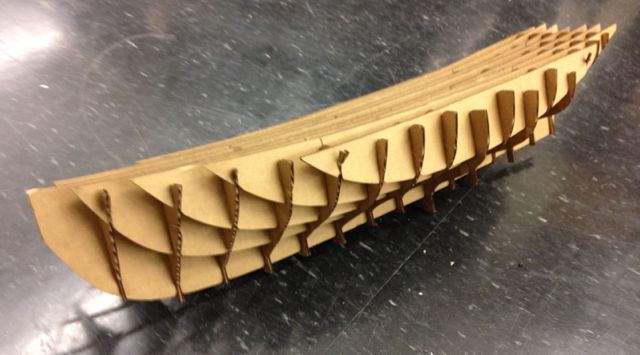 <![endif]>
And the original.
<![if !vml]>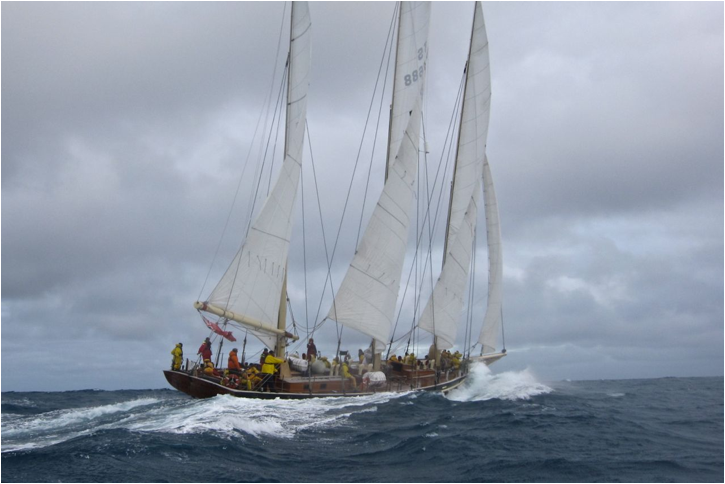 <![endif]>