Machine Building Project
The idea is to "make a machine that makes" (or does something). It's a group project and organized per-section i.e. I worked on our machine building project with the rougly 20 students from the CBA section.
Usually this is one of the regular weeks but this is another week we're missing this year because of the academic calendar. Nadya Peek introduced the concept of modular machines (full recording of the recitation on YouTube) in week 9 and we started out that week fabricating four of her modular cardboard CNC stages without yet knowing what machine we would be building. To get an idea what's possible, here is a video of machines that FabAcademy built and here is a website of machines that were made in the class in previous years.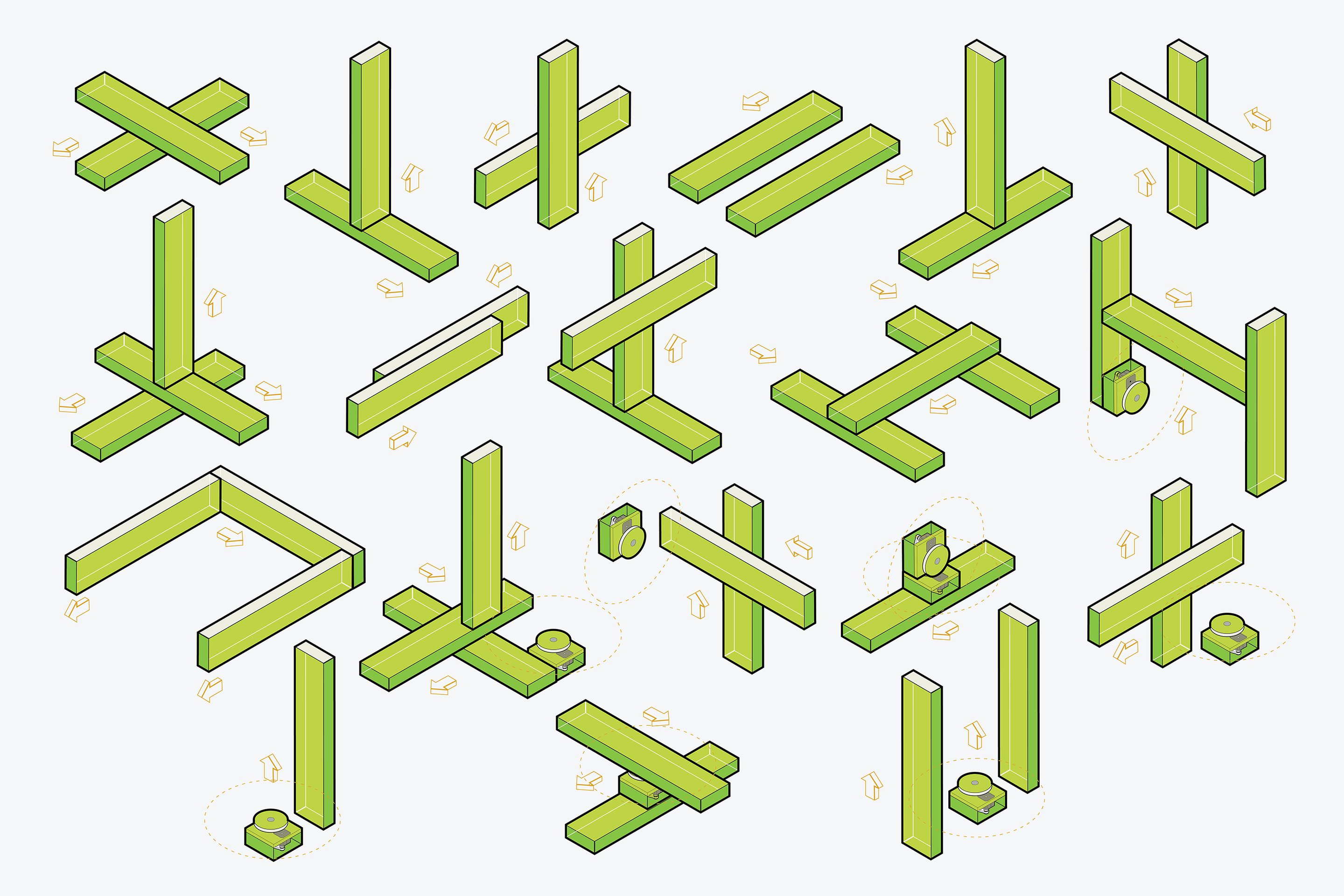 Cake Licking Machine
The machine was a … cake licking machine! To read up on the concept and see a more in-depth description of the machine and the process to create it, visit the documentation page. Ani Liu came up with the concept and also pulled together a good central documentation for it on her page.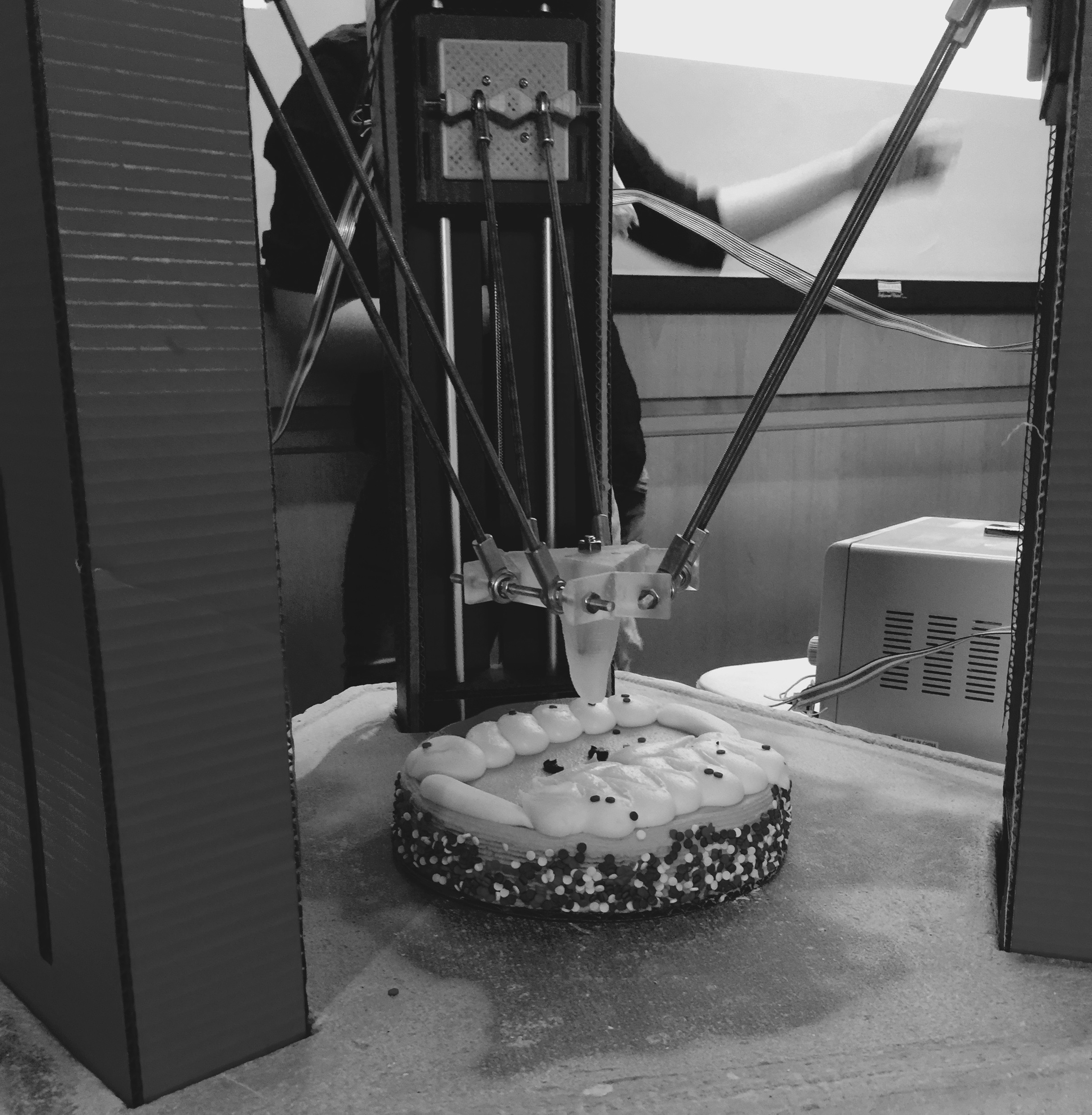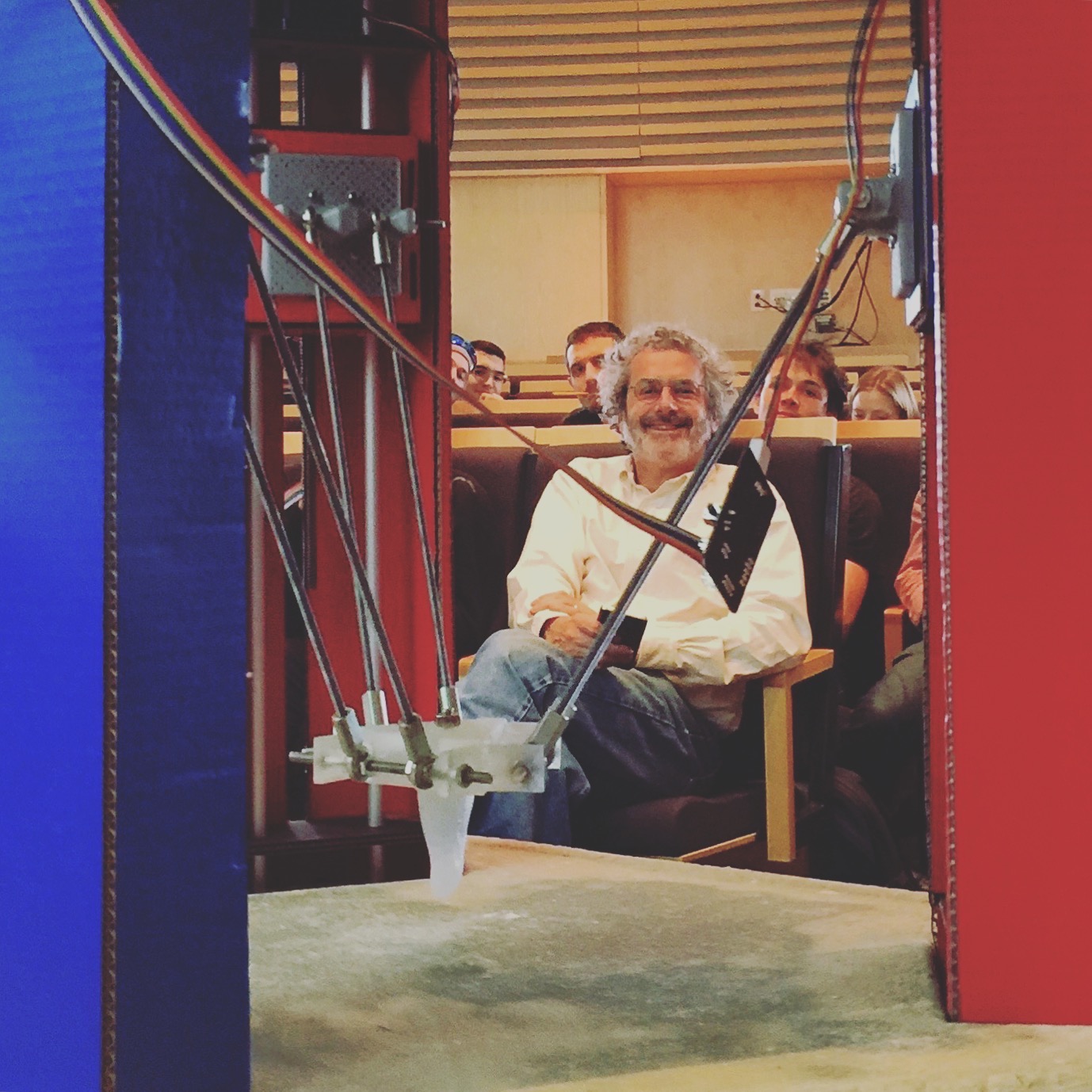 The Frame and Overall Coordination
I started out by laser cutting all cardboard parts for the machine stages we needed. I cut parts enough for four stages, of which we ended up using three for the arms of the Delta Bot design.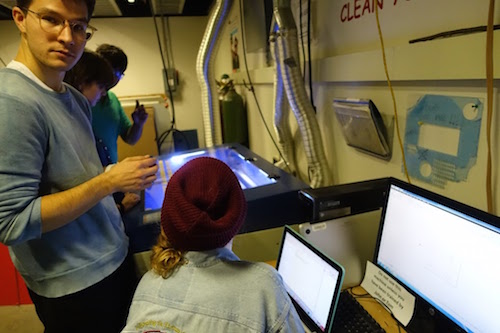 I then took on some overall coordination tasks to divide our efforts into subgroups, create a list of milestones, and setting up central communication, documentation, and a place to work on the machine.
I helped coming up for the concept of the frame and modeled the initial version in Rhino. Yasushi Sakai is strong in Rhino and was a patient teacher while I was still learning the software. He then took my model to the next level by adding detail and rendering it in additional software. I finalized our part by taking 2D plans with measurements and presenting them to the group.