Machine Design: TOASTER
Week 14 | How to Make (Almost) Anything | MIT Media Lab | Fall 2016
I joined the group on Wednesday afternoon for the Machine design session coordinated by Nadya. Our group decided to do a toaster machine.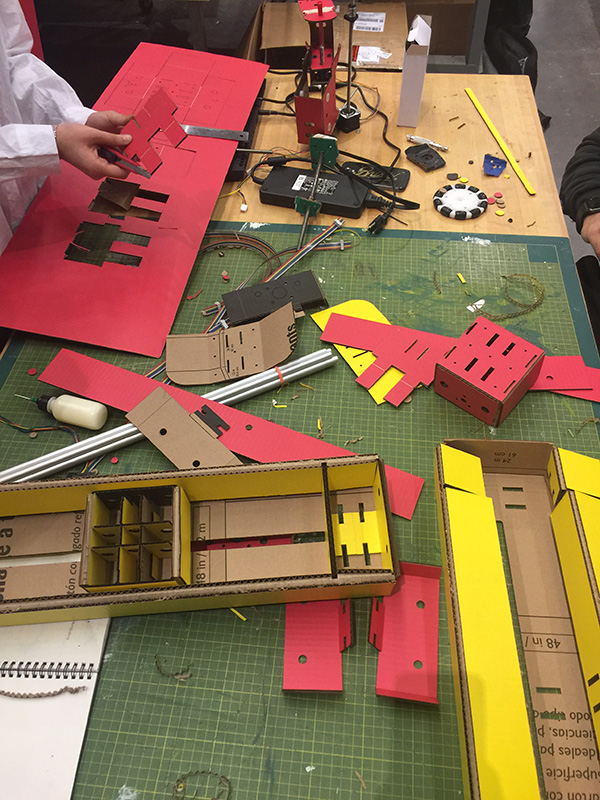 As part of the lasercut and assembly group, here is the cutting process.
Very busy two hours, we had a large team and was cutting cardboard on two machines, not many of us were familiar with CBA's lasercutter so there was some back and forth trails and re-cutting a few pieces. Then Harnek, Rahul, , and I from Harvard section and a few MIT students, and later on joined by Yuval , assembled the axes. Although, this took longer than expected. I did not make it following up after this workshop session. But our team ended up made the toaster happen!