Week 3 - 3D Printing and Scanning
3D Printing
The first assignment of this week was to 3D print something that could not be made subtractively. I wanted to print something simple and small so I do not take up too much time on the 3D printer in the lab. I ended up making a cylinder with a hollow hole on the inside. The Science Center at Harvard had 3DWox, Ultimaker, Makerbot, and Form 2.
SLA Printer
Since I worked at Formlabs this summer, I decided to stay loyal to Formlabs and print on the Form 2 initially. I had printed on the Form 2 all summer, so it was very straightforward to use.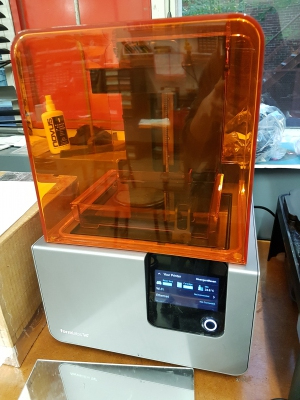 I connected my computer to the Form 2 and uploaded my design onto PreForm as shown below. I used the default settings to create the supports. I checked that there was a built platform and that the resin tank nozzle was open.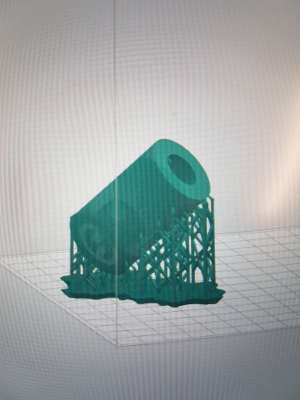 I printed on the Tough Blue Resin and got this blue bottle with a hole on the inside. I put it in a container full of IPA for 20 minutes to clean off any residual resin. The supports were easy enough to remove - simply required snapping. The edges of the bottle were a bit rough though because of the supports, and as such, I sanded the edges with ScotchBrite to make the bottle smoother.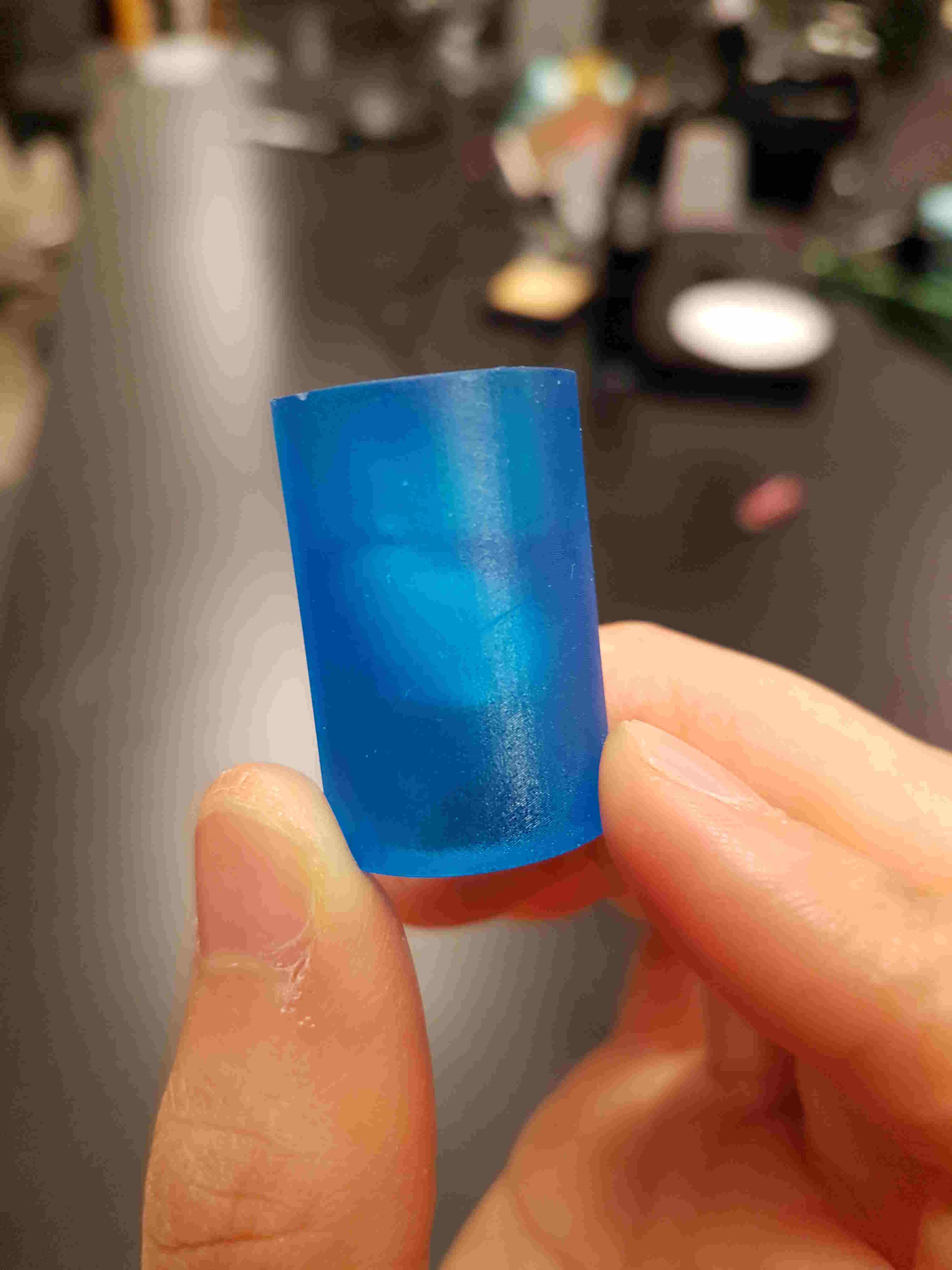 Here are some other prints that I made this summer. This one is my favorite. It's called the Tower of Pi, the STL of which I downloaded off Pinshape. It's a pencil case with the numbers of pi forming the wall. Because the sides are delicate, I printed this directly on the build platform to avoid having supports touching on the sides and leaving rough edges. This made the Tower very difficult to take off the build platform, but the final product made it all worth it!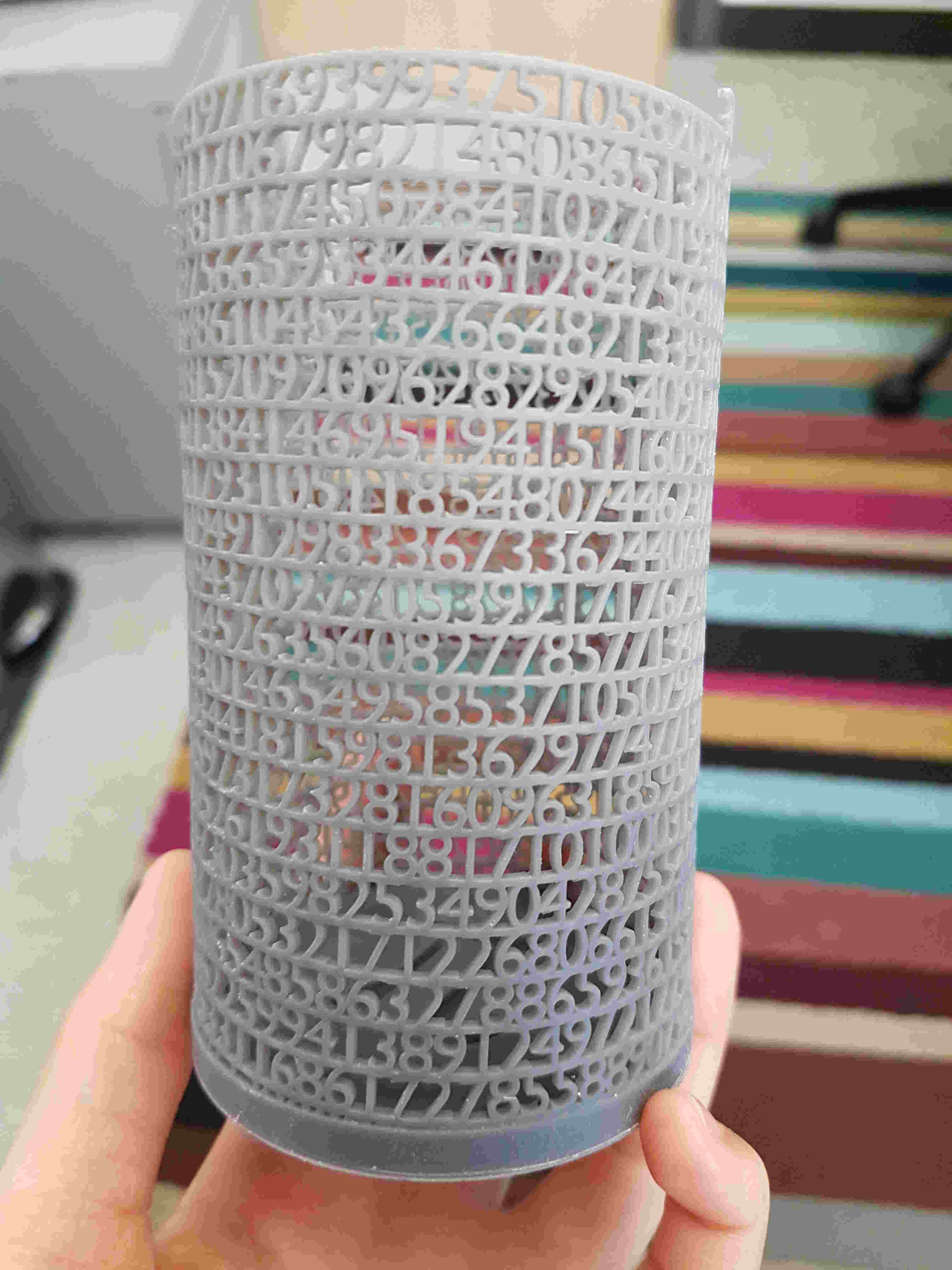 The inside of the Tower of Pi also has pi written on it. The math geek in me was so excited to print this. I ended up printing the Tower of Pi about 10 times throughout the summer and giving them as gifts to all my friends and family. Some did not find it as exciting as I did unfortunately.
Another favorite print of mine is Pusheen!
FDM Printer
I also tried printing on a FDM printer. Since FDM printers are simply extruding a thermoplastic filament, it took way less time than SLA printers to print. FDM printers appear to be more reliable, but less precise.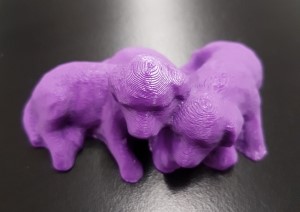 Scanning
The second assignment of the week was to 3D scan an object. I used the Sense scanner to scan myself. The software was very simple to use as I simply had to open it up and press play. I put the scanner on a tripod, sat on a chair and turned myself around slowly multiple times. The top of my head was very hard to scan - likely because it's very dark. But here is my final scan!