As part of designing the lathe I developed 3 types of snap-fits. Each have a different purpose and advantages.
Clip snap-fit.
This clip is used to assemble the lathe and to remove or place parts for customization. I didn't want to have many types of clips so the same clip is used for everything in the design. The clip is very easy to install and had a very strong and accurate fit. It uses the HDPE flexibility to lock itself in position but also for getting super-strong grip. The clip is also easy to remove.
Another advantage of this snap it you need a stronger attachment, you only need to use a thicker clip and you don't need to replace the whole wall of the machine.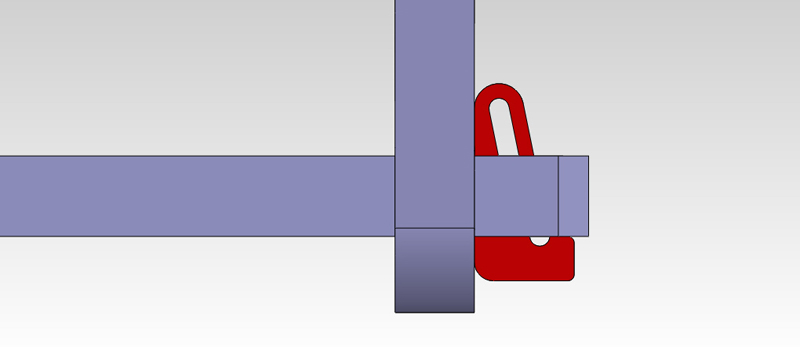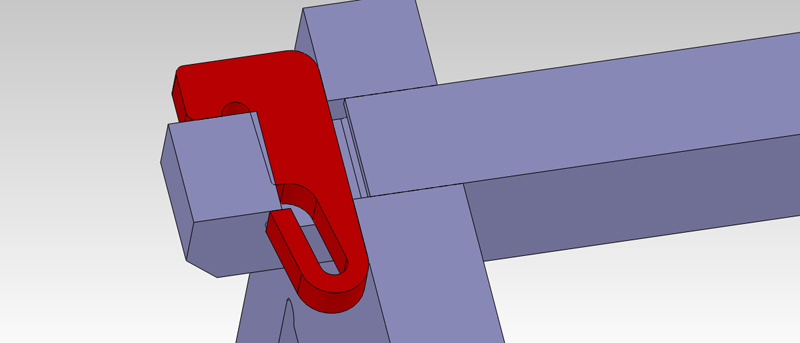 Section cut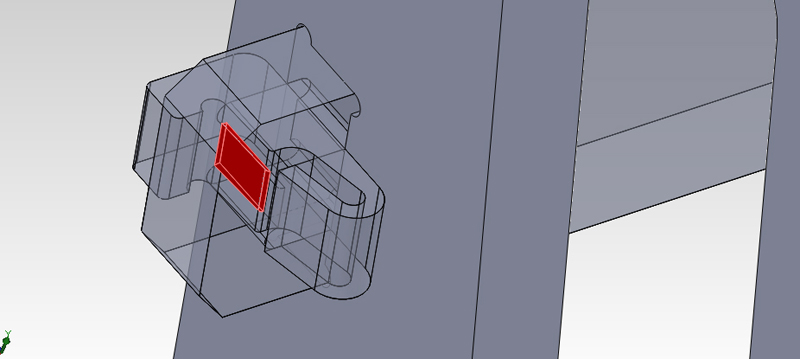 Collision areas
Shaft snap-fit

This snap fit is used to assemble the shafts and the shaft bearings without using screws, taking advantage of the accuracy and the strength of the shaft itself. The snap-fit part attaches the shaft to the perpendicular HDPE piece and shaft itself attaches the snap-fit part to the same HDPE piece. The only way of un-assemble this structure is by pulling out the shaft, something that can't happen by itself because of the high friction and the force of the snap.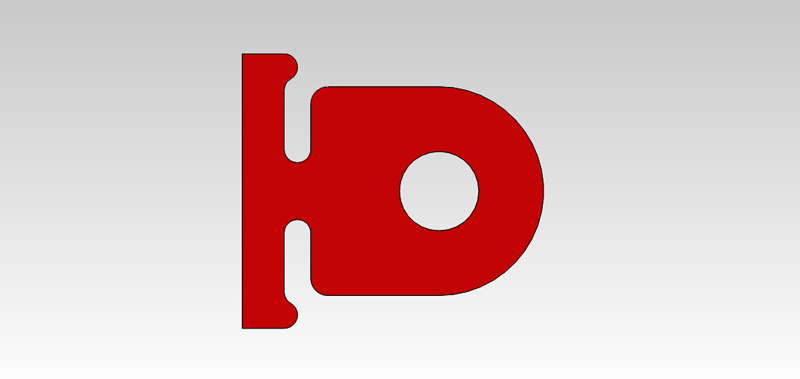 snap-fit part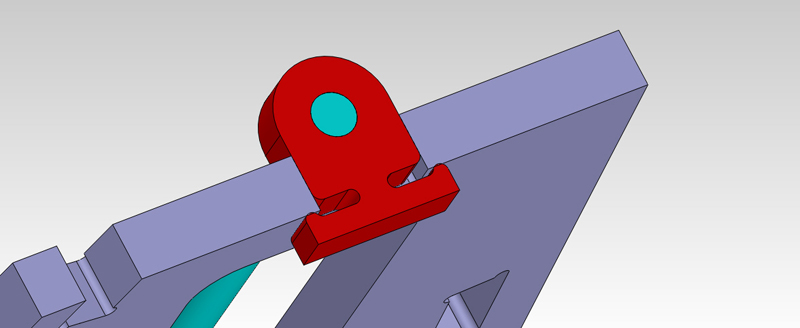 Section cut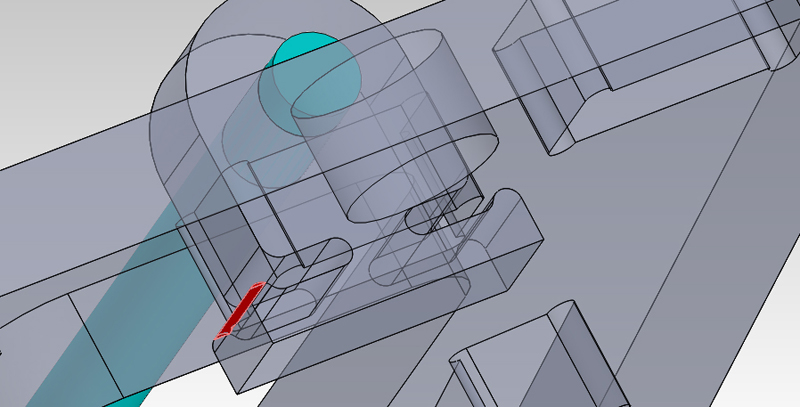 Collision areas
"standard" snap-fit with improvements

This snap fit approach is similar to the MTM snap-fits, however it is easier to do and undo. The idea is to have a straight surface on the "one"s shapes that form the snap and a tension element underneath it . This snap-fit is less accurate and strong compared to the clip snap-fit however, it takes less space and it is not using an extra piece.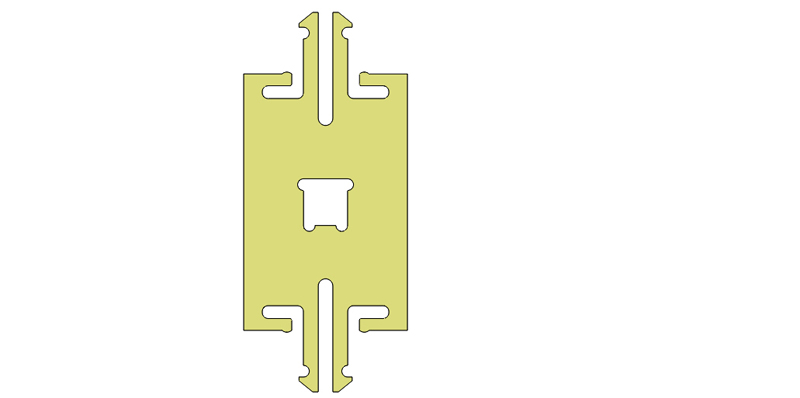 snap-fit part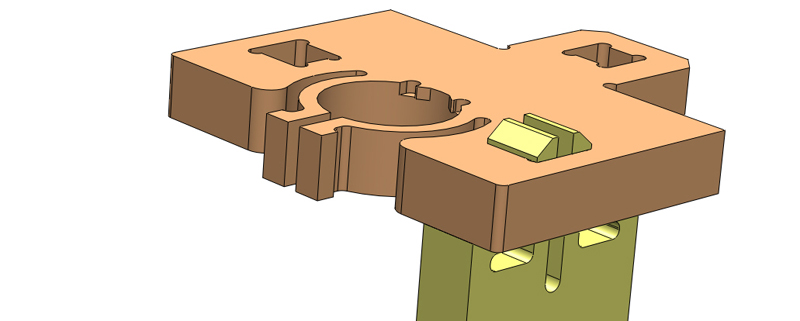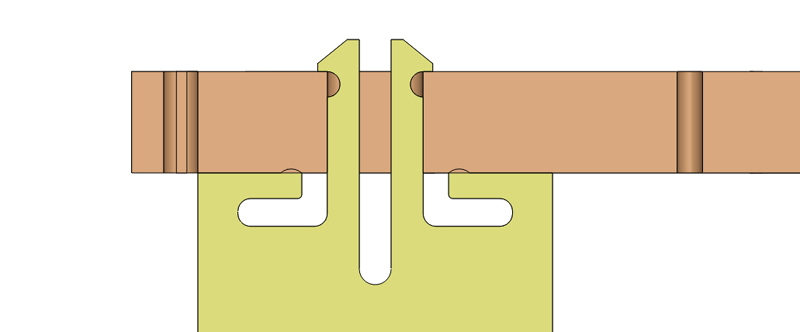 Section cut


Collision areas