Outlet Cover
Concept
Create a mold for a decorative outlet cover.
The design was done in Inventor.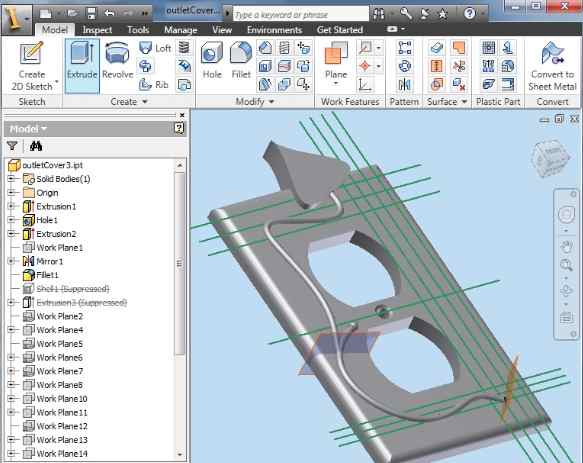 The CAM instructions were generated in PartWorks.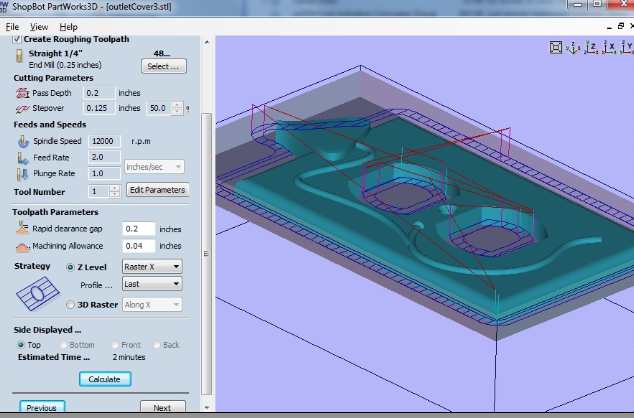 Wax Stock on Shopbot, before and during milling.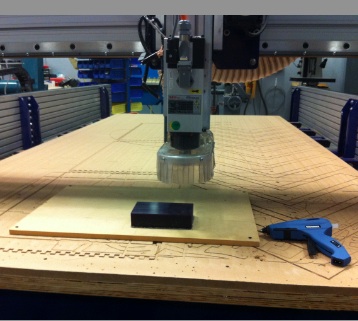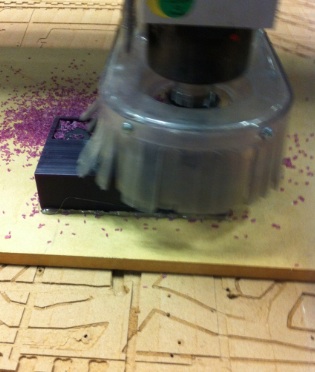 The wax mold.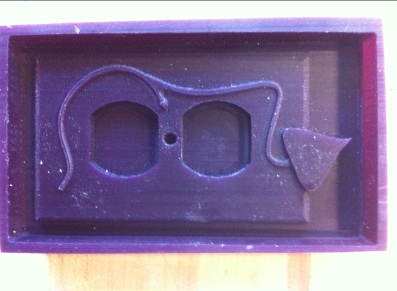 The silicone product OOMOO.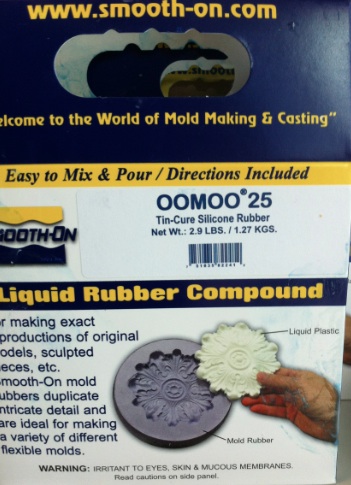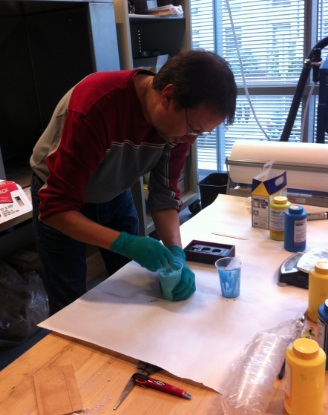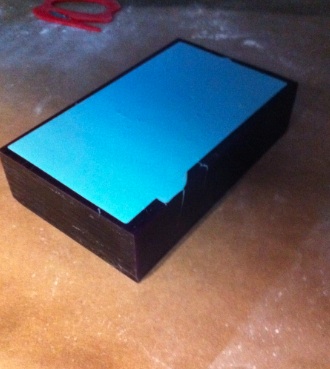 The silicone mold. Very flexible.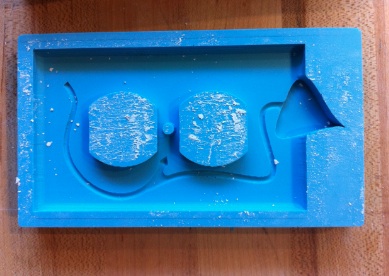 The gypsum product DryStone.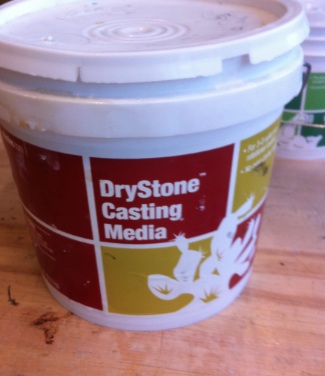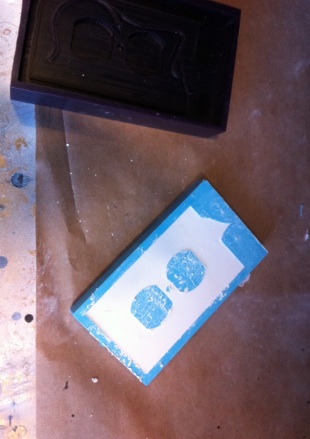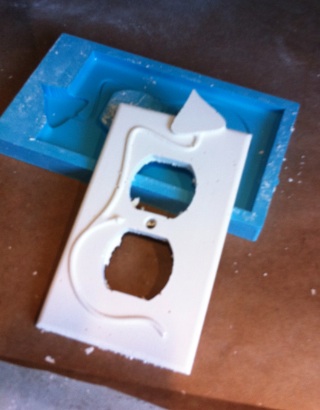 The final result. A few too many bubbles. I need to try that again.