Interface and application programming
I spent a lot of time last week and this week learning Neil's hello.load.45.py by reverse-engineering Neil's code. I adjusted the original code . I used the same board from the input devices week to get feed back into the application.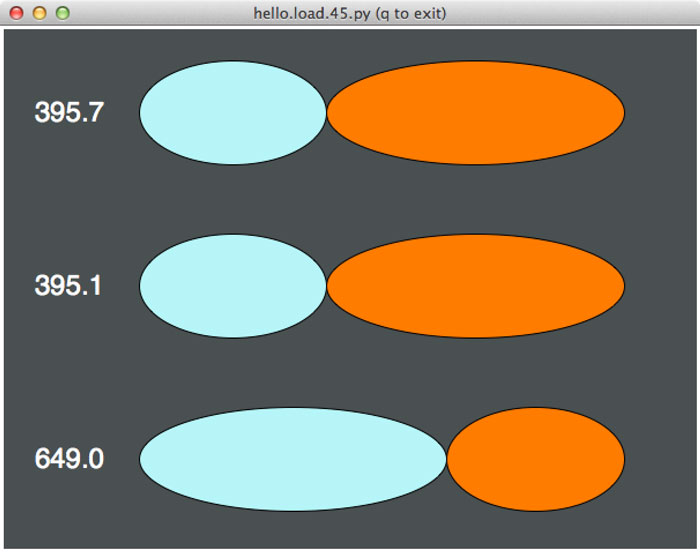 code here
IMG 0355 from Guillermo Bernal on Vimeo.
Then i decided to try processing and Thanks to the help of Cagri. I was able to translate Neil's code and generate a represantion.
code here