Molding and Casting
This week assignment was to mill a 3d object using the small cnc router. In the arch shop we have a modella desktop milling machine. The software used was the fab module and it can be downloaded here. For this exercise we use wax, which turned out to machine beautifully.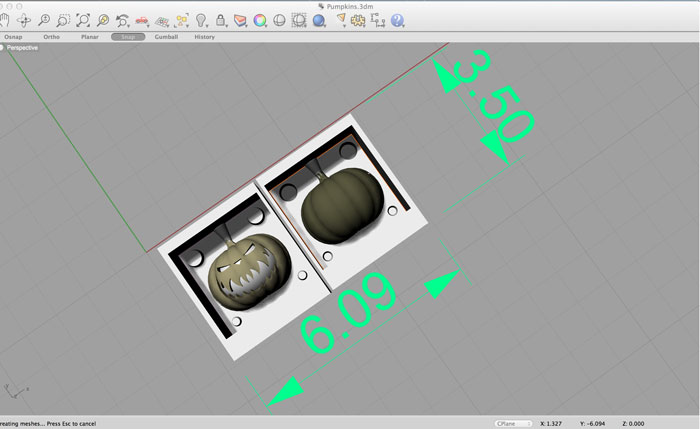 t
I used Rhinoceros 5 to create my 3d geometry, and exporte as .stl file. In this stage of the project is where you need to select your units and dimensions exactly as the material that you will be milling.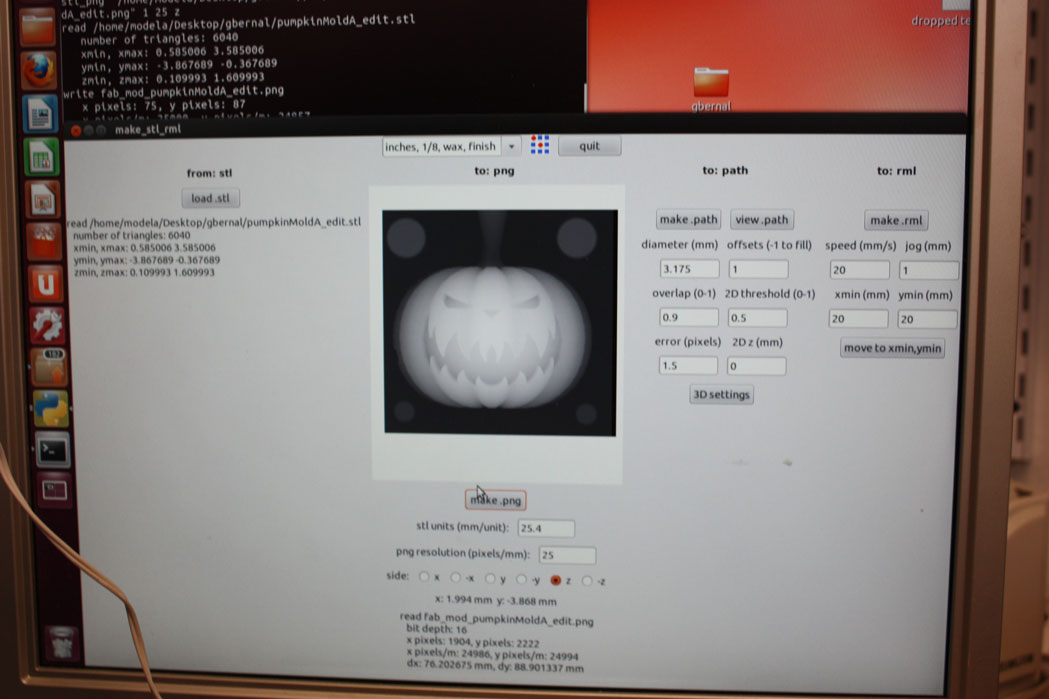 In the fab module do the following steps.
.stl > modela .rml.
Select stl.
Select roughing or finishing path. If you don't have these options you will only see Default and you will have to create your own parameters
make .png
make .rml
send it!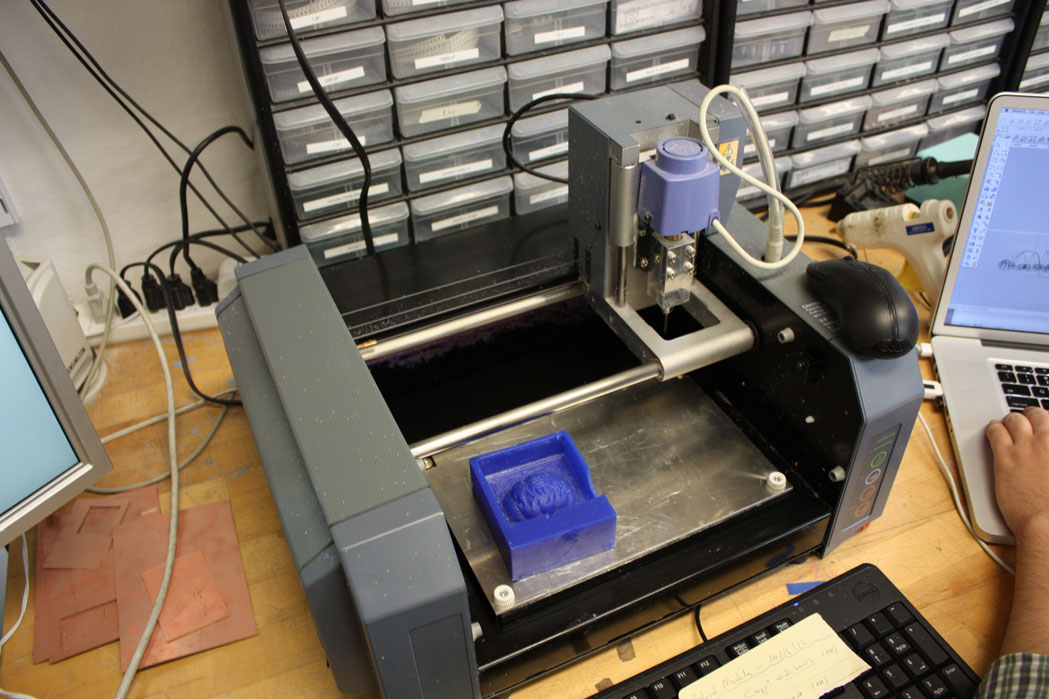 Make sure that the tooling bit is long enough to mill your part!.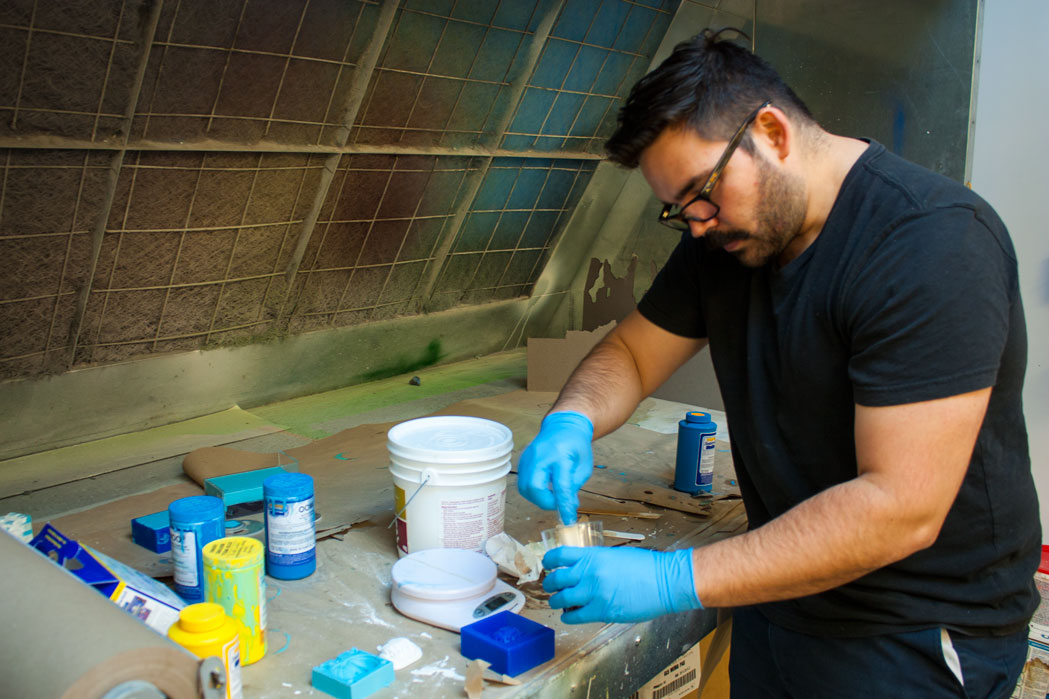 Once the mold has been milled. you have to mix the two part silicone and poor it on your mold.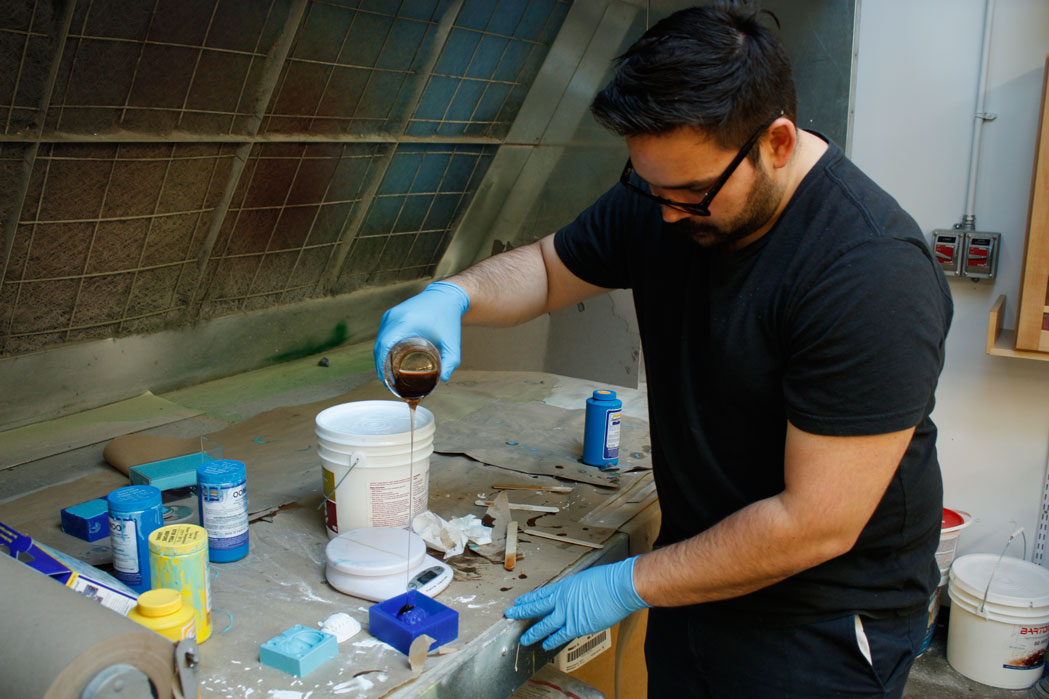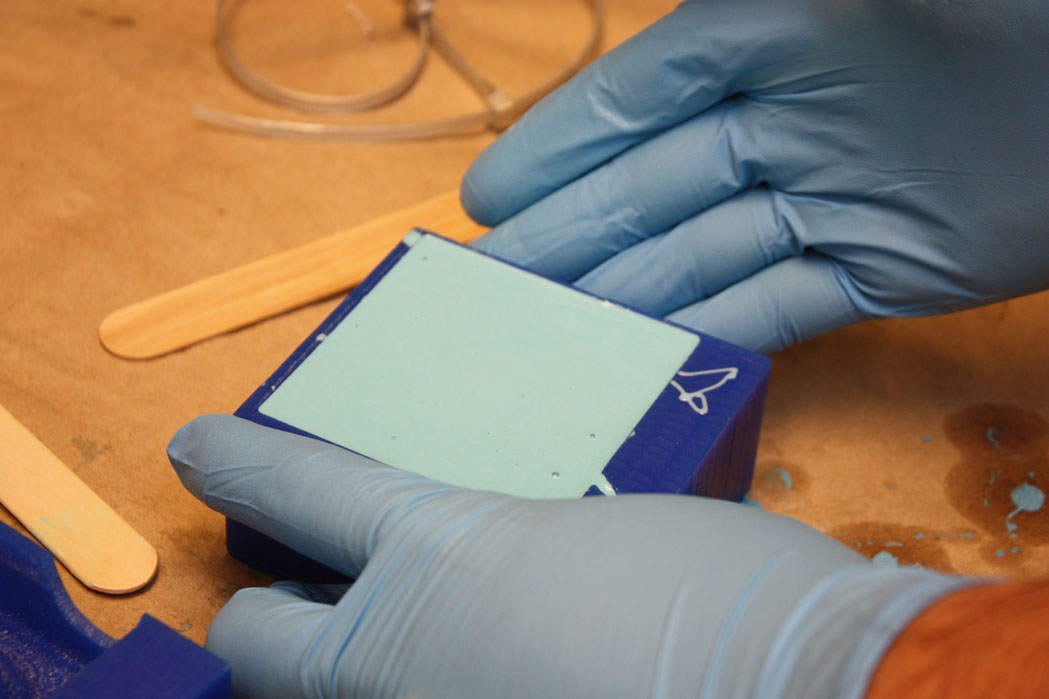 Tapping the mold helps get air pockets out.