CNC
The Assignment
Make something BIG.
My project is actually something that I have been meaning to do for the last five months. I found a glow table on instructables, where the characterizations of the wood were chiseled out and filled with a clear casting resin that includes glow powder. Thus, a normal table by day, party table by night.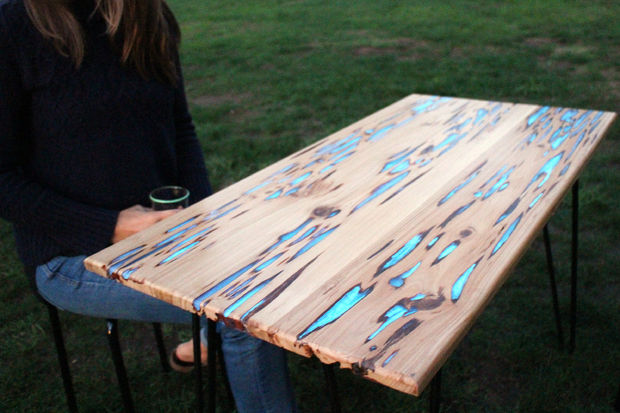 For this project, I wanted to use Cypress wood because it has so much character. However, when TA Friend #1, Will Langford, and I went to Boulter Plywood back in June the best we could find was a nice piece of white oak that had several stripes through it. The piece was 10'x8.5" and .75" thick.
The wood was brought back to the CBA basement, hid, and promptly forgotten about for four months.
Production
Problems Encountered