Demo
Design
This week, I turned my multitouch trackpad into a simple synthesizer.
I used Processing with the beads library for dynamic sound generation.
Each touchpad controls the gain for one of the sixteen sine wave tone generators. The tones are also visualized in a set of overlapping sine waves.
Screenshots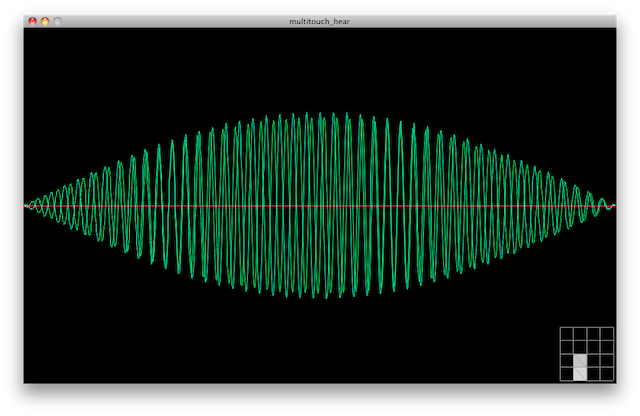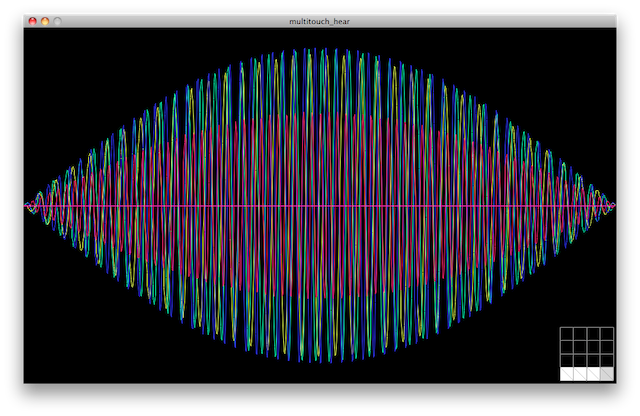 Source
For board files and firmware, click here.
Source (zip file, 4 KB)
All source files are licensed under a
Creative Commons Attribution-NonCommercial 3.0 Unported License
.