Pico @ Bali Fabfest 2022
The annual Fabfest was hosted in Bali in Oct 2022. It was a blast to be around a diverse group of people working on awesome projects.
We were part of the fab 2.0 panel hosted by Prof. Neil Gershenfeld and joined by machine builders from around the world.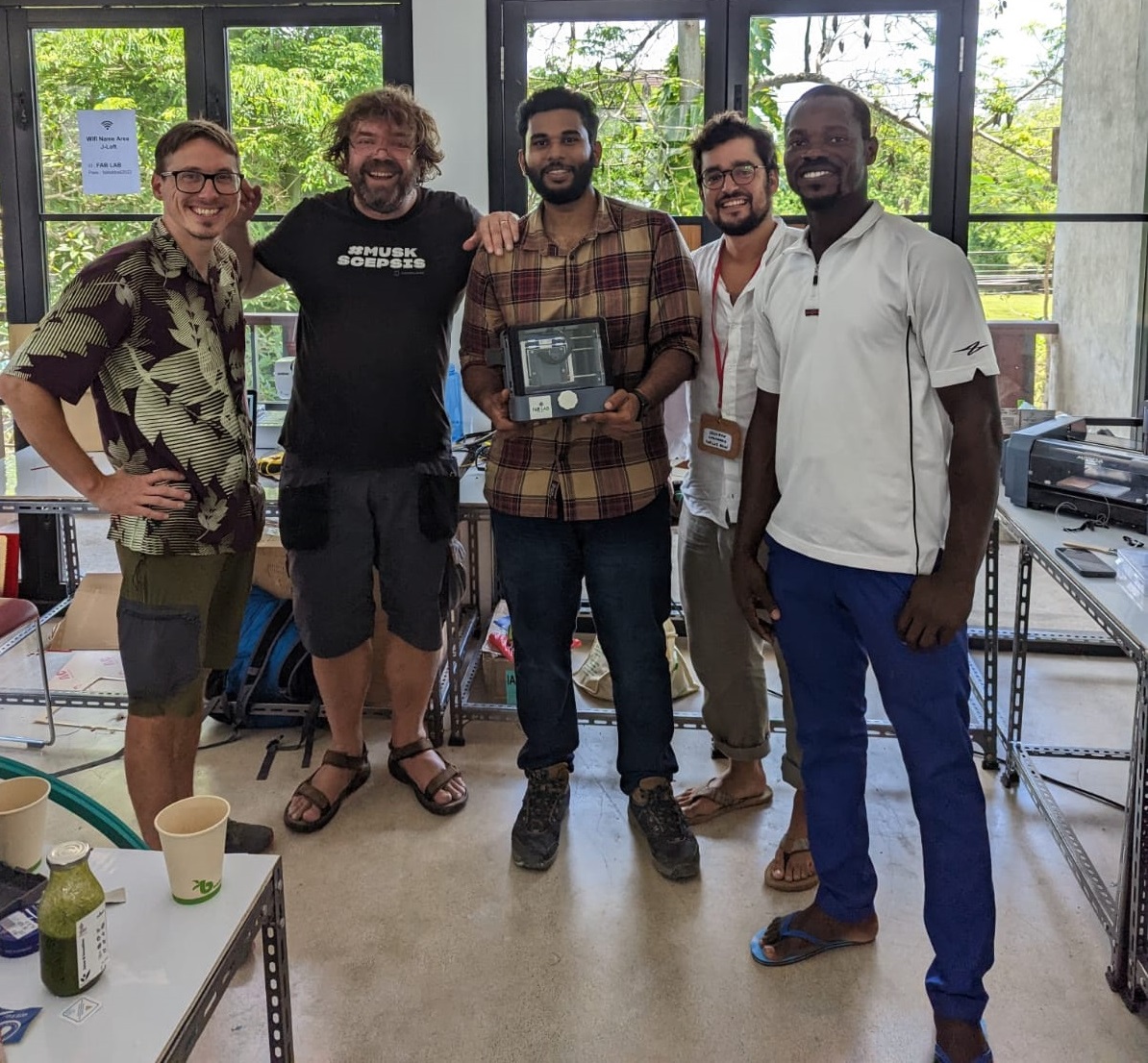 The first Pico machine donated to Bali Fablab.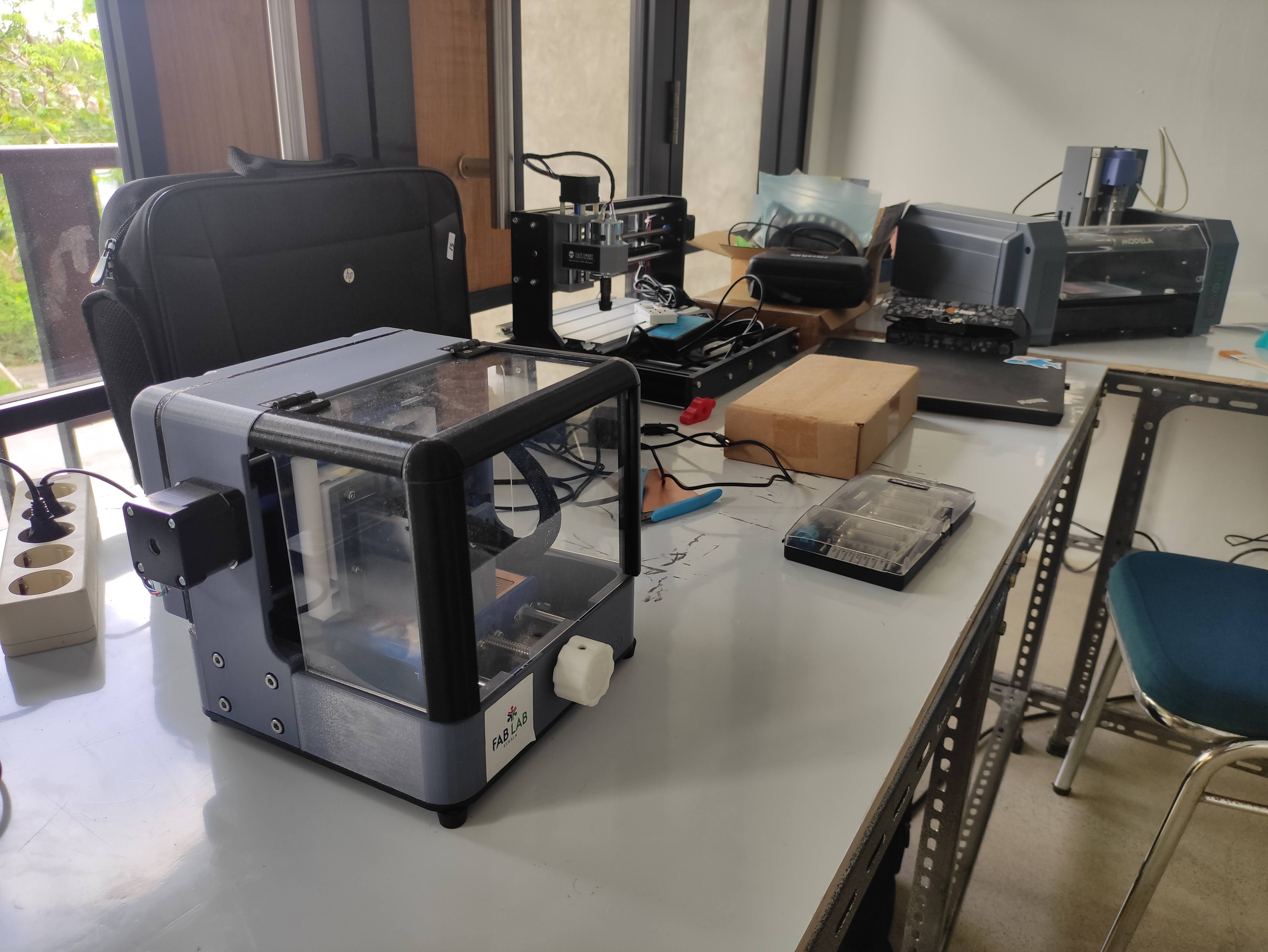 Found its place among the other milling machines.
Build
Blue and grey to match the vibrance and contrast of Bali.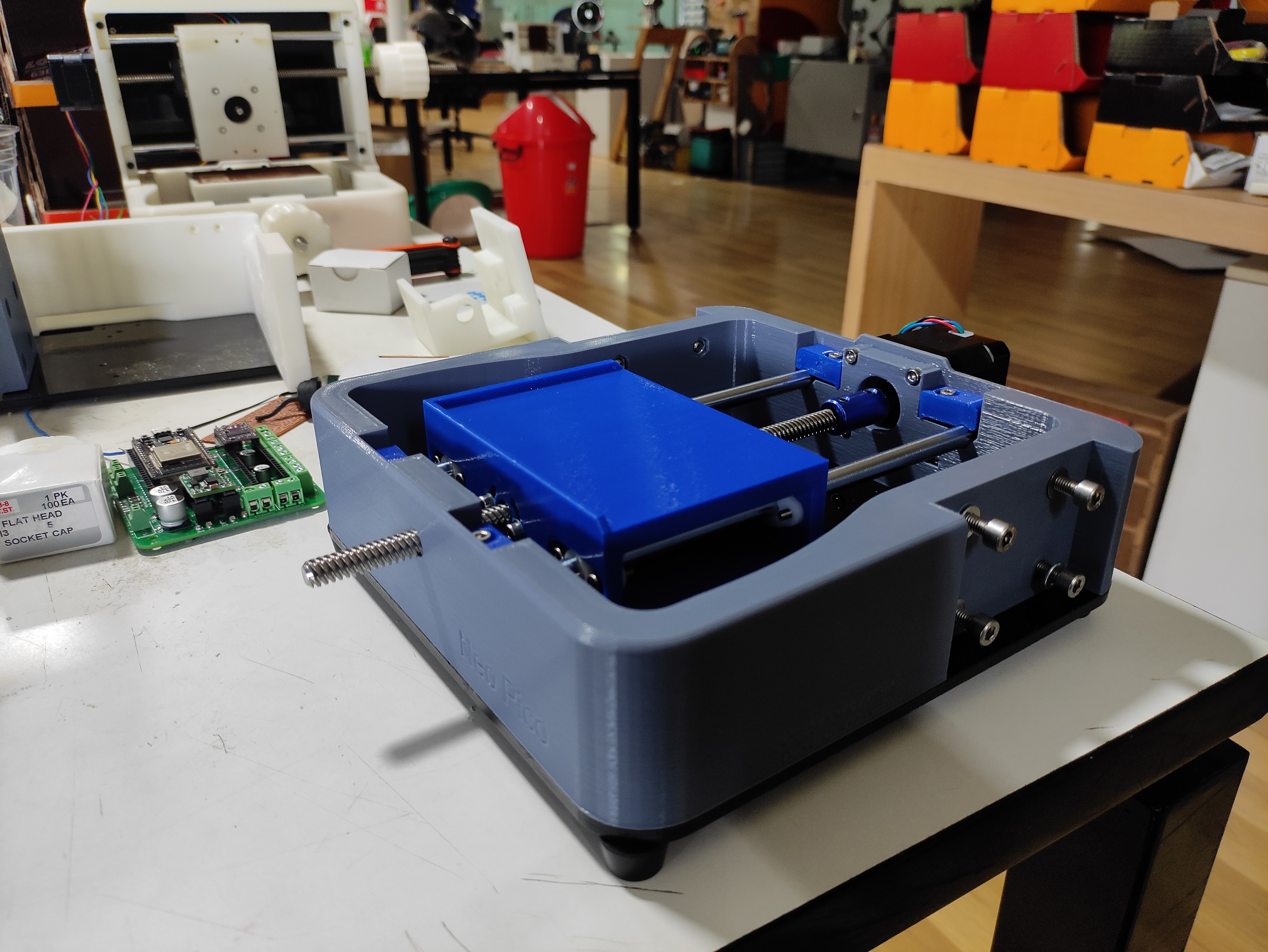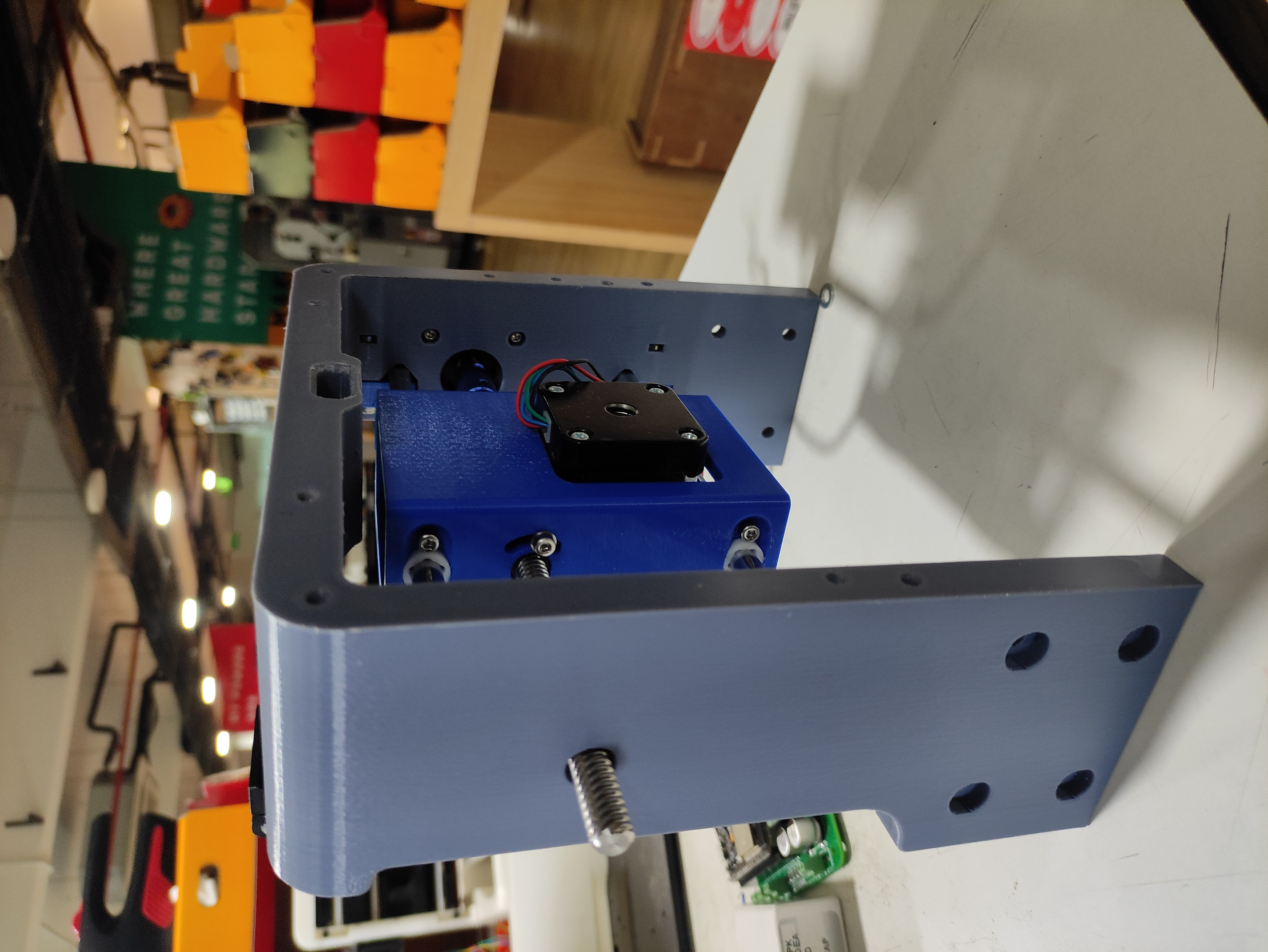 This has the updated wire travel paths that connect to the Z-axis and the spindle motor.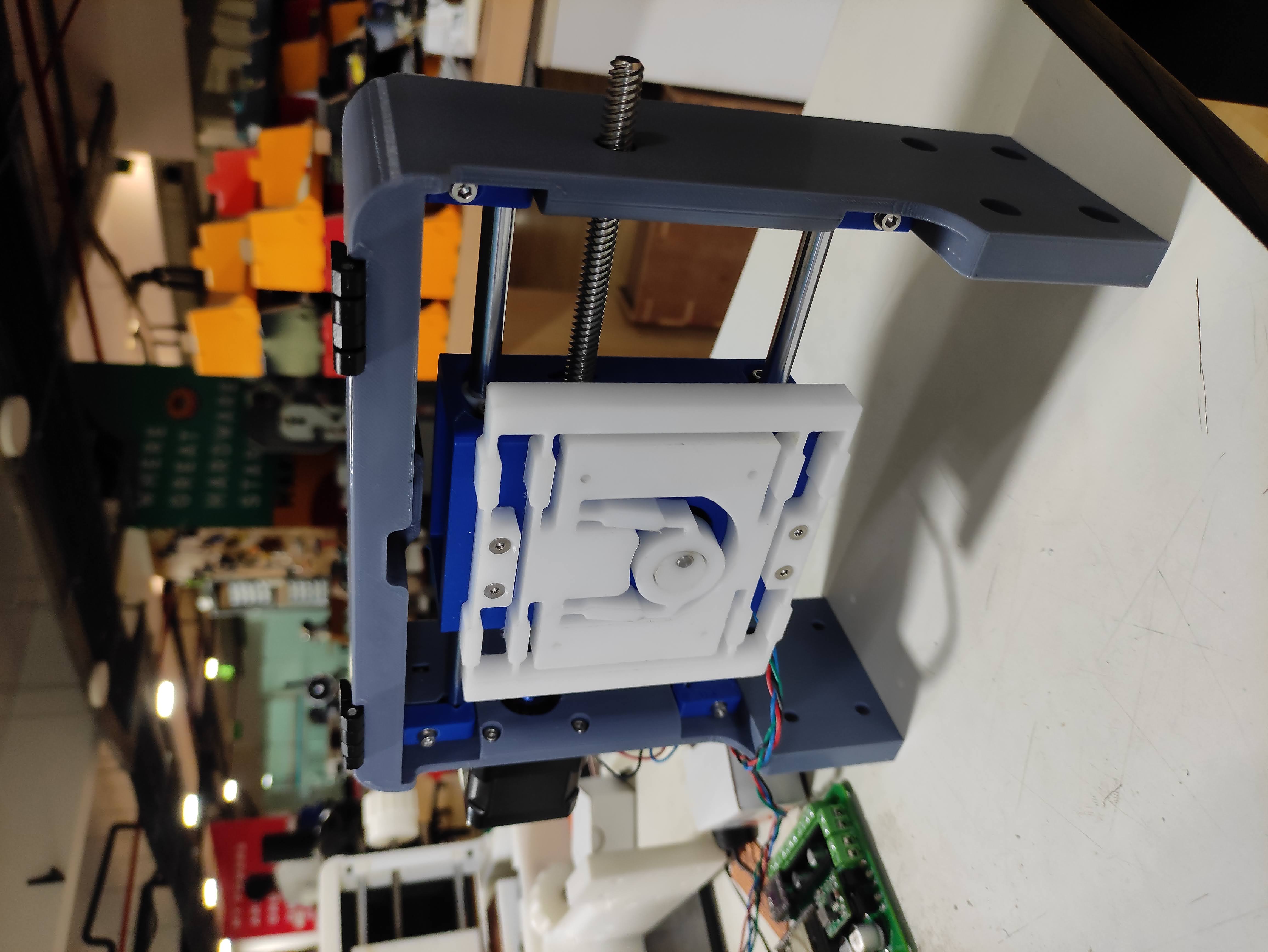 Flexure and top half disassembled for transport.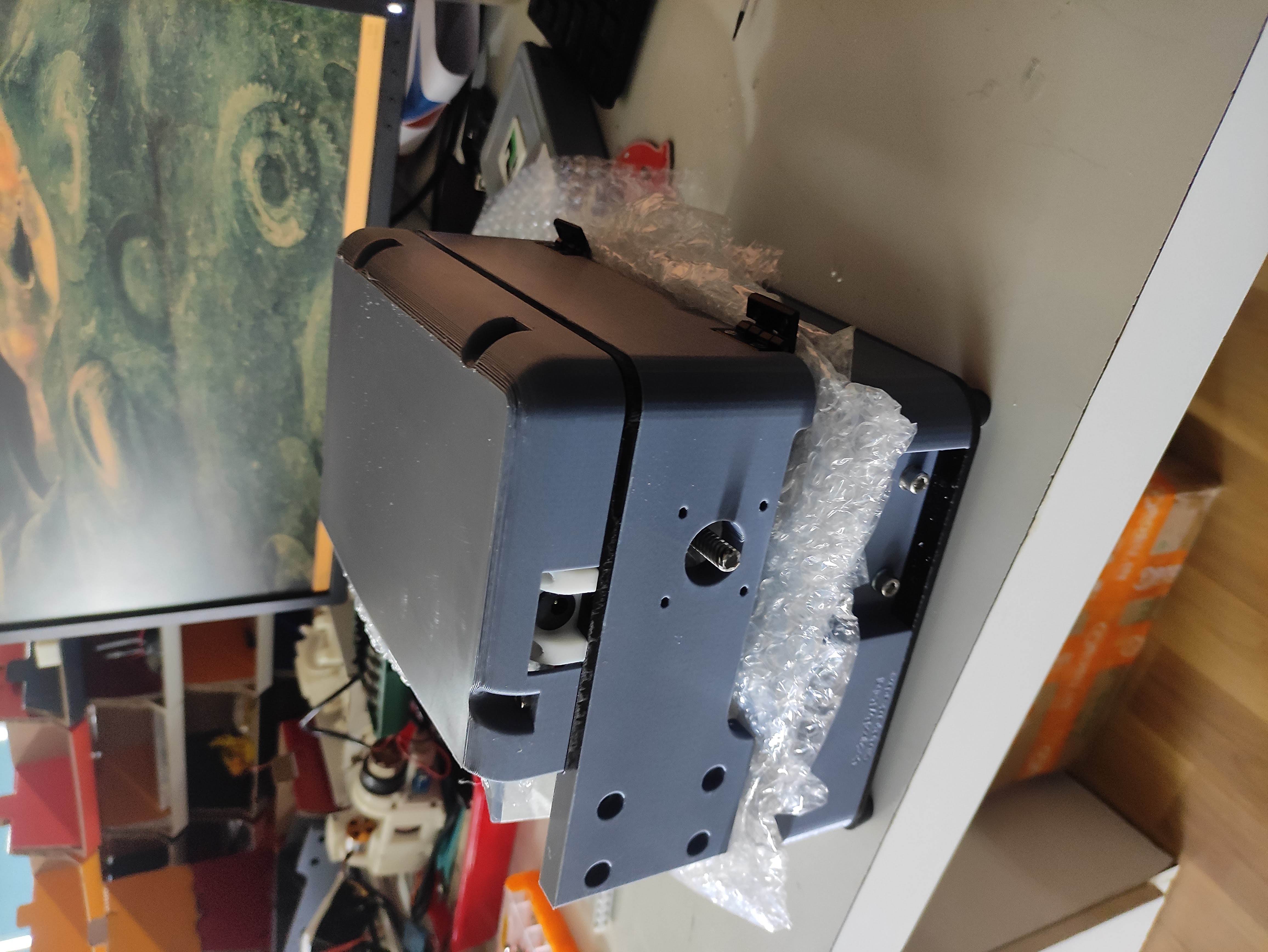 Ready for transport. The whole machine fits in a 25x25cm box. Had to sneak this through Bali customs, as an "educational kit".
Kit
This brings us to most important aspect. The idea of the Pico is that it should be capable of being made anywhere.
Portability and Universality of BOM is the main focus point for the design.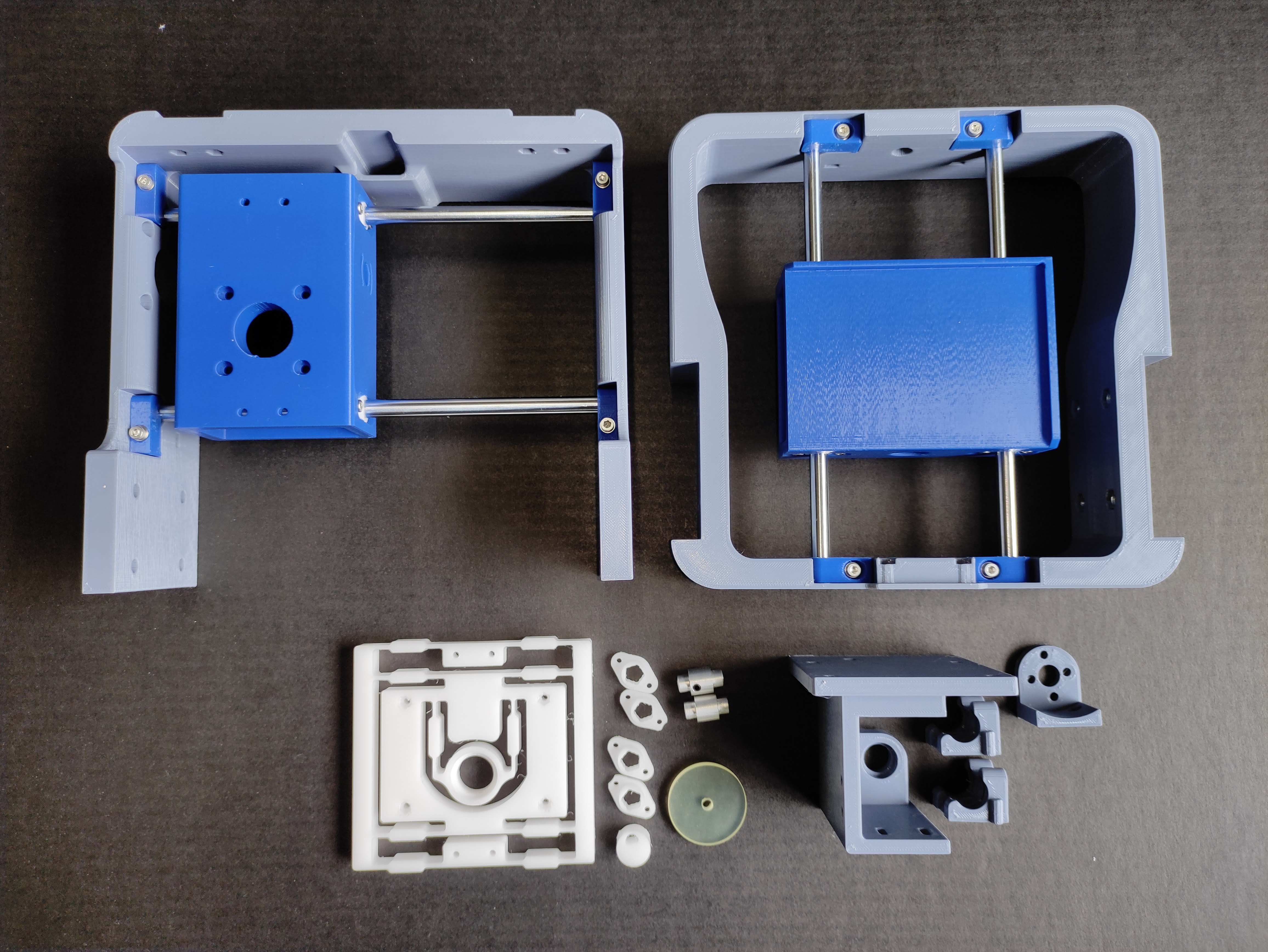 This is the whole kit without the electronics.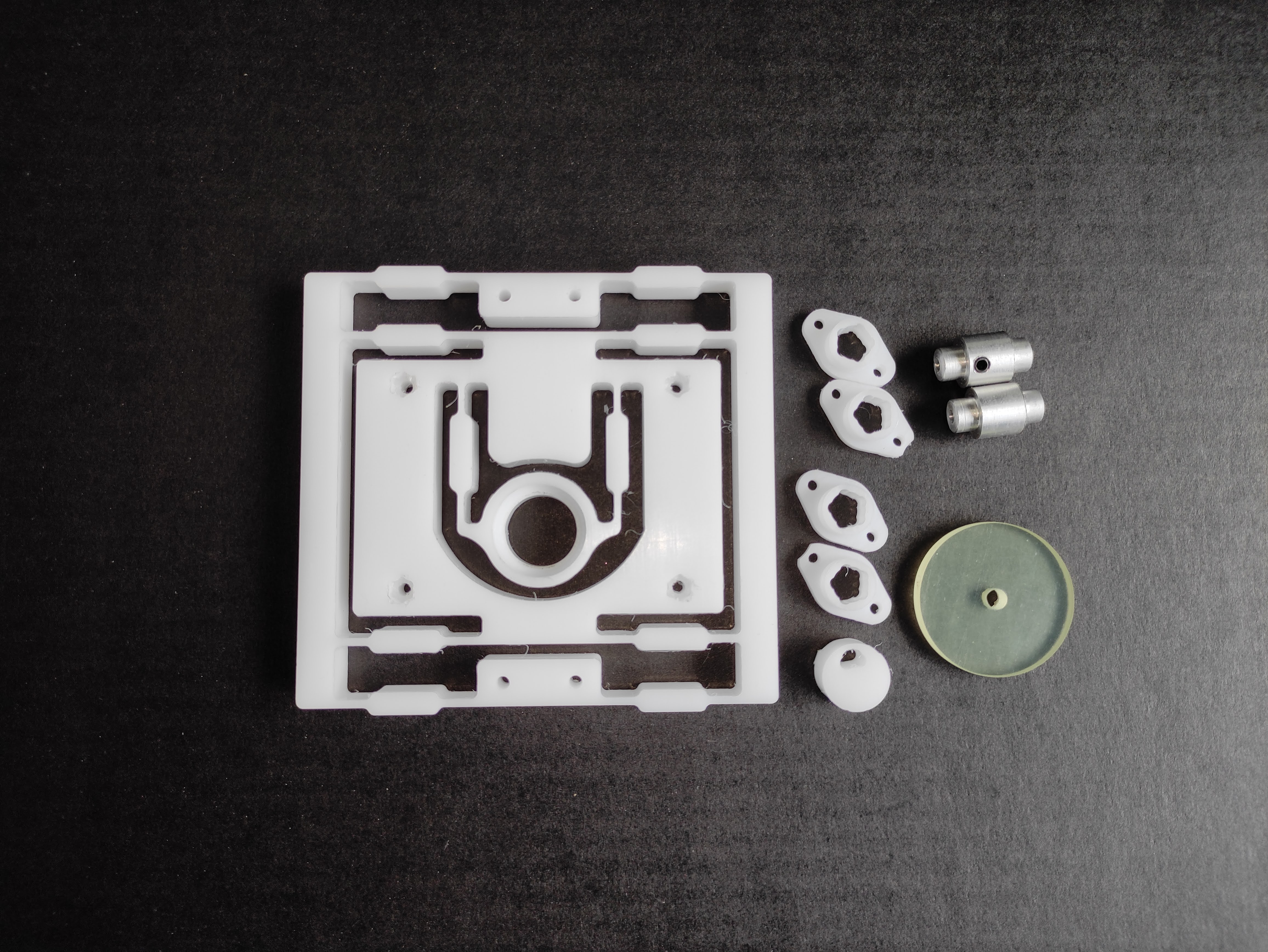 If this is made in a fab lab, then these are the only non standard parts, delrin flexures, bushings, aluminum bit holders.