Neo Blue
Blue is the second version of the Neo project with an aim for creating a more general purpose mill with a larger work volume. The design derives all the successful attributes from the Neo with an aim to improve on the functionalities and overcome previous shortcomings.
Change Log
Rack and pinion Z-axis
This will be an improvement on the previous flexure based Z-axis while still being able to be fabricated by mortals. The Nema 17 tooth profiles for the racks and pinion are taken from Jens Dyvik's work on Fabricatable machines.
The sliding carriage has Delrin slotted bearings at both ends. The body is made form HDPE and the rods are held with a bit of compliance in them to prevent over-constraint.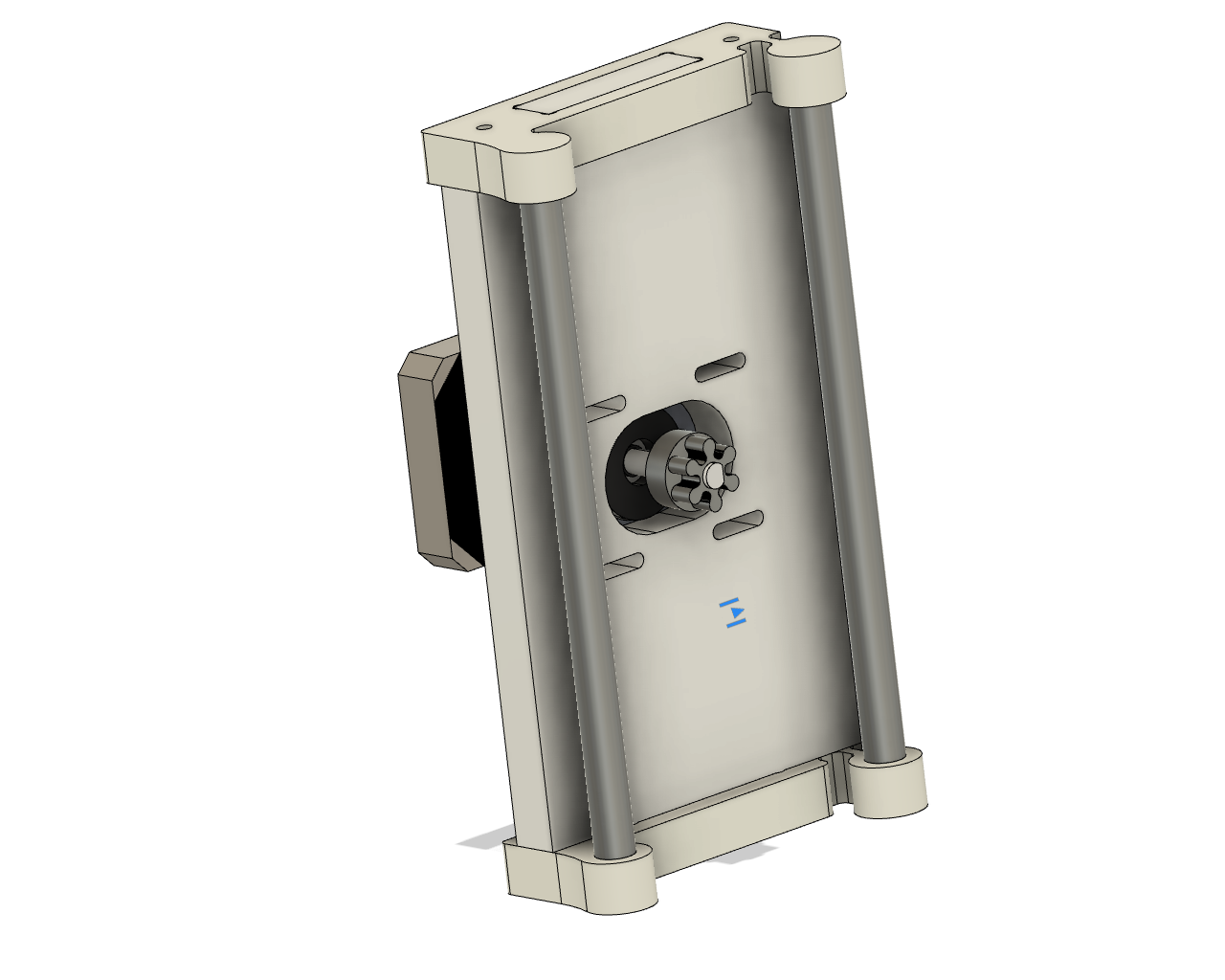 The Nema 17 pinion can be milled on Delrin using a 2mm end mill on the Zund. A set screw for locking it in place on the D-shaft of the motor.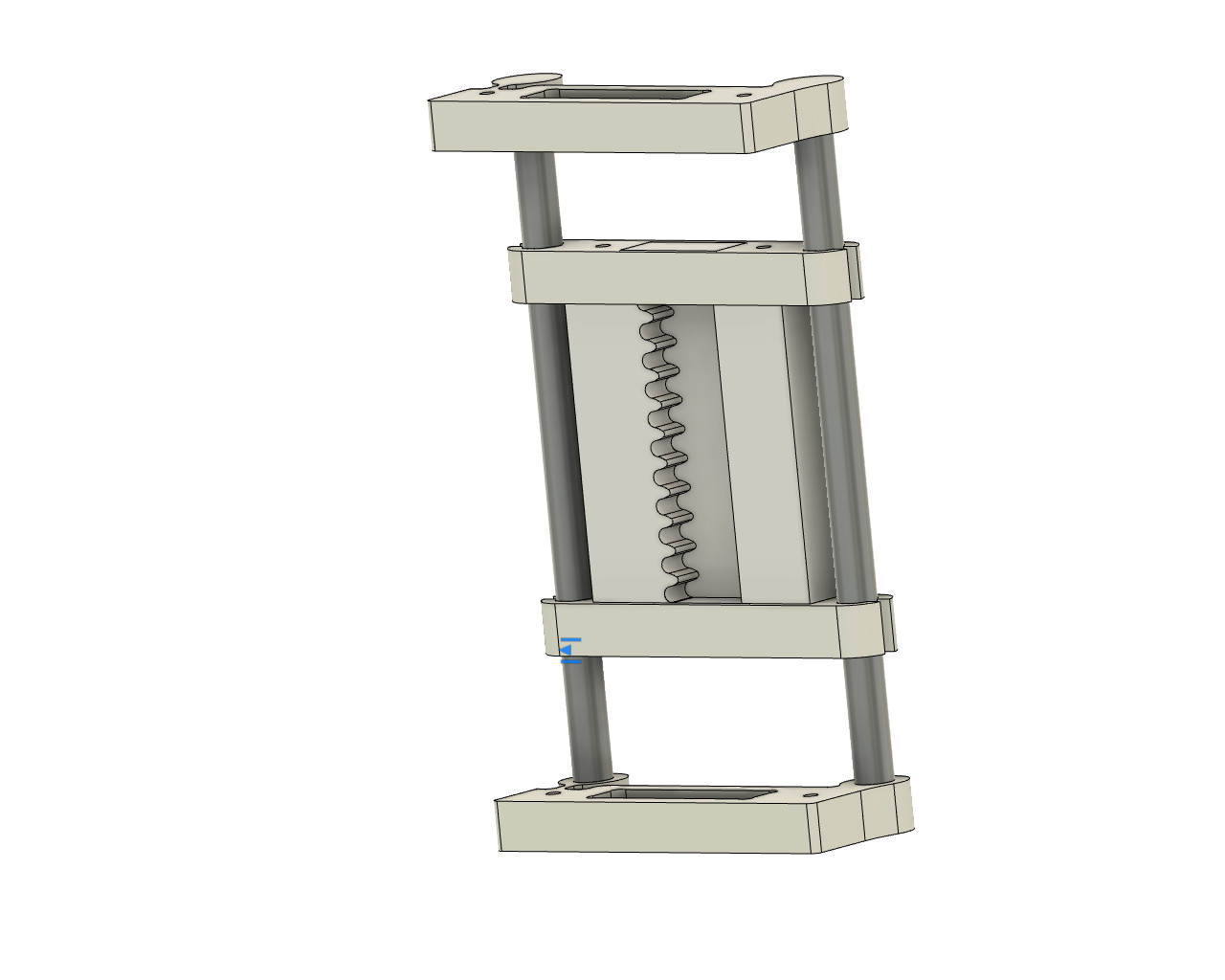 The rack is pocket milled directly on the Z-carriage to make it compact. From this 150 mm long Z axis a useful travel of only 45 mm can be obtained. This is a limiting factor as the carriage can only move between the delrin end bearings, which limits motion.
12 mm Shafts on X and Y motion stages
The previous iteration used 8 mm shafts with the assumption that they are rigid enough to sustain the cutting forces. But simply supported shafts with 300 mm length will bend significantly in the middle. 12 mm shafts are tried to get better rigidity on the X and Y axes.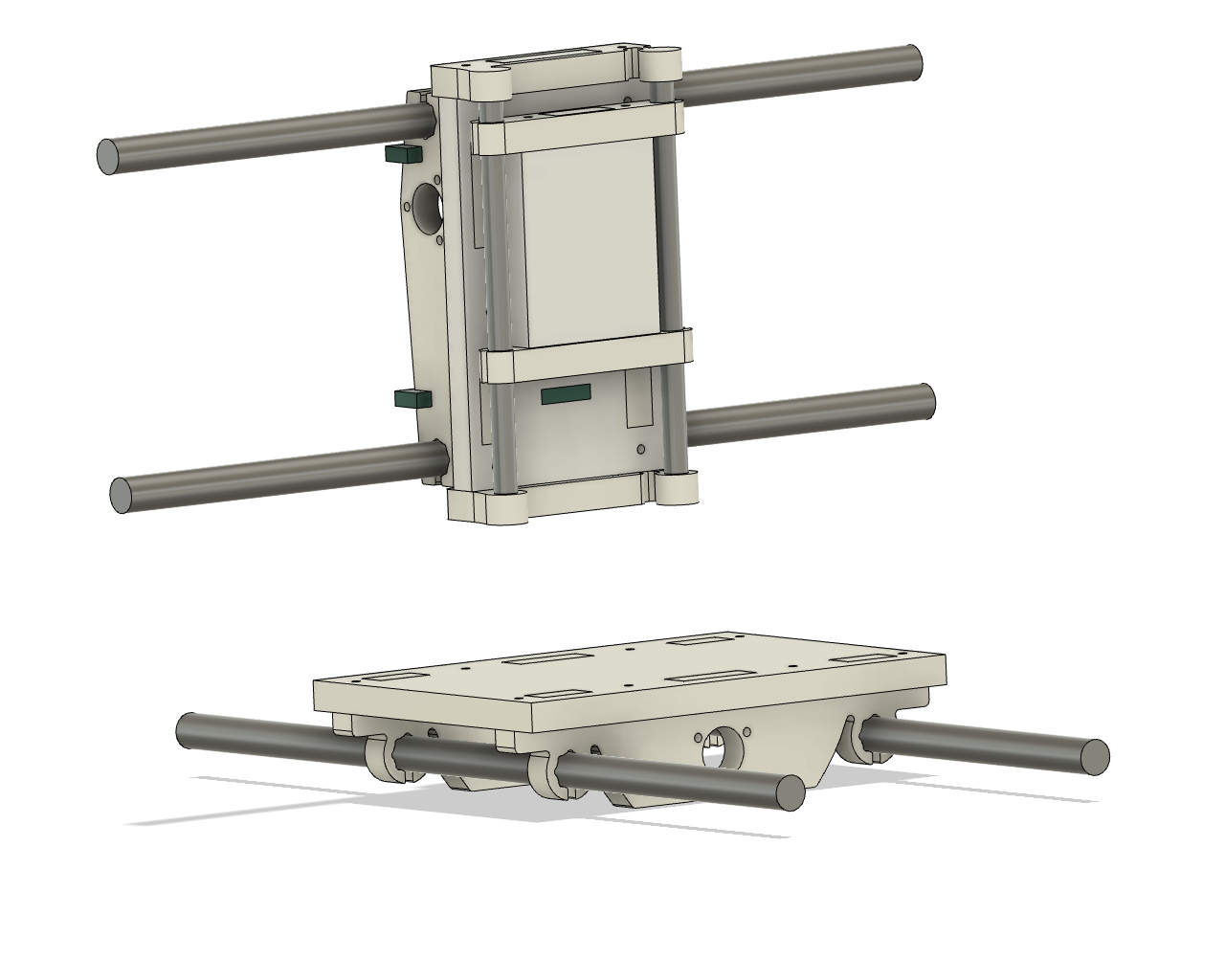 Using delrin as both supporting and bearing material. The Z-axis is using 8mm shafts to keep it compact. The length of axes are 330 mm as the rods come in a standard length of 1 m. The stepper motor lead screw has a length of 300 mm.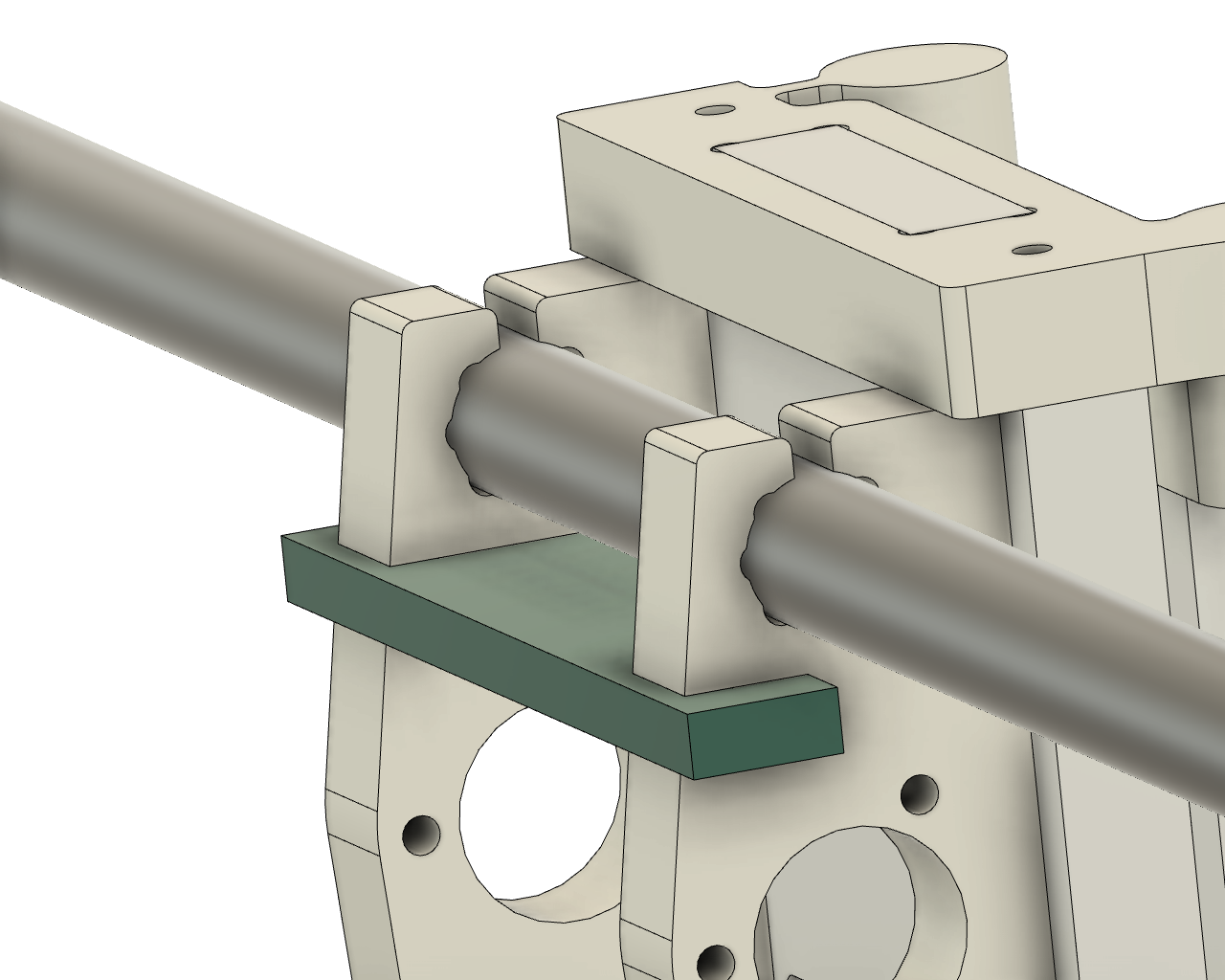 The slotted bearing design is the same one used in the Neo. The larger surface area allows more bearing material to be preset and helps with heat transfer and clearing debris.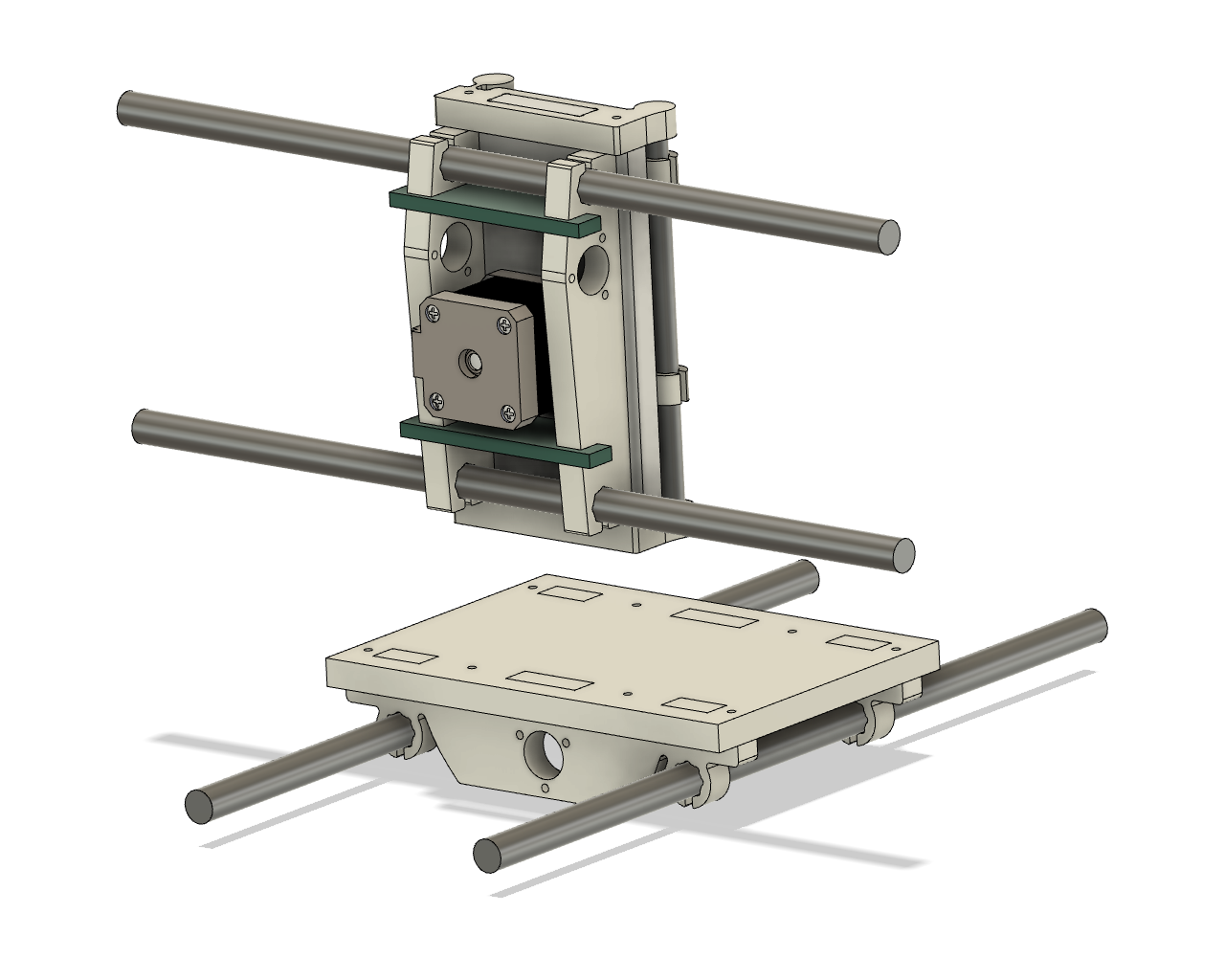 Phenolic braces (green) are given on the Y-axis where the lead screw nut connect, as an added measure against deflection. The Neo had week Y lead screw nut support which will give a backlash of 0.3mm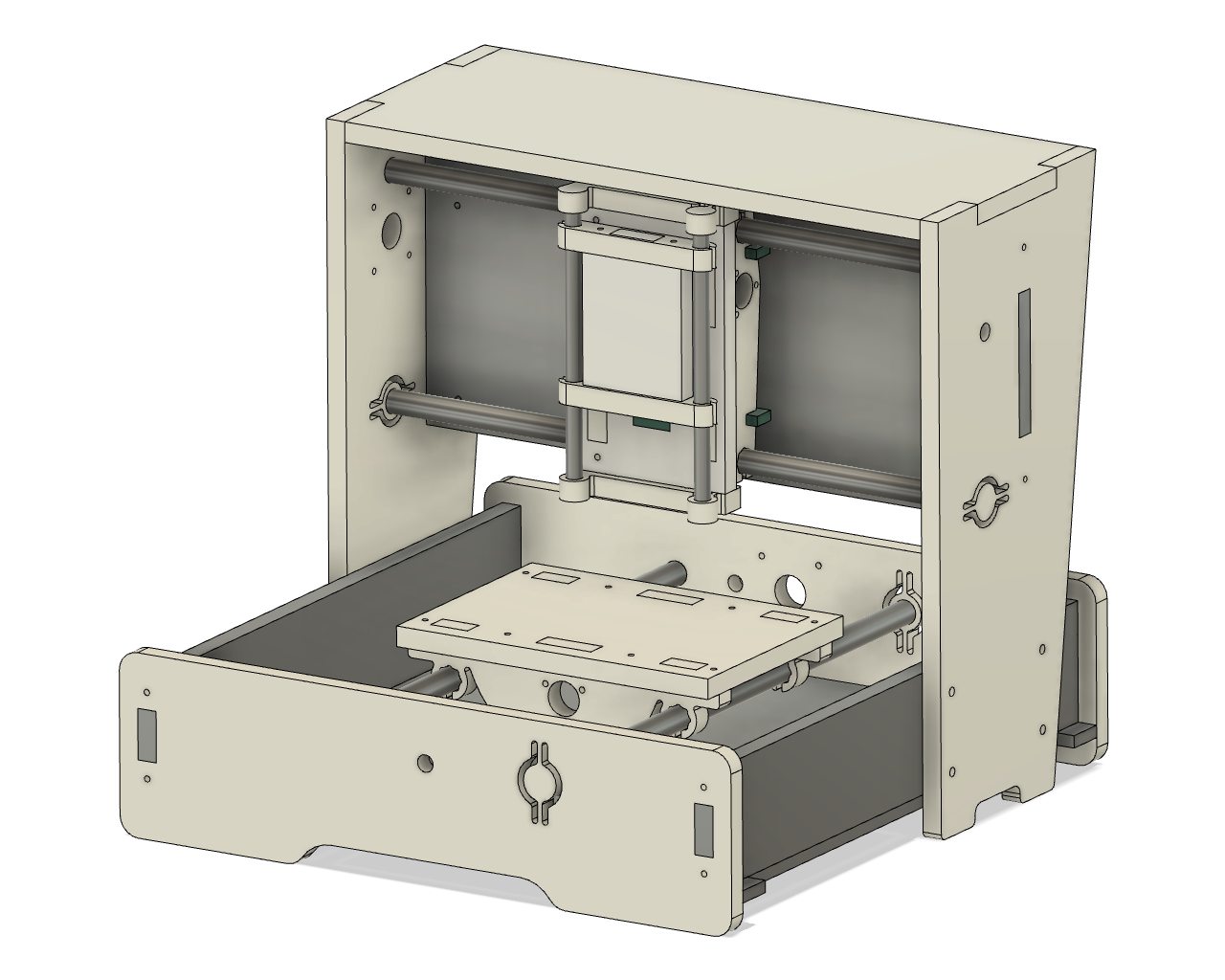 Even though the frame is made of plastic, its stiff because of the two bracing plates, one behind the Y-axis holding all the electronic components and the second is the acrylic base plate under the X-axis which prevent any lateral bending.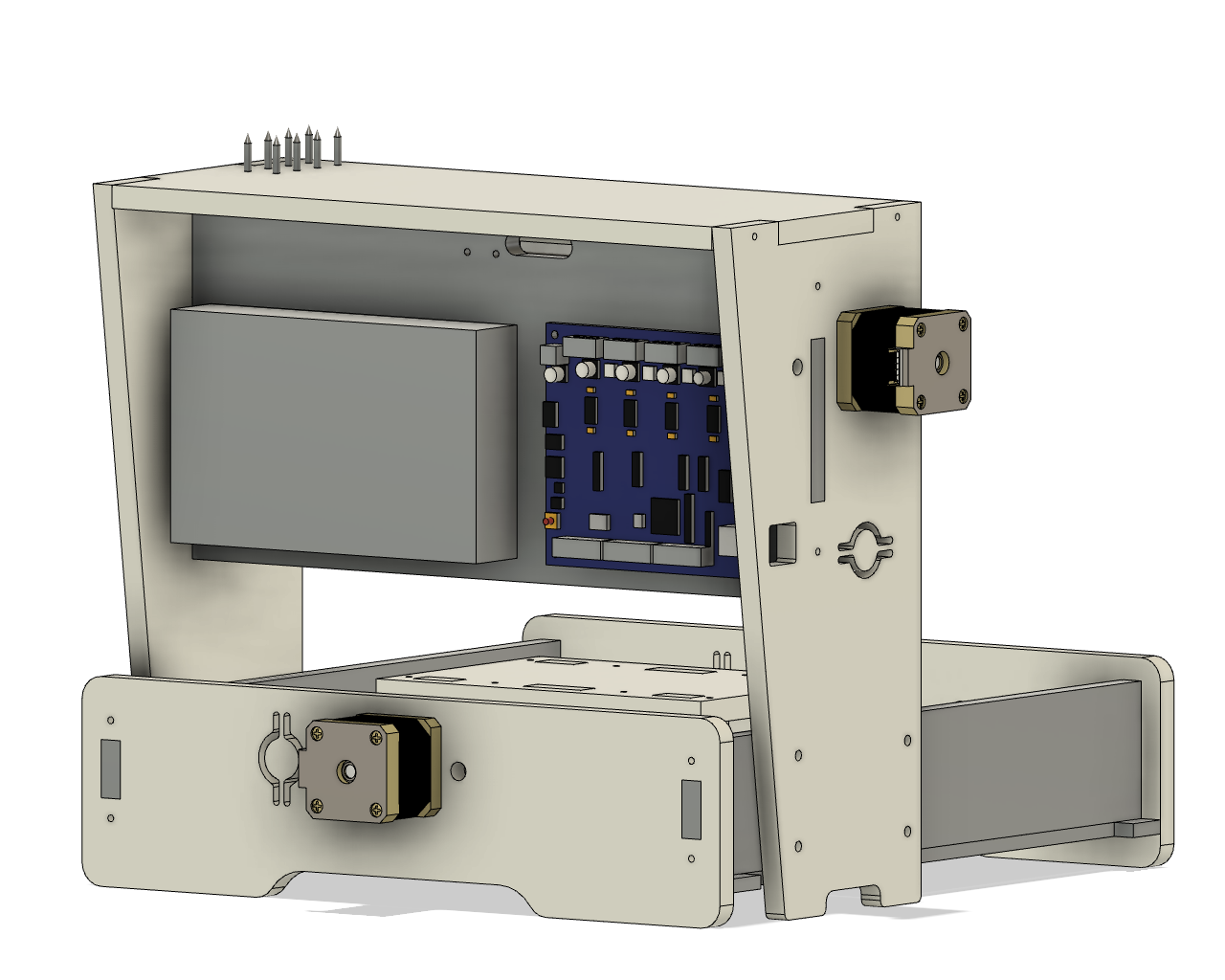 It can house a 15v 150w power supply and Tiny G at the back, that will cover most of the electronics, a future scope is to use trinamic stepper drivers for stall detection limit switch.