Neo Red
Neo Red explores the possibility of creating compact and rigid sheet metal motion systems for small machines. Sheet metal is an economical way to locate parts/features accurately on both sides if bent properly in a CNC press brake.
Rigid components made form metal and plastic elements to bring a bit of compliance to the mechanism. 2.5 mm stainless sheet is considered for the metal parts, Delrin and phenolic laminates for the bearing.
Z axis
The parts are made form simple U-bent laser cut sheet metal which are simple to produce with a CNC press brake.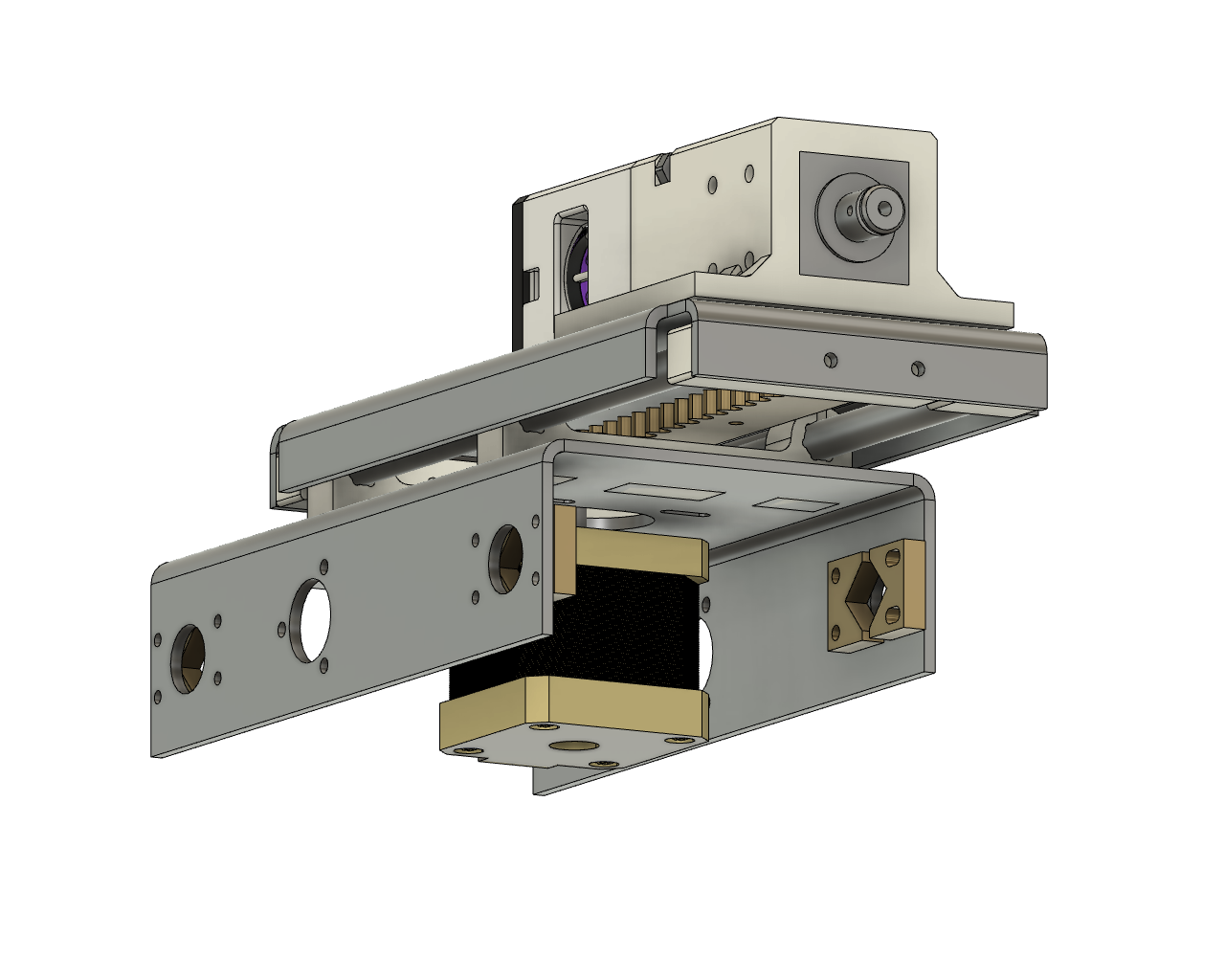 The Z axis is reversed as in, the rods and the whole body is moving and a small carriage with plastic bearings are attached to the Y-axis. For a total 170 mm Z axis, provides a useful travel of 68 mm.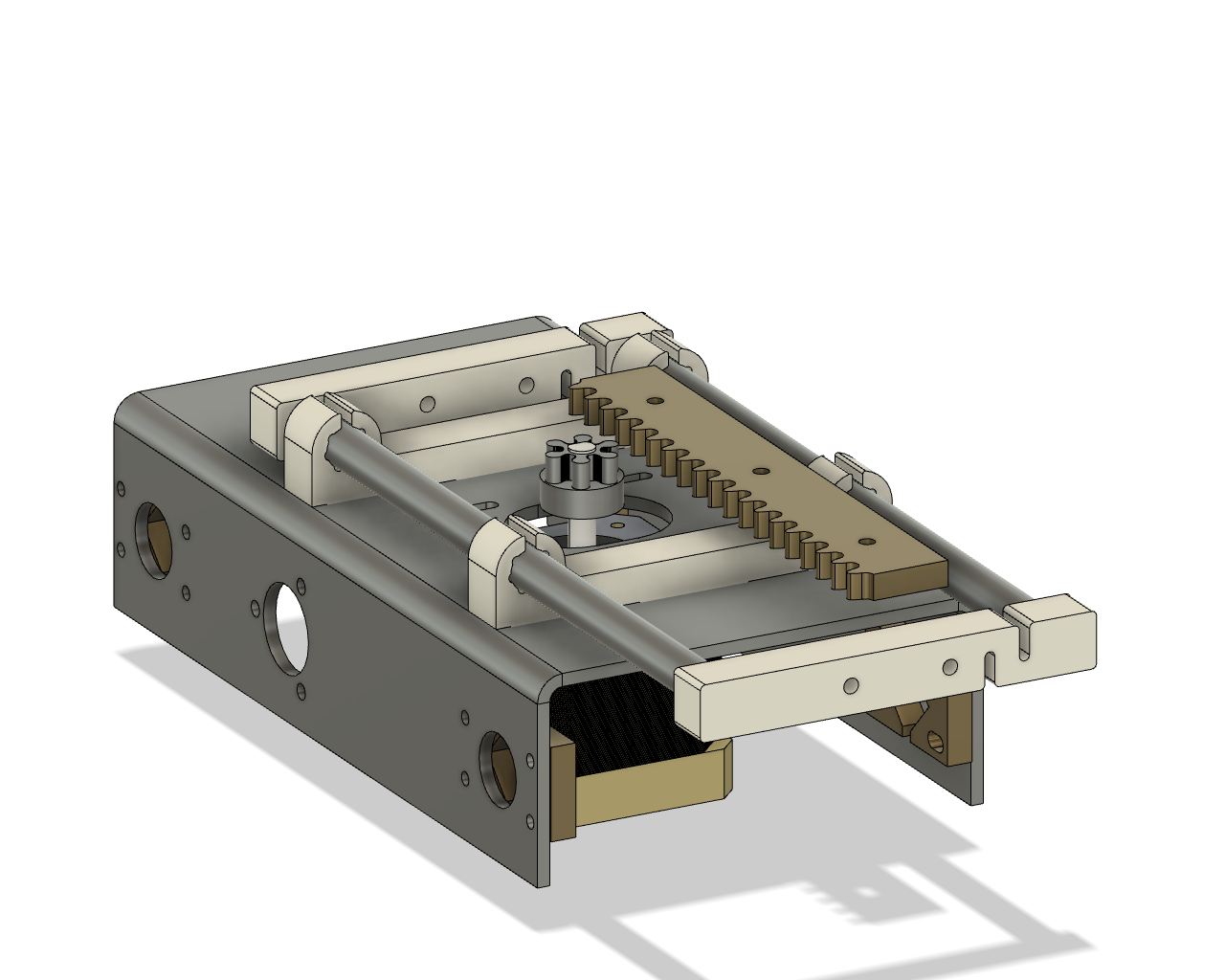 5mm Phenolic parts will act as both the rack and the bearing material. The white parts are Delrin.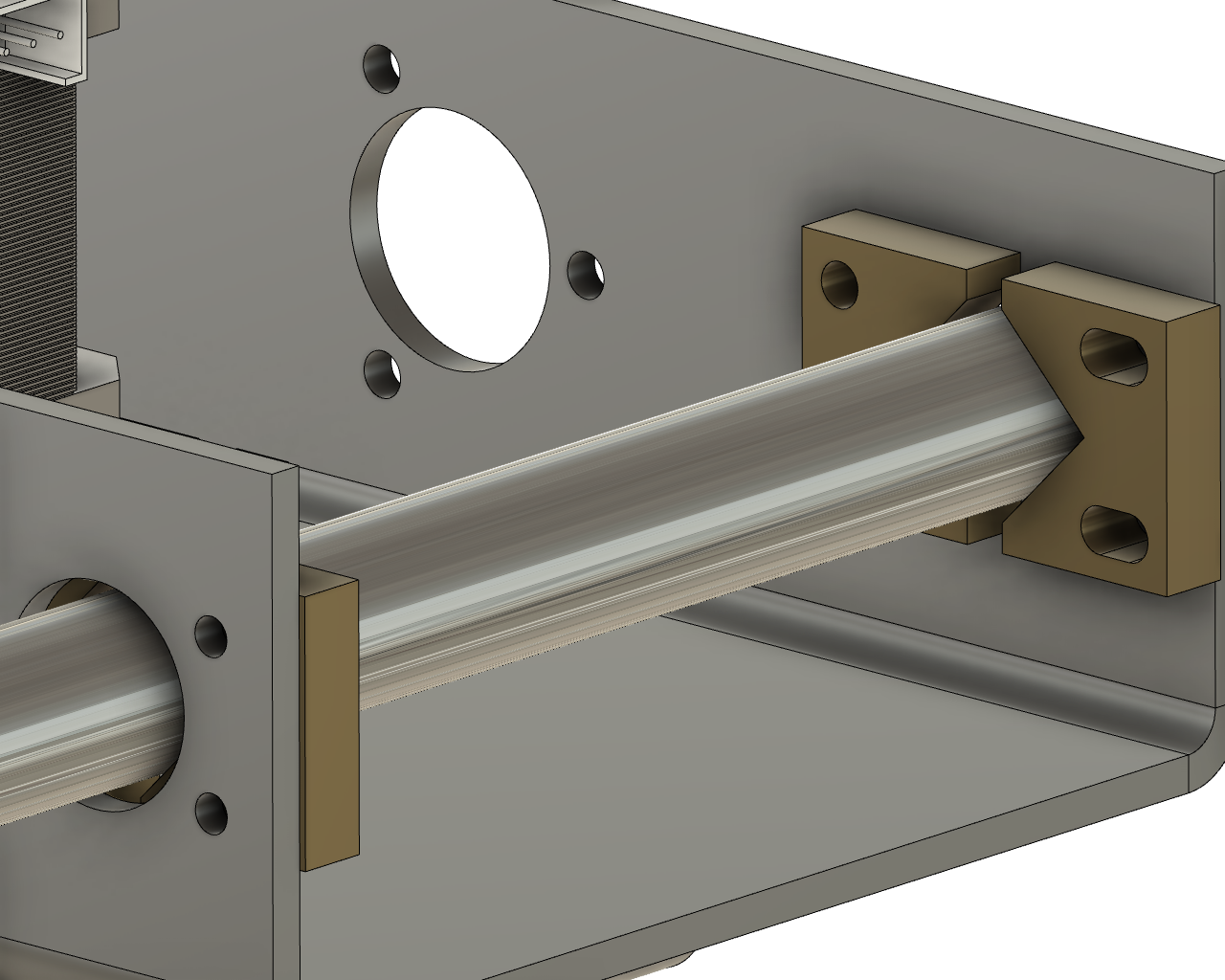 I've opted for a split type bearing where one part is fixed to the axis, and the other is floating. The fixed bearings oppose each other and and act like kinematic coupling keeping alignment in check. The floating bearing can be adjusted to compensate for wear from use.
X and Y axis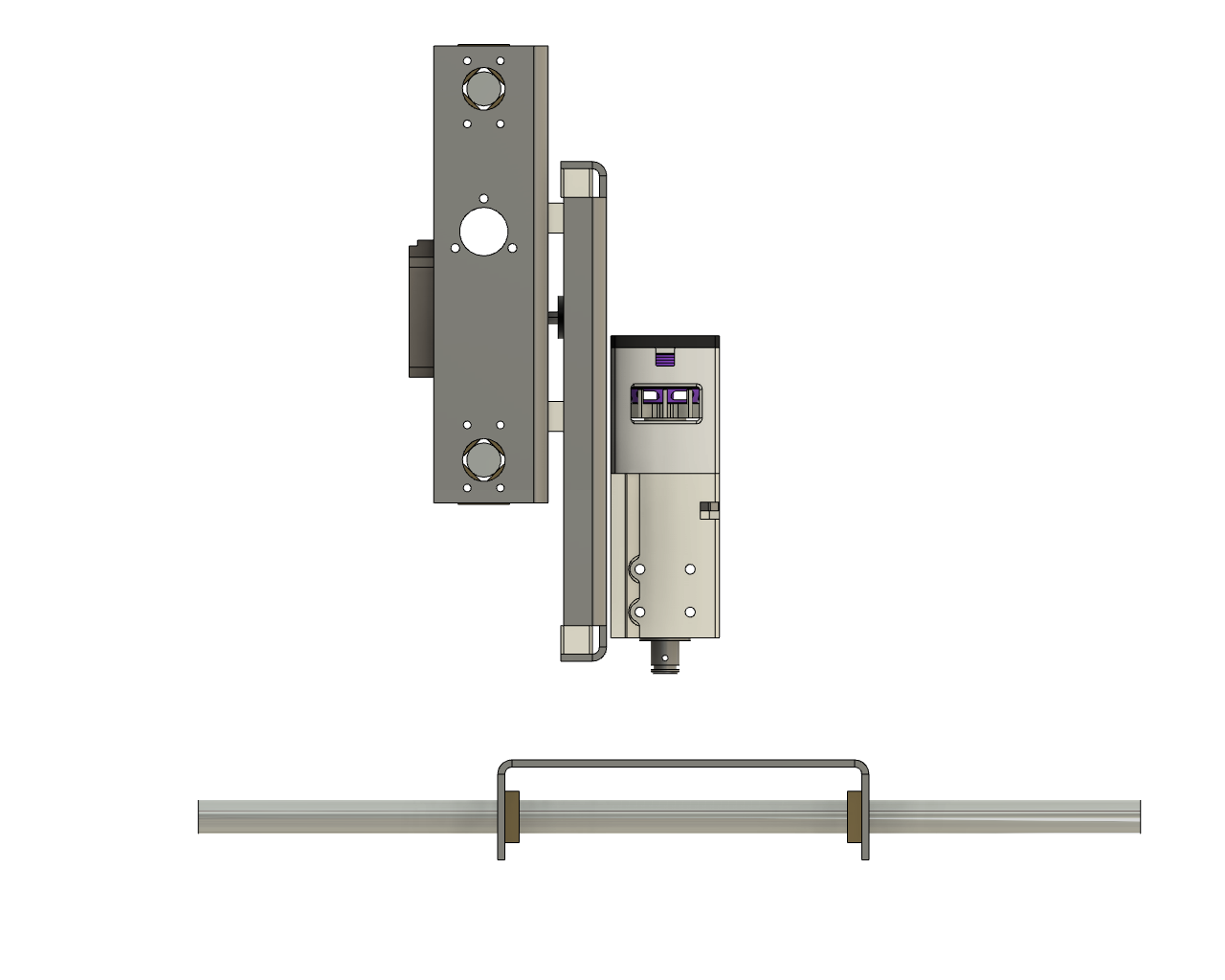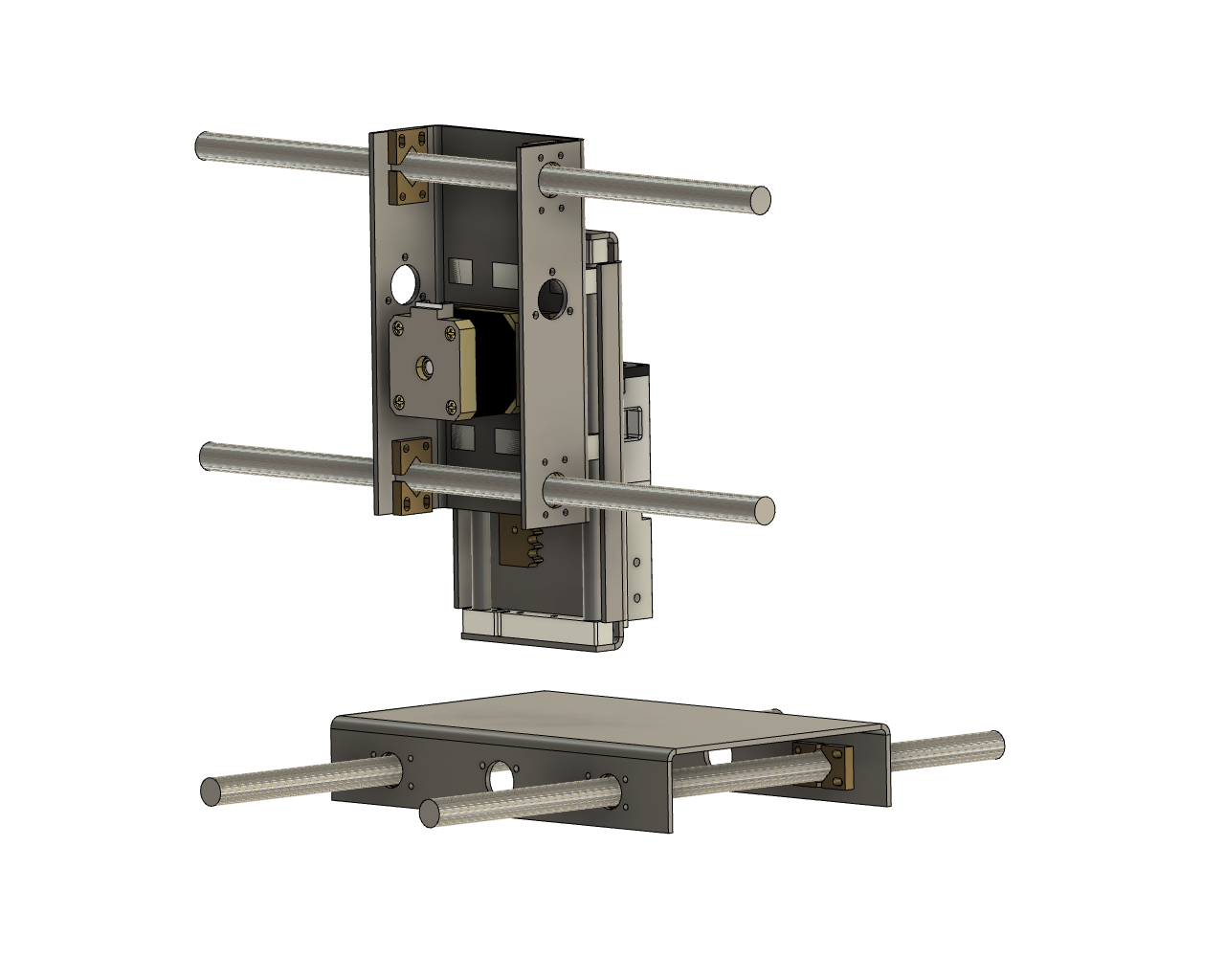 Next steps
Adjustment mechanism for compensating errors in bending.
Phenolic bearing behavior and life.
Torsional rigidity of Sheet metal parts.