Composite
This week I am designing something to fabricate with composite.
We can use glass fiber or carbon fiber material to achieve great performance.
As for the class, I start with burlap, a natural fabric made from jute plant.
-------------
Designing the mold
The first idea came to me is to make a tennis racket. Because most high performance tennis racket are
of carbon fiber composite. Then I realise there is a lot of work to make it actually happen.
So I go ahead and design a palette.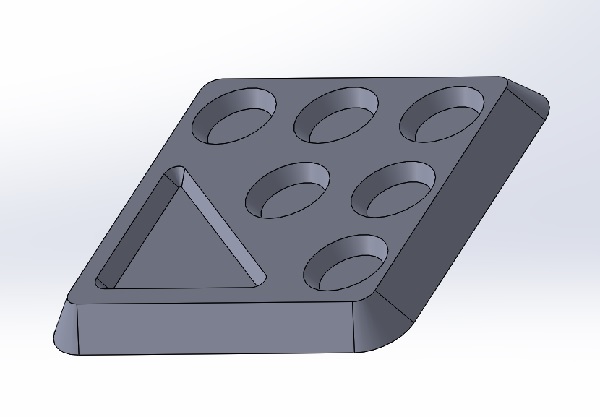 -------------
Machining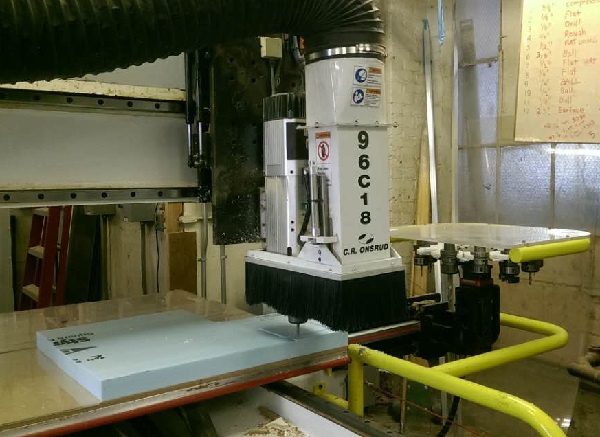 TA Calvin and Max helped me setting up the MASTERCAM file. I milled my mold on Onsrud using foam
with a 1/4'' ball endmill. The machineing time is only around 3 minutes.
-------------
Applying Epoxy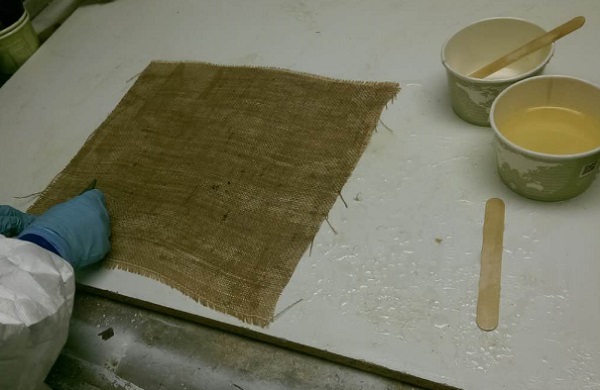 The ratio of epoxy to hardener is 100 to 43 by weight.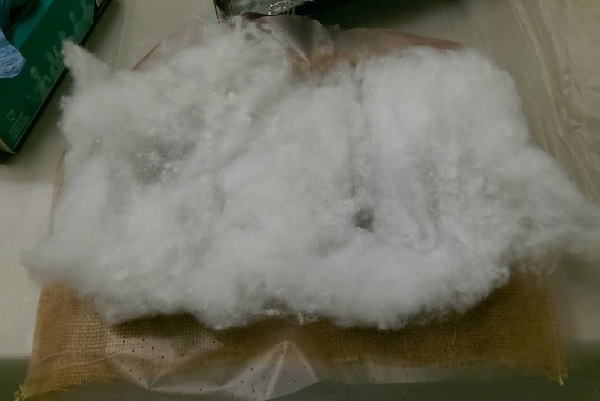 Stacking the layers.
from bottom to top
1. foam
2. tin foil with mold release applied
3. 3 layers of epoxy saturated burlap
4. one layer of bleeder, so that excess epoxy can be absorbed
5. some fluffy cotton like material to absorb excess epoxy
-------------
Vaccum Bagging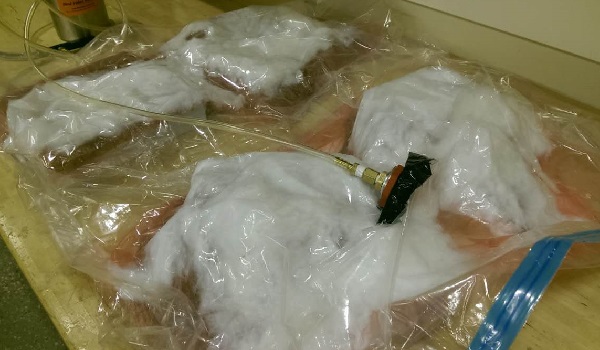 In order to have a smooth surface, I put my mold into a vaccum bag.
-------------
Final Product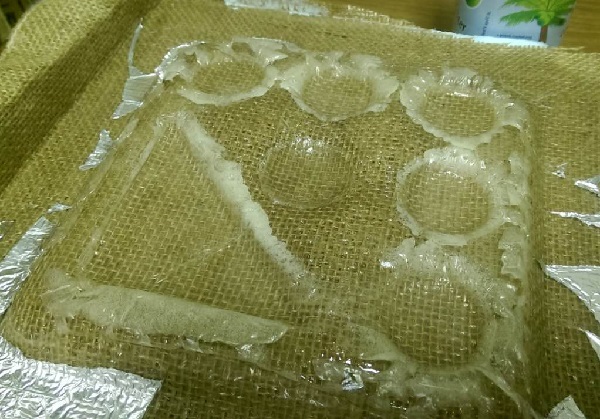 The final product does not come out as I expected. There is too much epoxy
that traped at the dimple like holes.
-------------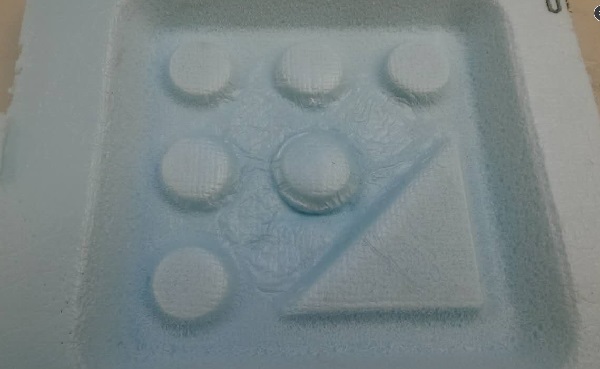 The foam mold is not stiff enough, it deformed under vaccum pressure.
-------------
-------------
-------------
-------------