We experimented in making composites this week. My concept was to make a verion of a component I've been working on in studio. The component is a foldable felt piece composed of a rigid material (so far, it has been chip board) laminated between two pieces of felt. By leaving a small gap between the rigid elements, the crease lines remain flexible, allowing it to fold. So, my ambition with the composite was to use the epoxy resin to harden the majority of a surface, but leave crease lines on the linen untouched so that those lines could remain flexible.
RESULTS:
I'm not entirely happy with any of the results, but they were definitely interesting experiments!
MASKING TAPE: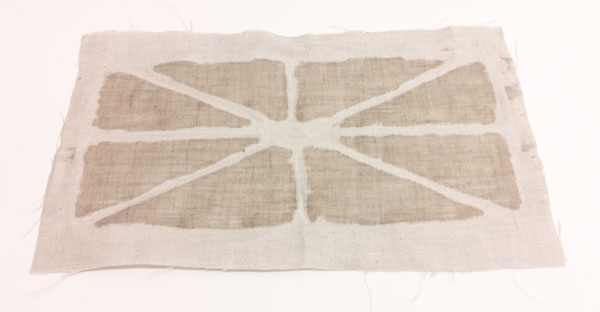 '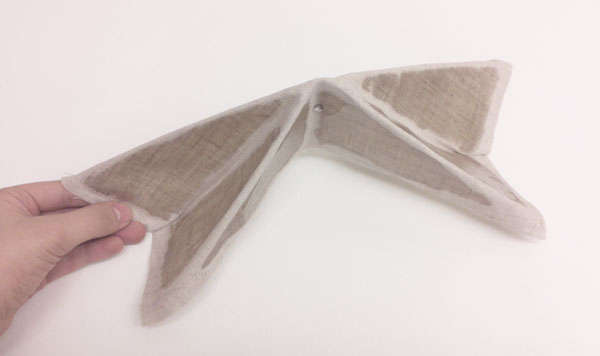 LASER CUT POST COMPOSITE CREATION: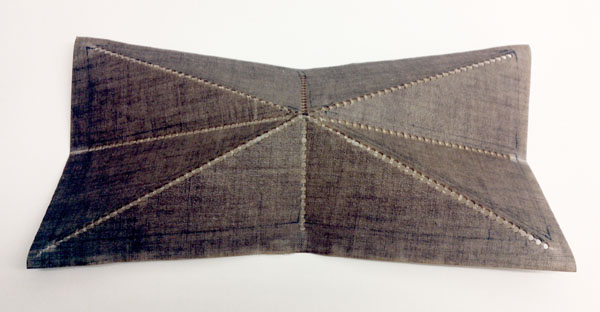 LASER CUT MASK: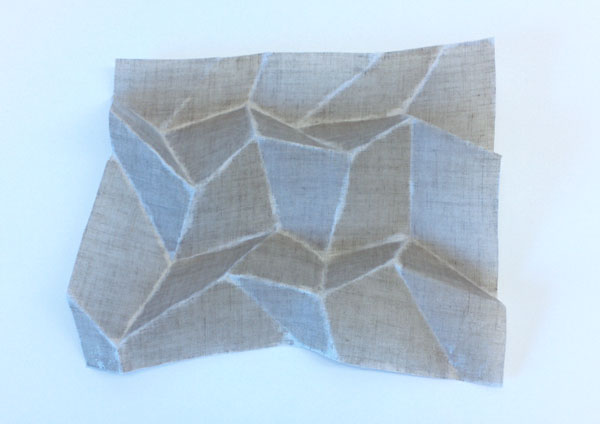 ISSUES: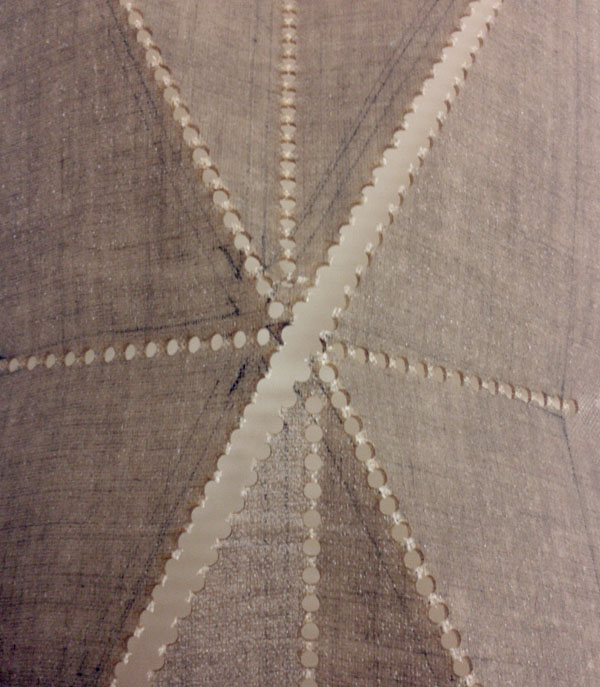 Clearly, the laser cutting (post composite creation) was unsuccessful becuase the material was too brittle and broke. The masking experiments were successful to a certain degree, but the bleeding edge is an issue I'm not sure how to solve. I also don't know how to lay up more than one layer with this technique, so the rigid faces are still fairly flexible.
PROCESS:
I didn't capture too many action shots since the process was sort of fast and pretty messy, but here is a basic outline of the process...
1. LASER CUT A TEMPLATE (IN A MATERIAL THAT THE RESIN WON'T ADHERE TO, LIKE MYLAR):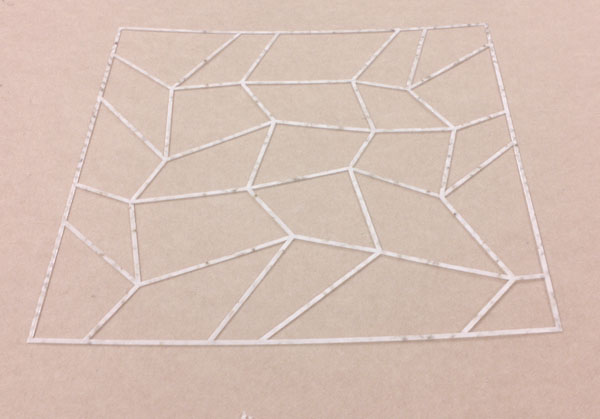 2. USE A LIGHT COAT OF SPRAY ADHESIVE TO TEMPORARILY ADHERE THE TEMPLATE TO THE LINEN: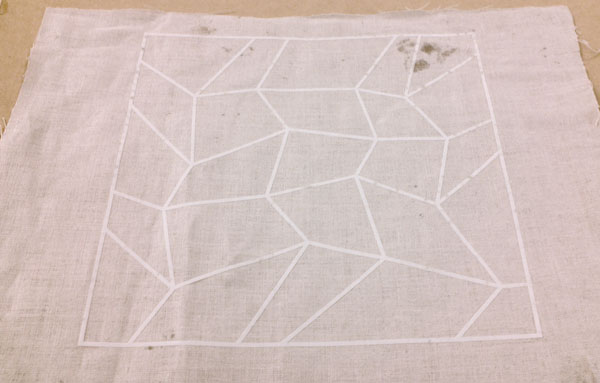 3. USE A FINE BRUSH TO CAREFULLY PAINT ON THE EPOXY RESIN: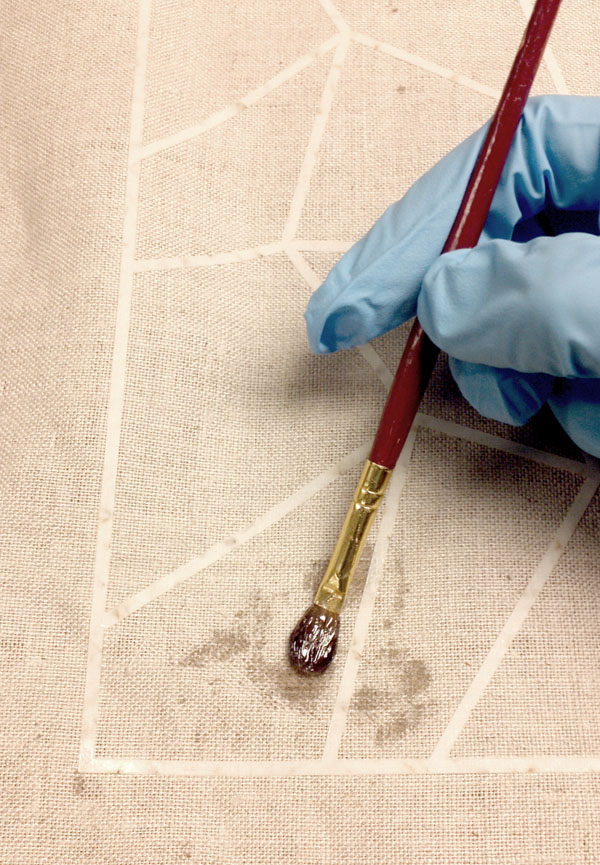 4. RESULT: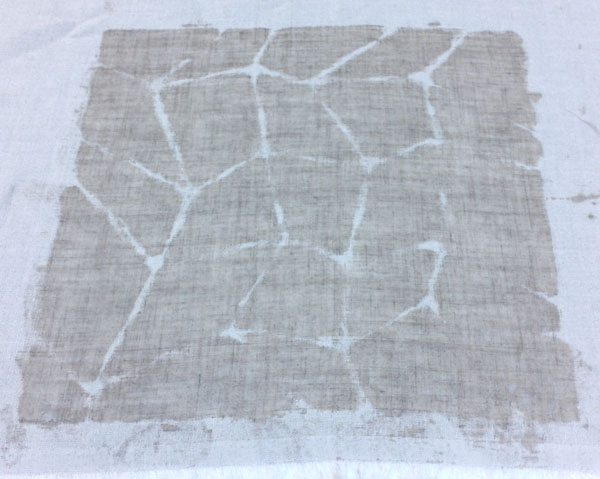 5. FOLDED PIECE: