Anechoic chambers are pretty cool...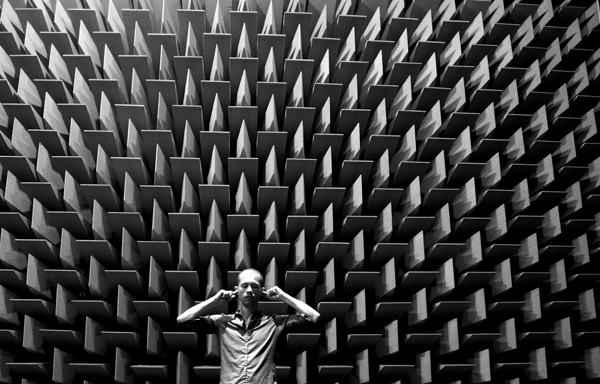 For this assignment, I decided to make a series of these pyramidal shapes from folded paper and then cover them in felt. I used a system of dashed lines and tabs for the paper and a pleating technique for the felt. The end result is a spikey, yet soft bracelet!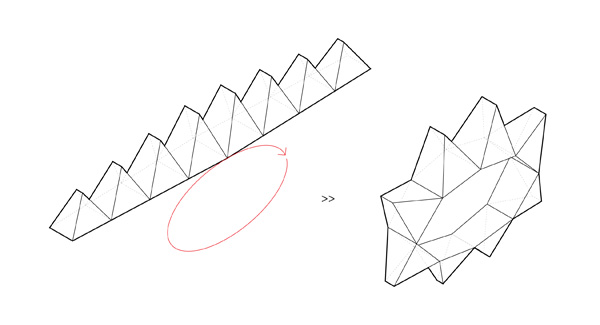 I modeled my basic design for the form of the spikes in Rhino and then unrolled the geometry. I arranged the faces such that the entire thing could be cut as a single element, meaning the majority of the edges would be fold lines. For the paper, I needed a system of tabs to bring together the open edges (but not ALL the open edges). Two of the long edges needed to remain open to allow for the felt to be tucked in. At first, I left these long edges as if they would meet at the same edge, but in testing, I realized that the thickness of the felt was too great and had to adjust those edges to allow for the felt to fit more precisely. The tab system is simply a set of semi-circles with slots open towards each other. This locks the position of the paper and essentially seams the two eges together. Next, for the felt, I needed a way to attach the felt to the paper without adhesive, so I devised a way of tucking it into the open edges of the folded paper. I had to extend that open edge from both sides on the felt cut pattern so that the extra material would tuck into the cavity of the paper and create a clean "seam".
PAPER:

FELT: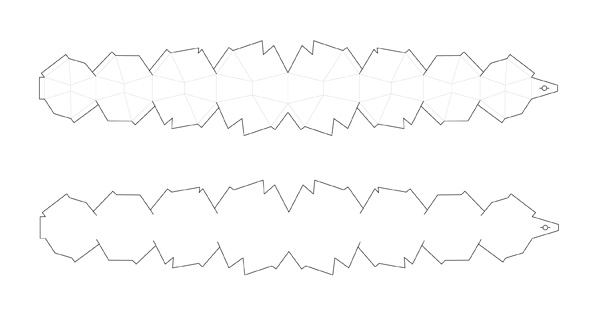 LASER CUT:

FOLDED PAPER TESTING 1: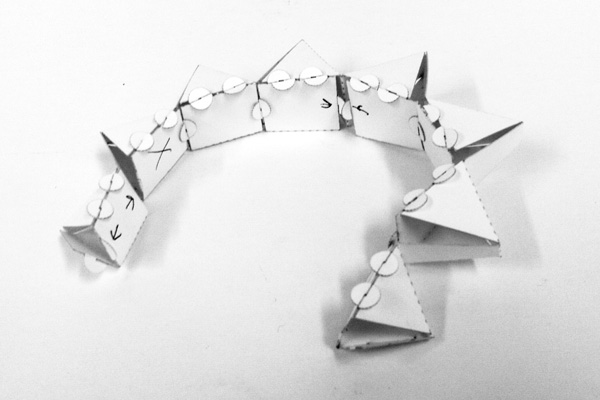 FOLDED PAPER TESTING 2: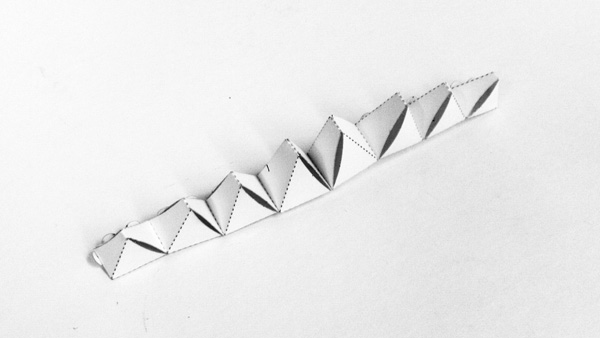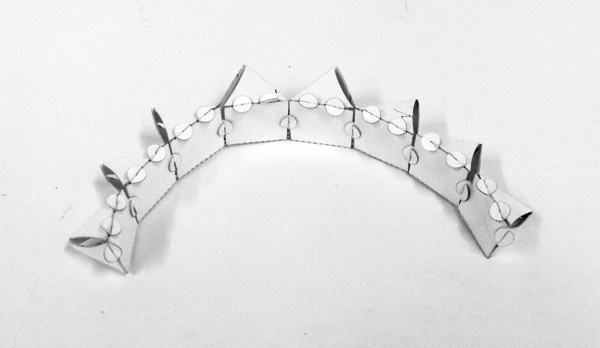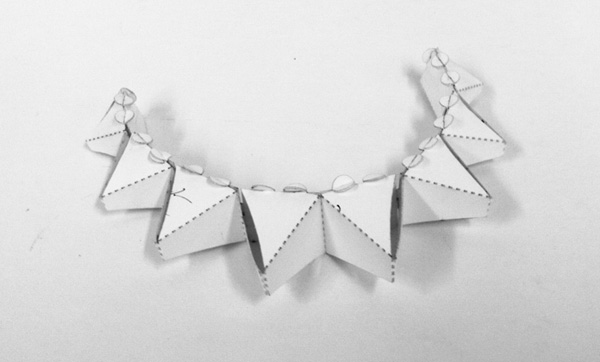 TUCKING IN THE FELT: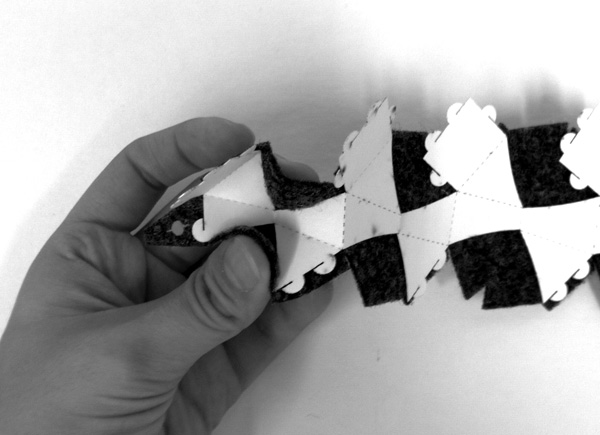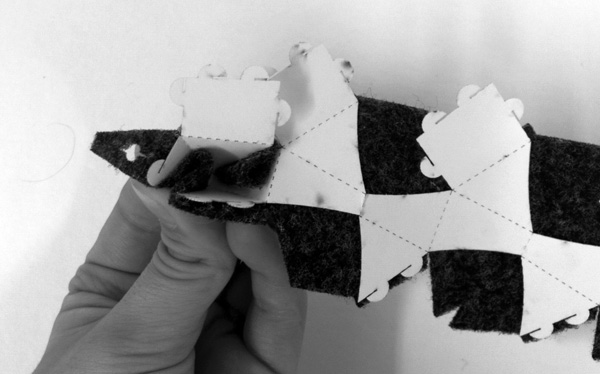 SO SPIKEY SO SOFT: