ASSIGNMENT
This week's assignment was to make something big. I recently moved into an apartment in Central and needed to add more seating to our dining room table, so I decided to build a dining room bench.
SURFACE MILLING
My original idea was to surface the bench seat to make it more comfortable (think bus seats). I modeled the seat using SolidWorks and lofted cuts. I then made a scale model to cut during our first session with the ShopBot.


Seat Model and Surfacing Test Cut
I exported the SolidWorks part as a STL file and imported it into PartWorks 3D. I needed to change the orientation of the model to "back" so that it the z access was on the right plane (see image below). Also, the thickness of the part was incorrect, so I set this to 0.75 inches.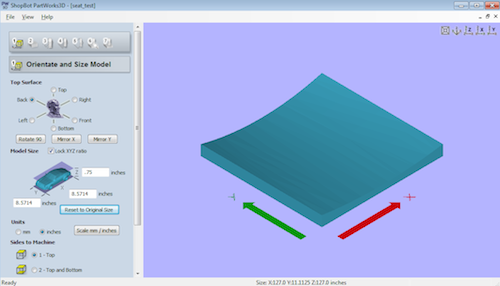 Set orientation to "back"
I used a 1/2" ballnose endmill with a spindle speed of 12000 rpm, a feed rate of 120 in/min, and a plunge rate of 30 in/min. The stepover was set to 25%. We ended up just doing a finishing toolpath with a pass depth of 0.25". For the cut out path, we set "material to leave" to -0.1.

Surface Milling
DESIGNING THE BENCH
I had trouble settling in on an idea for the bench and tried modeling a lot of different ideas. Generally, I wanted to gain more experience with surfacing in SolidWorks and ended up learning a lot about designing multi-body parts (thanks to some help from Yoav)!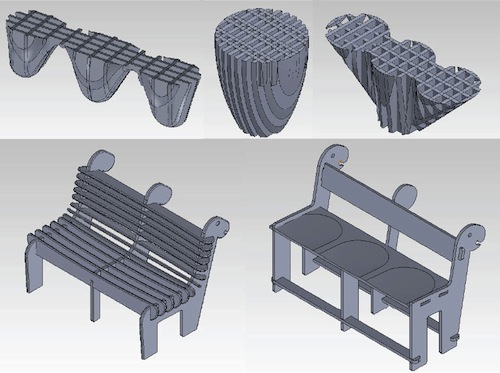 Original designs
I decided to try cutting the "dino" bench and did a lot of test cuts before cutting out one of the side panels. But even after the tests, the slots were really oversized, and I found that the bench was a few inches too low.


Test cuts for press-fit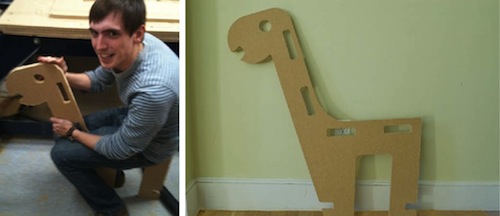 Dino bench side panel
After the failed attempt at making the dino bench, I decided to re-design the bench and came up with a new design: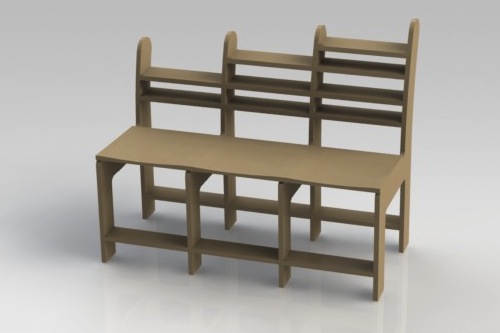 New bench design
Here's how I designed the model in SolidWorks: