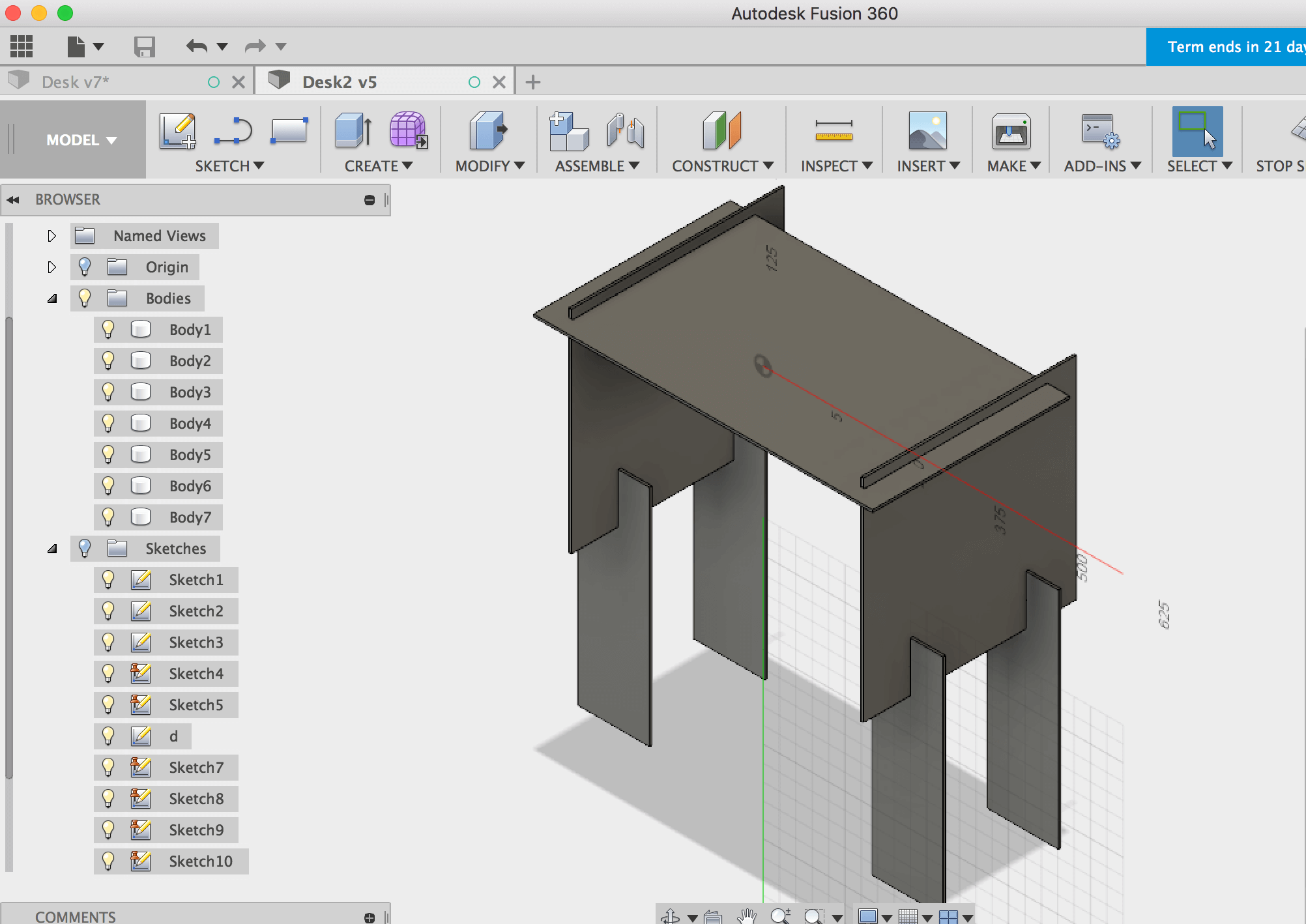 Fusion 360 CAD Modeling
Computer-Aided Design
For week 1, we learned how to use CAD software to model something. I chose to use Fusion 360 because it was free and there was a tutorial on how to make a sundial, taught in the Harvard section. I used the CAD software to model my design for the laser cutting week. I chose to make a standing desk that is meant to be placed on top of your desk in your dorm room. The desk then converts into a floor desk or coffee table by removing the bottom legs.
I started off in Fusion 360 by first defining parameters. I created variables for the height, length, width, and stock size of the cardboard. I set the stock to 3.7mm. Learning a new program, if you have never modeled anything in CAD software, is hard. It took hours and hours to complete my first run of the design. This is what I came up with: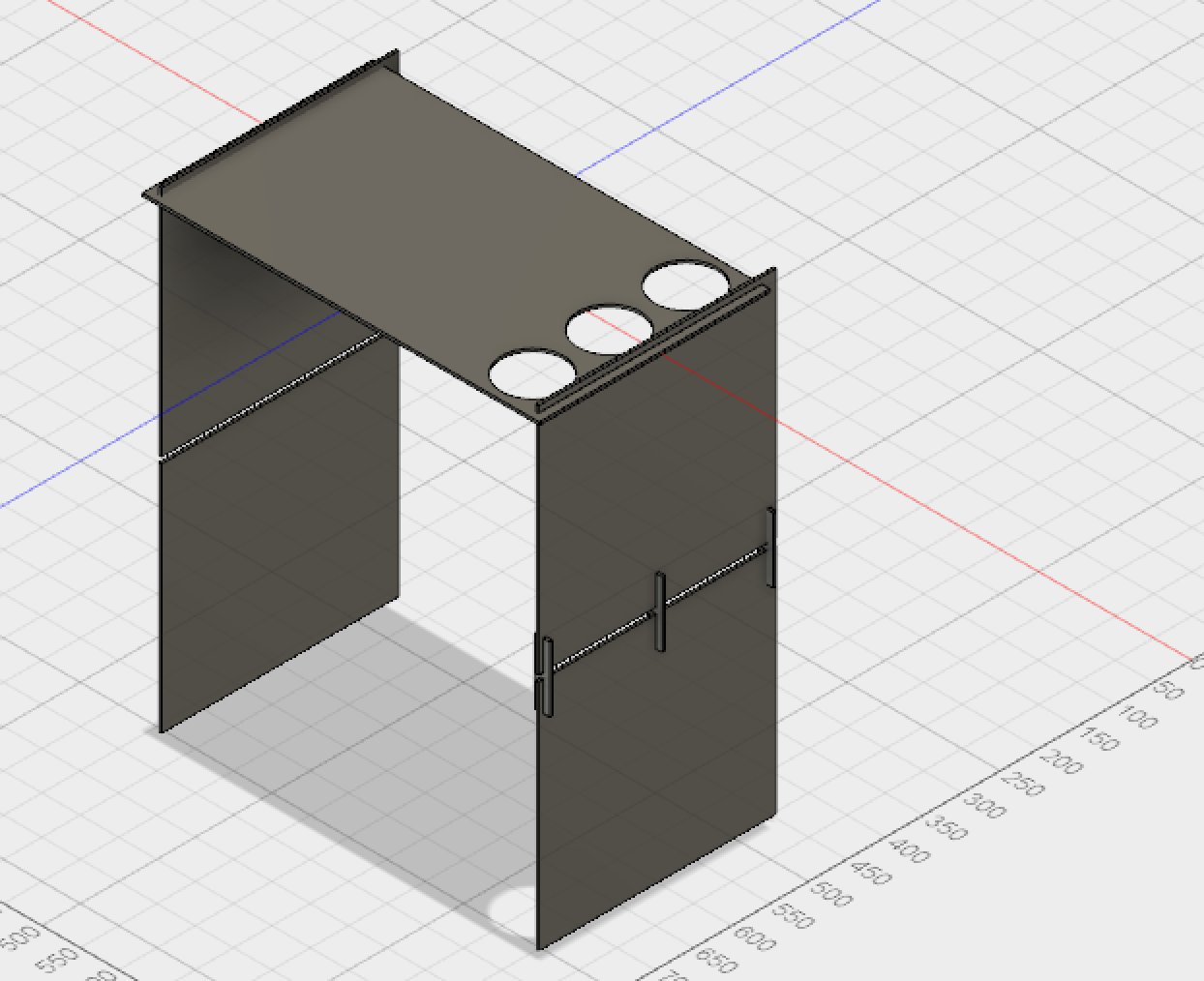 My first model of the desk included 3 connectors on each side that was meant to connect the top leg with the bottom one. Satisifed with my design, I went to go print this. Only after I printed it did I realize that the connectors do not connect into both pieces of cardboard because there is not a large enough "middle zone" in the connectors. This was dummy error by me. Frustrated with trying to make the connectors and the legs longer, I started over with a new design. I was issues with things being over constrained. What I finlly came up with is the design featured above.