Machine Design
For this weeks modular machine build and design, it is a group work. Our group wanted to make a hot glue gun 3d printer.
I was in the "laser cutting team" during the group session, so what we do is basically cut the cardboards and build four modulars.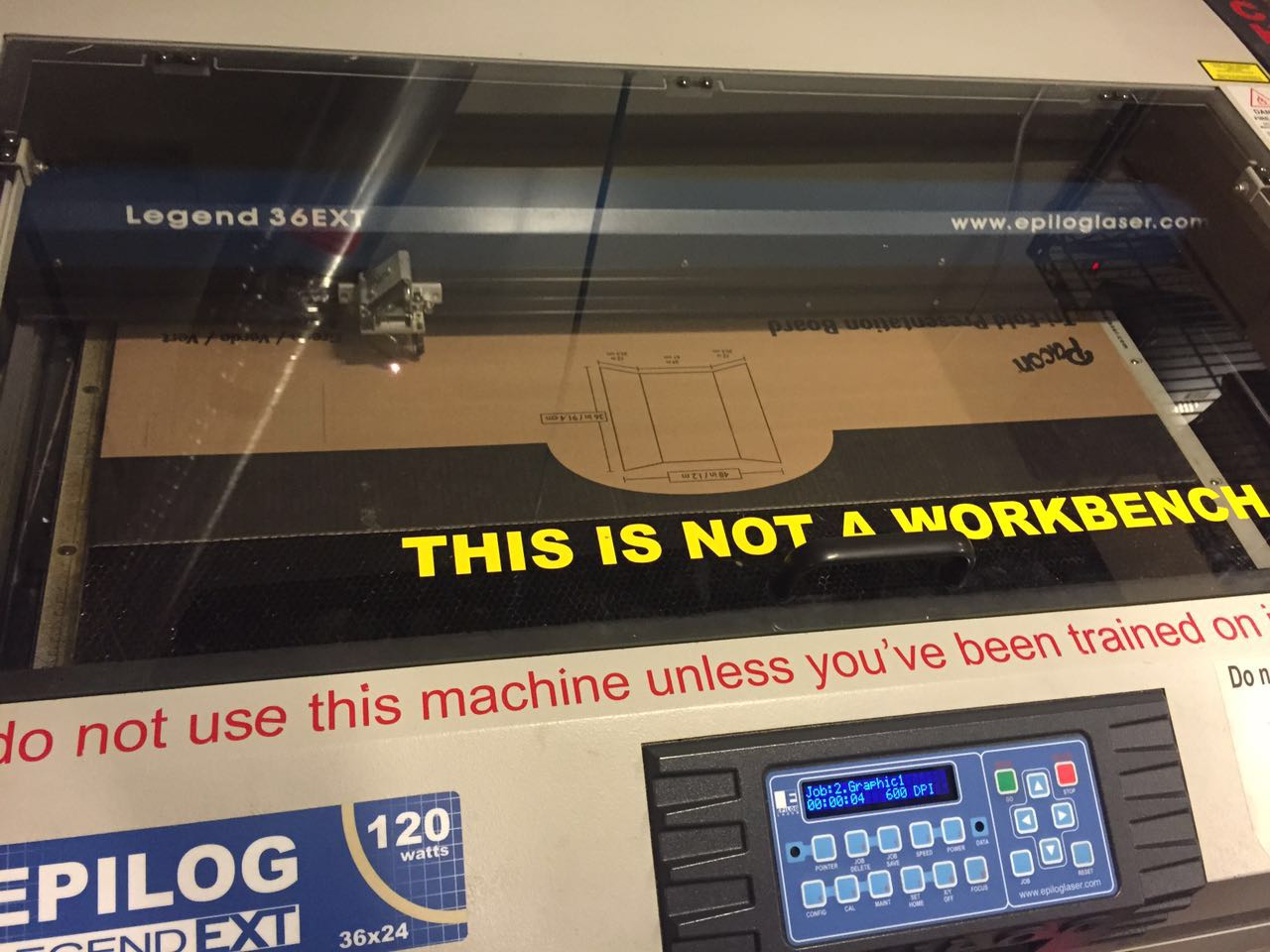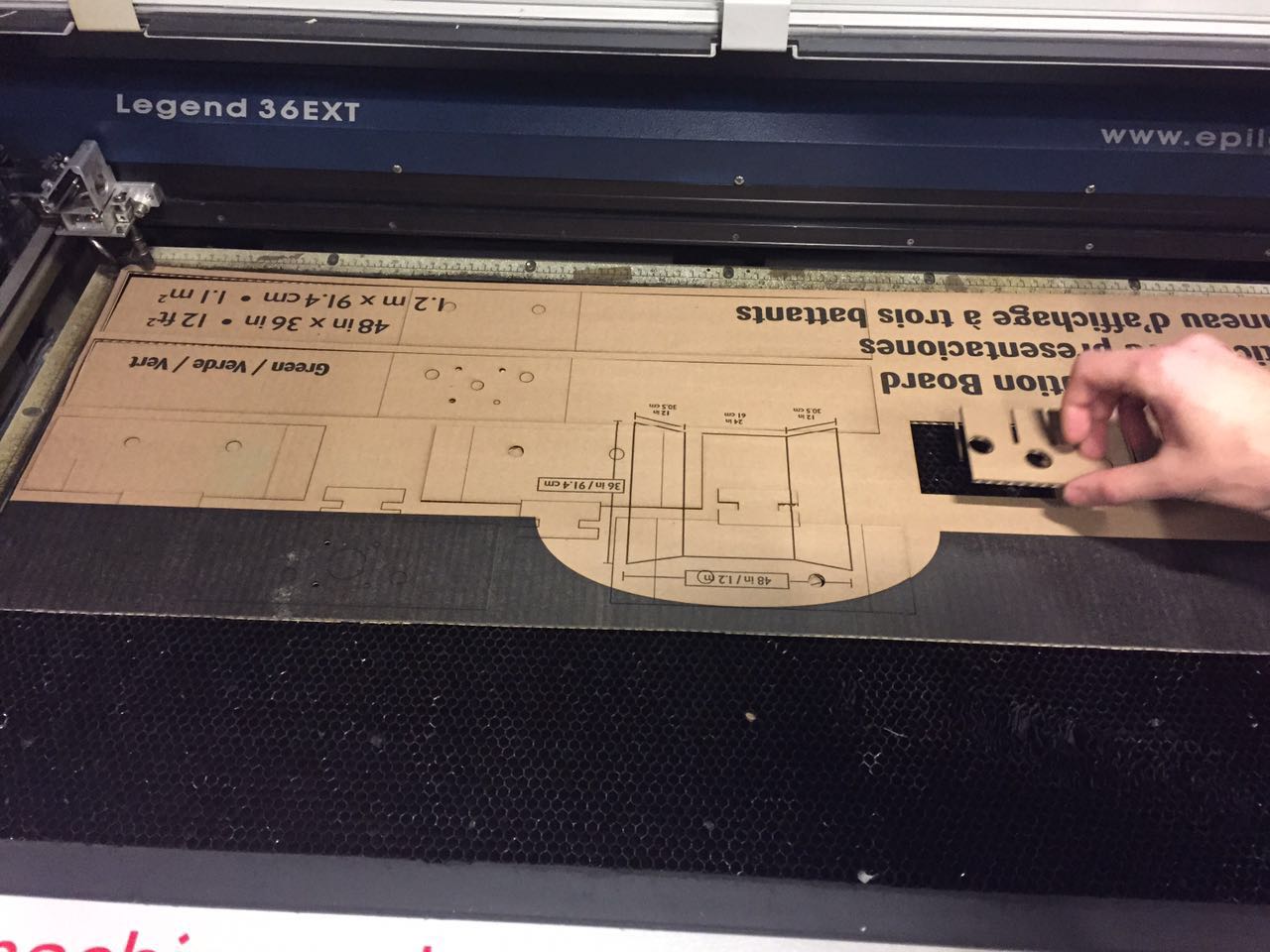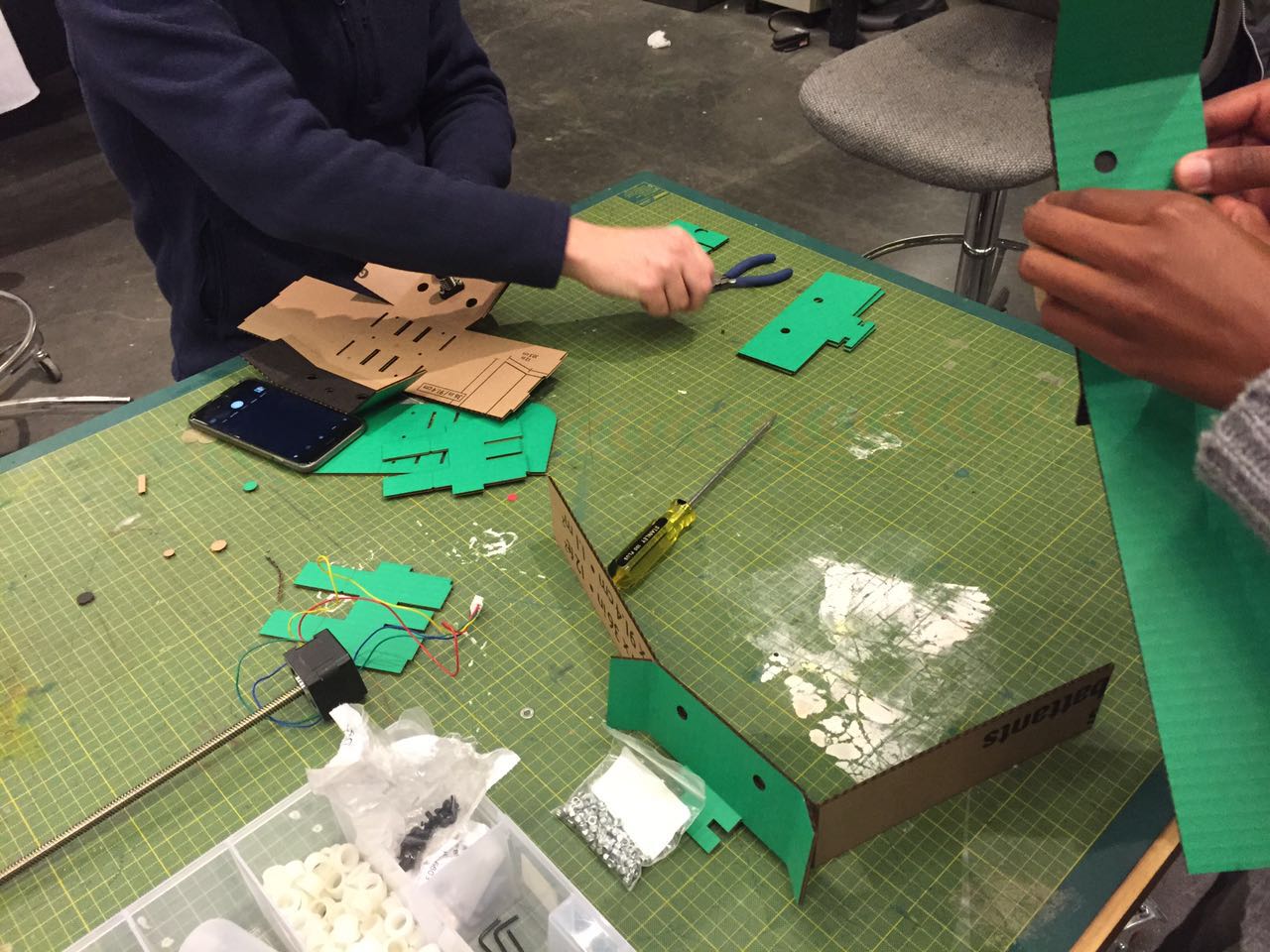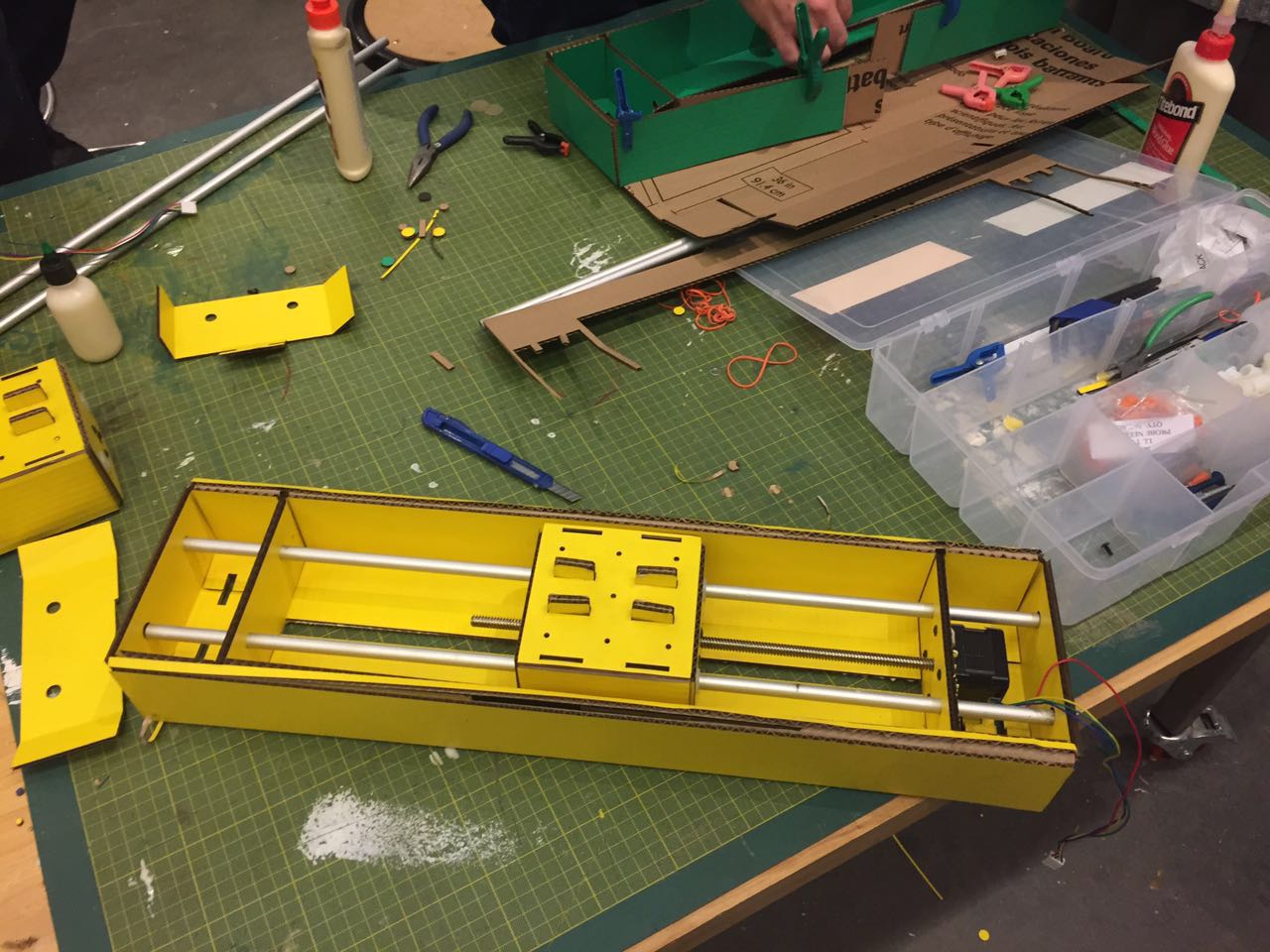 The module seems like a simple piece of cardboard box, only after I cut and assemble every part up had I realized that how well-designed it is.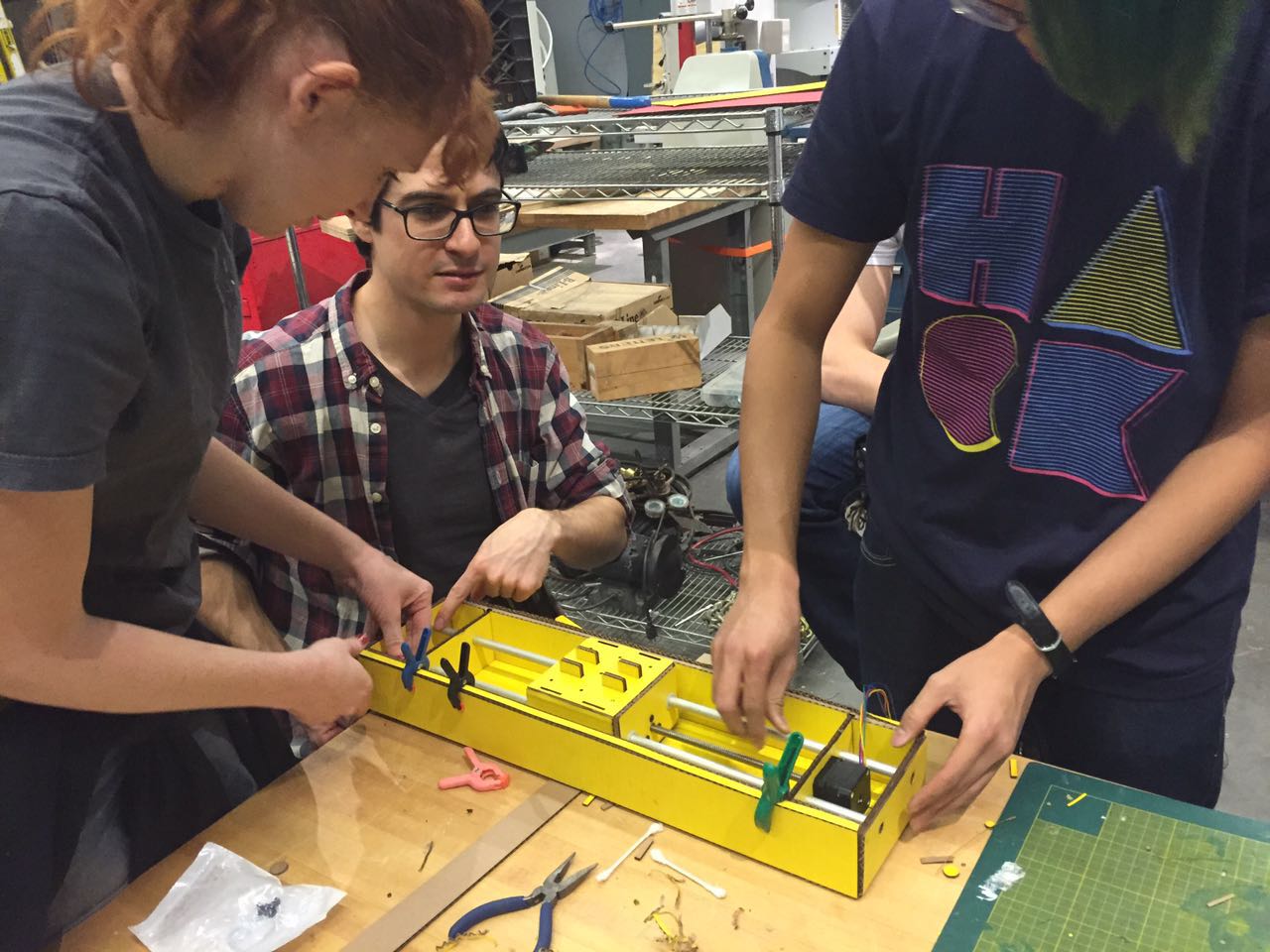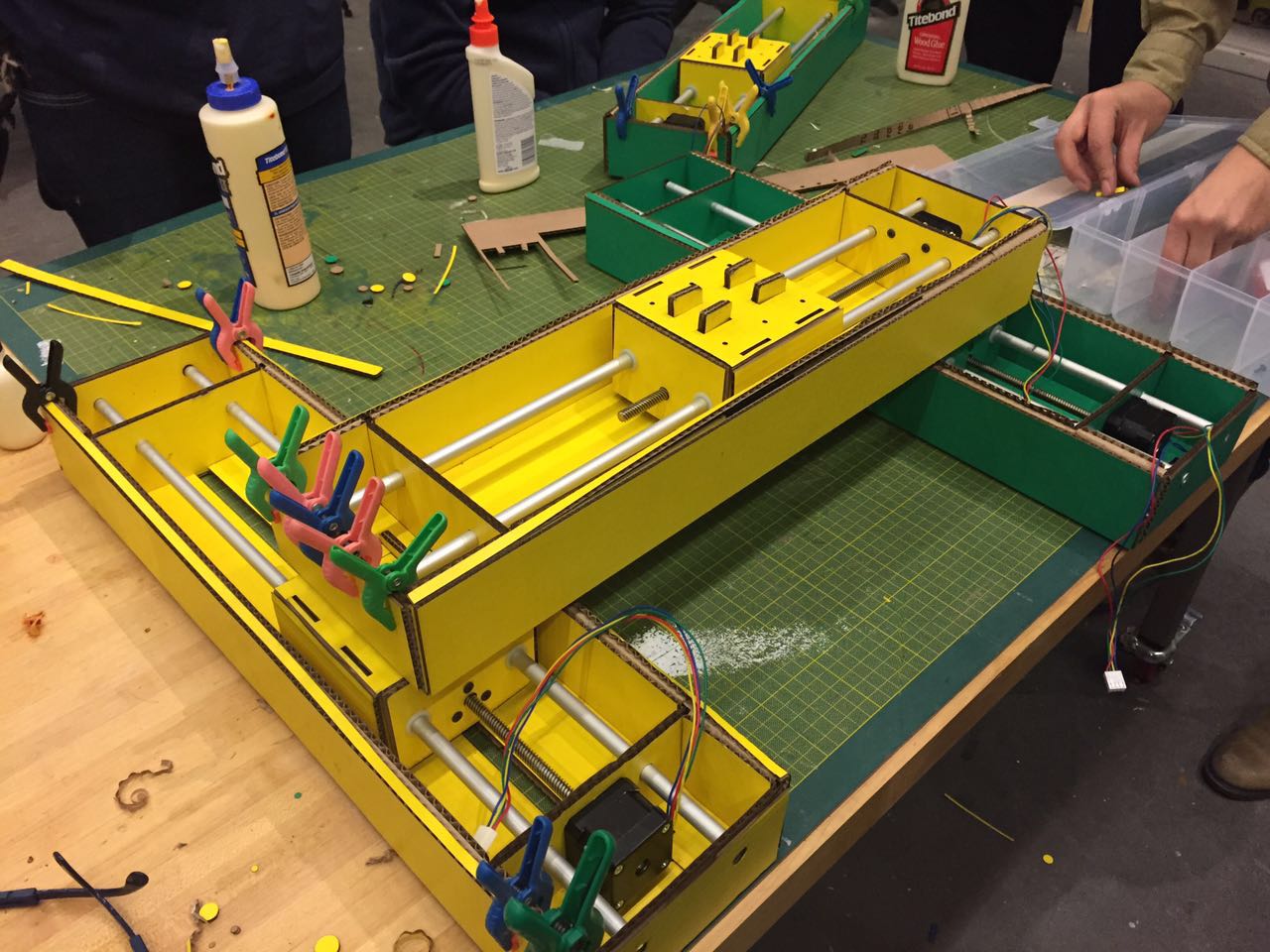 While we are making modules, "electronic" groups are working on making wires, milling boards and testing the software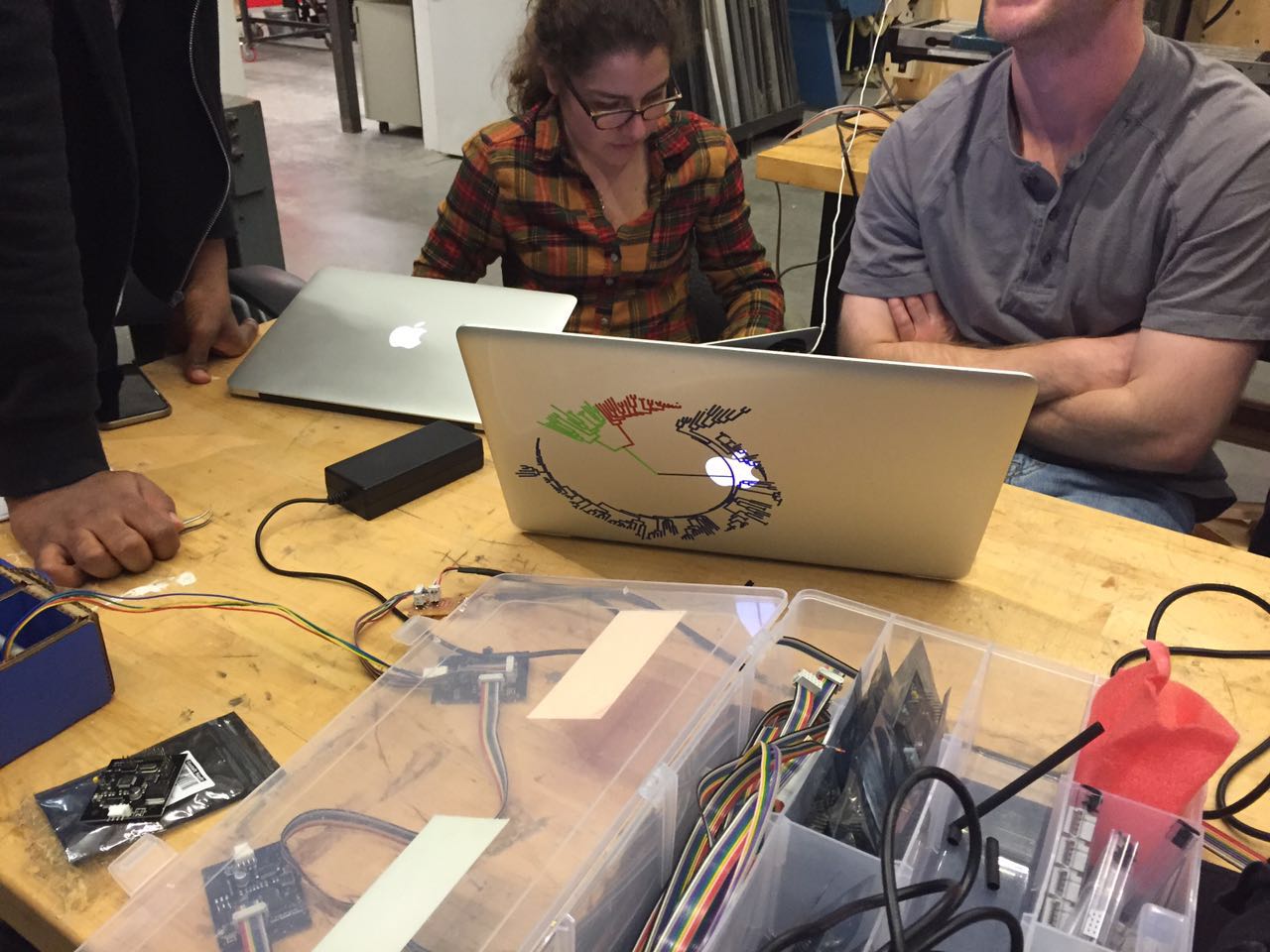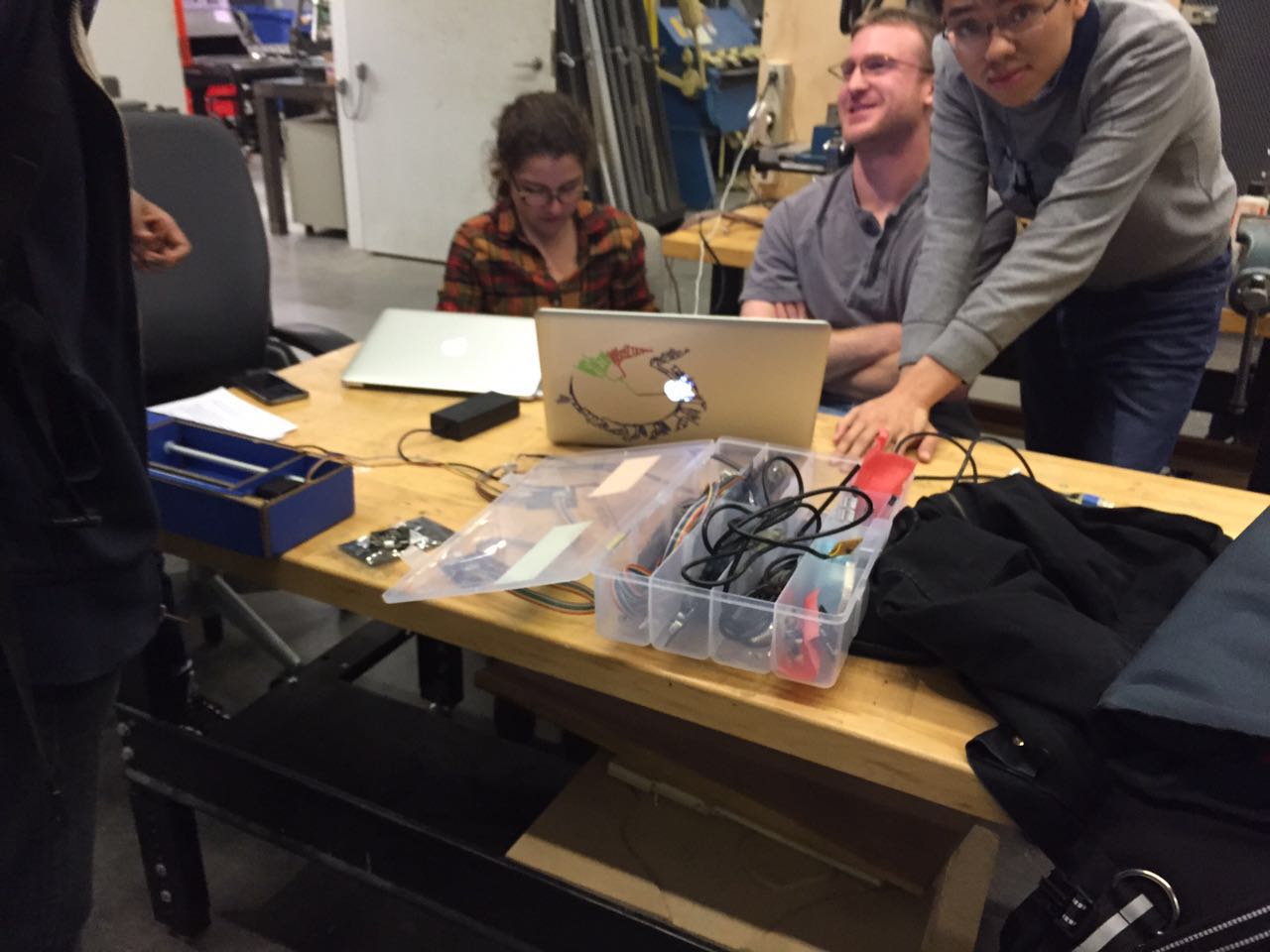 After being dismissed from the session, I did not see the modulars again.
We later found out that someone took it and left in the Harvard shop, so the we were not able to finish it by Wednesday.