HOW TO MAKE (ALMOST) ANYTHING
Lily Gabaree
Parametric Construction
This week we're testing out the vinyl cutter, and creating a press-fit construction kit with parametric design and the laser cutter.

Parametric Design
For my construction kit, I decided to make a reconfigurable lamp, as we really need a working one for my house's living room, preferably one that takes up minimal floor space. I bought a pendant-style bulb+cord to incorporate in the design.
I decided to continue working with Fusion 360, this time incorporating parameter functions, so that I can adjust the material thickness ("stock" parameter) in my model automatically.

I wanted to keep it simple to start off, so I'm making a design that just involves a central circular base/top piece (somewhatlike a gear, with notches), and then curved side elements that connect the two. I took measurements to ensure that the whole "cage" could fit around the bulb, even if the side elements were concave (as opposed to the pictured spherical model).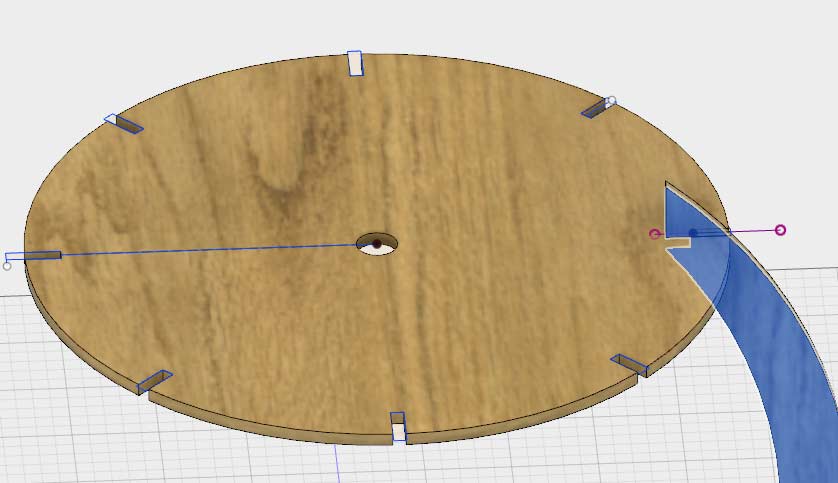 Here's my finished rendering of the lamp (using 4 mm wood). I really like Fusion 360's rendering environment.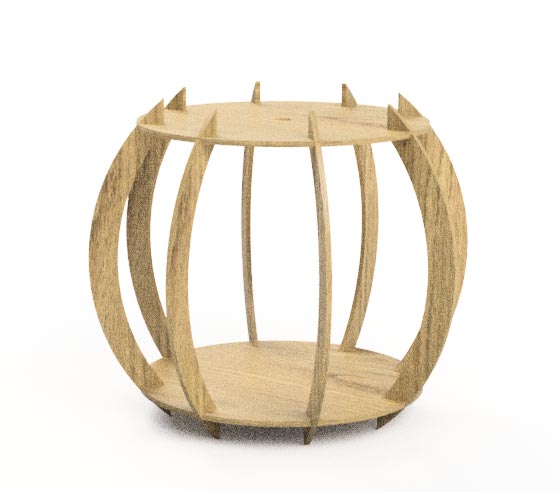 Laser Cutting
Finally, I created new sketches from each of the relevant faces, and exported them as .dxf files into Adobe Illustrator to prepare them for printing. Before cutting, I did a brief test cut to ensure that I had an accurate sense of the kerf for cardboard - given its malleability, a fairly large kerf adjustment (.09) was necessary.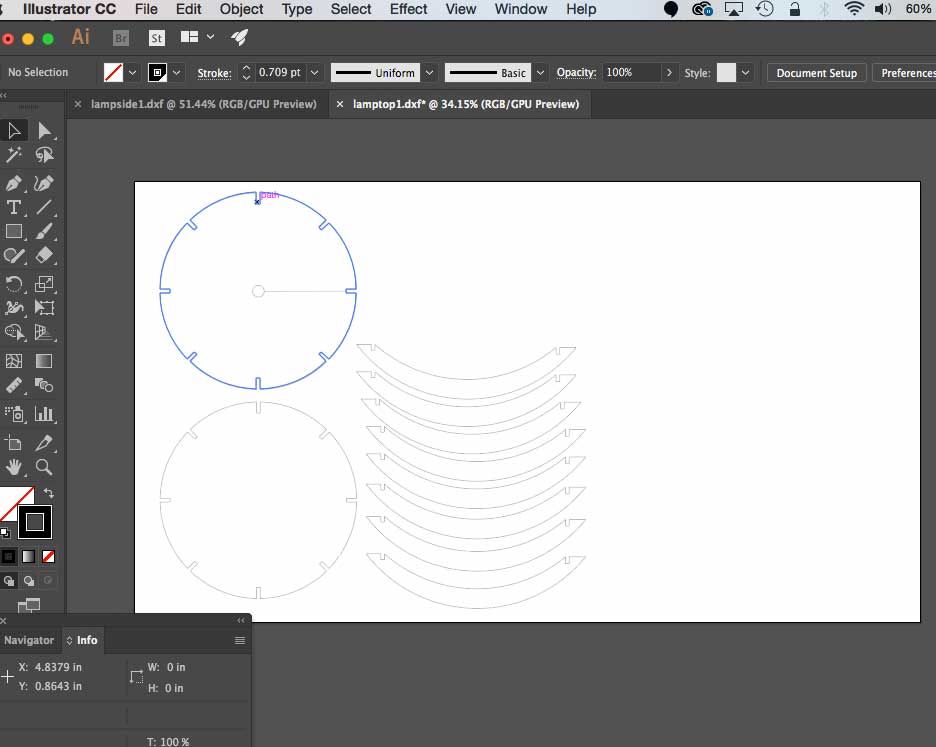 Here's the assembled finished product! I've been experimenting with different directions for the side elements, in addition to having it as a desk lamp or hanging lamp, or even trying to give it an alien-style stand.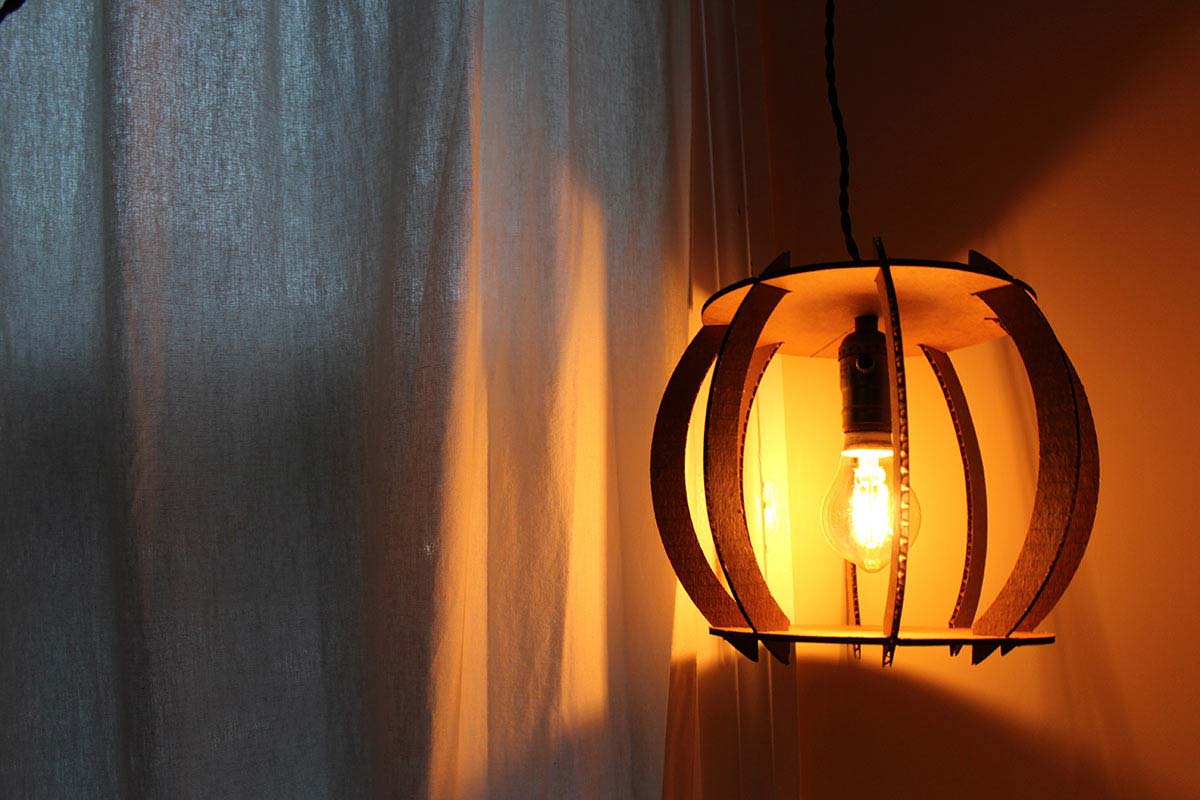 But the cardboard couldn't handle the weight of the whole thing, and the lamp toppled. Next time, I'll experiment with plywood, and having more side elements to better shield the bulb.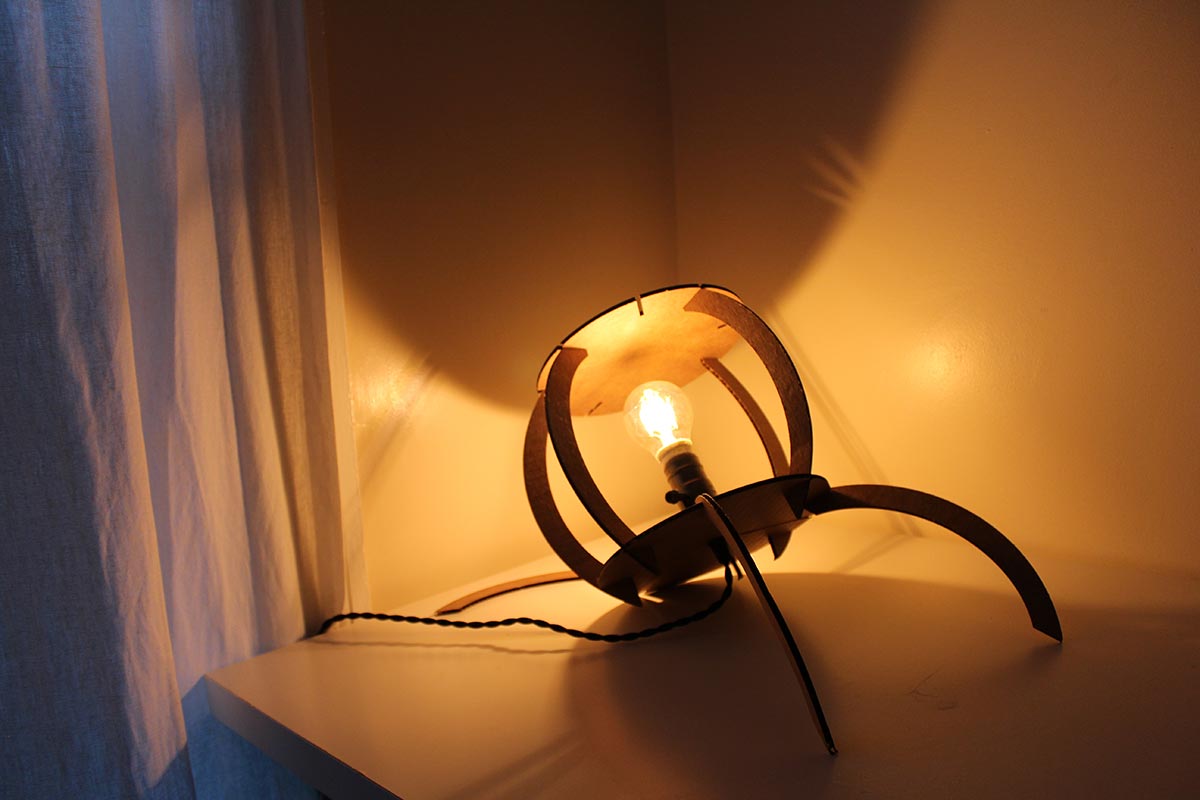 Vinyl Cutter
I was curious to see how the vinyl cutter handled fine detail, so I decided to cut out two measures from a piano piece. The trickiest part was transferring the design without losing some of the tiny elements - there were tweezers involved. I'm hoping to experiment with vinyl cutting other materials soon.