Week 5: Electronics Production... but really, week 5 is HMAA 2020 cohort vs. the Clank
Group Assignment: Characterize the design rules for your PCB production process
Group assignment page
---
Clank Phase 1: Assemble!
What a week! Following the assembly videos, I was able to put Clank together with minimal hiccups. I stripped a couple screws, but, for the most part, things went pretty well throughout the assembly phase.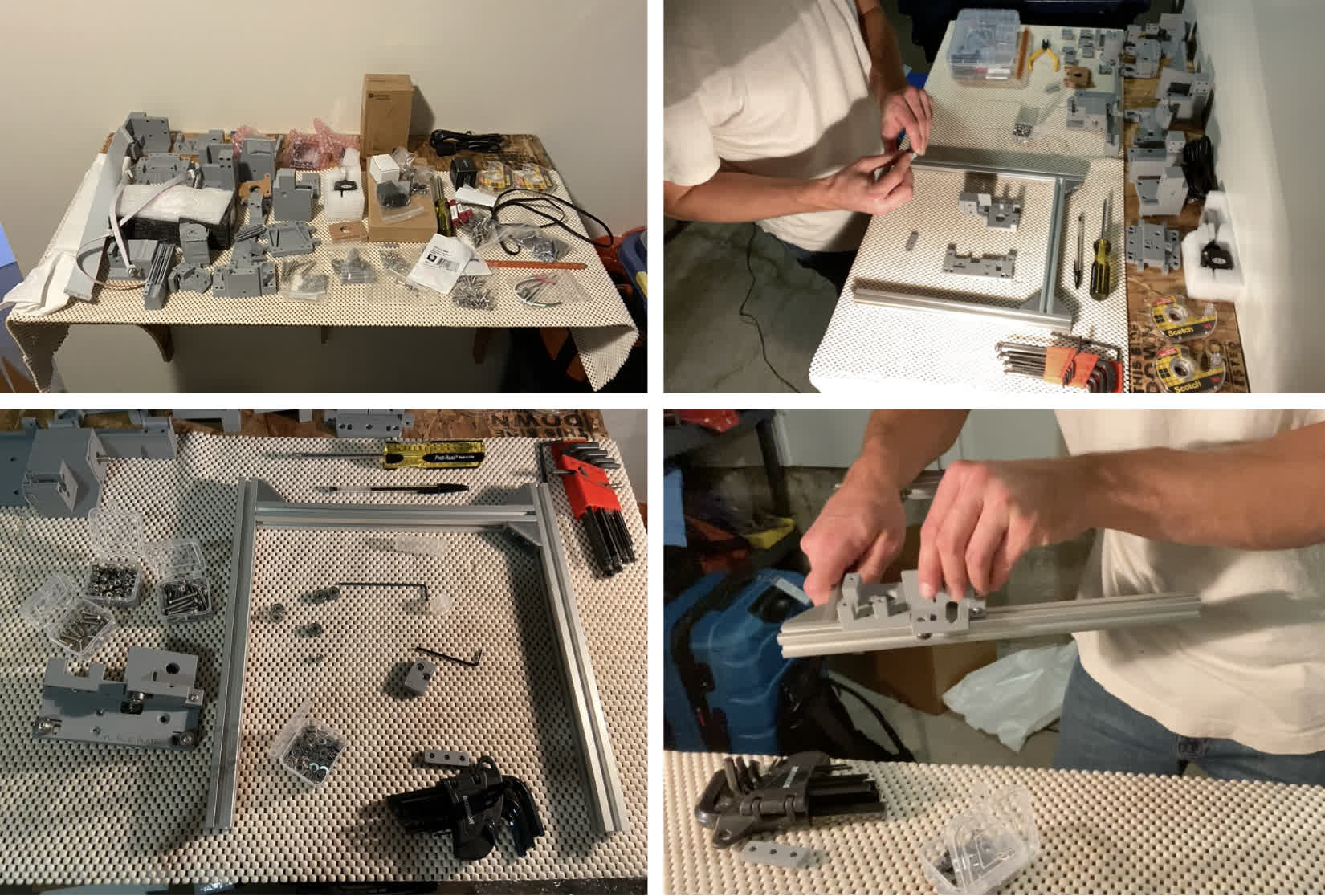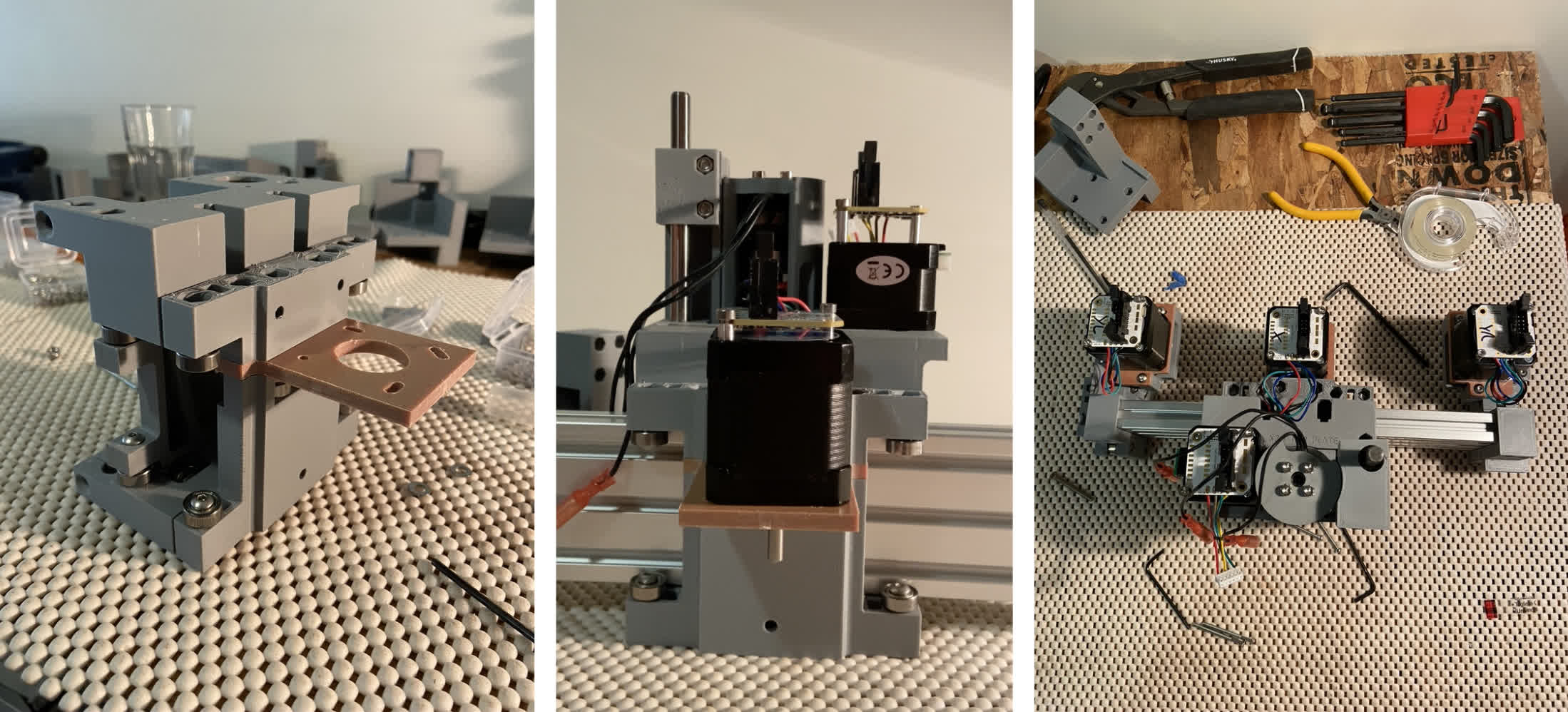 ---
Clank Phase 2: Bring it Online!
My experience operating Clank for the first time was a little rougher than the assembly process. Such is life...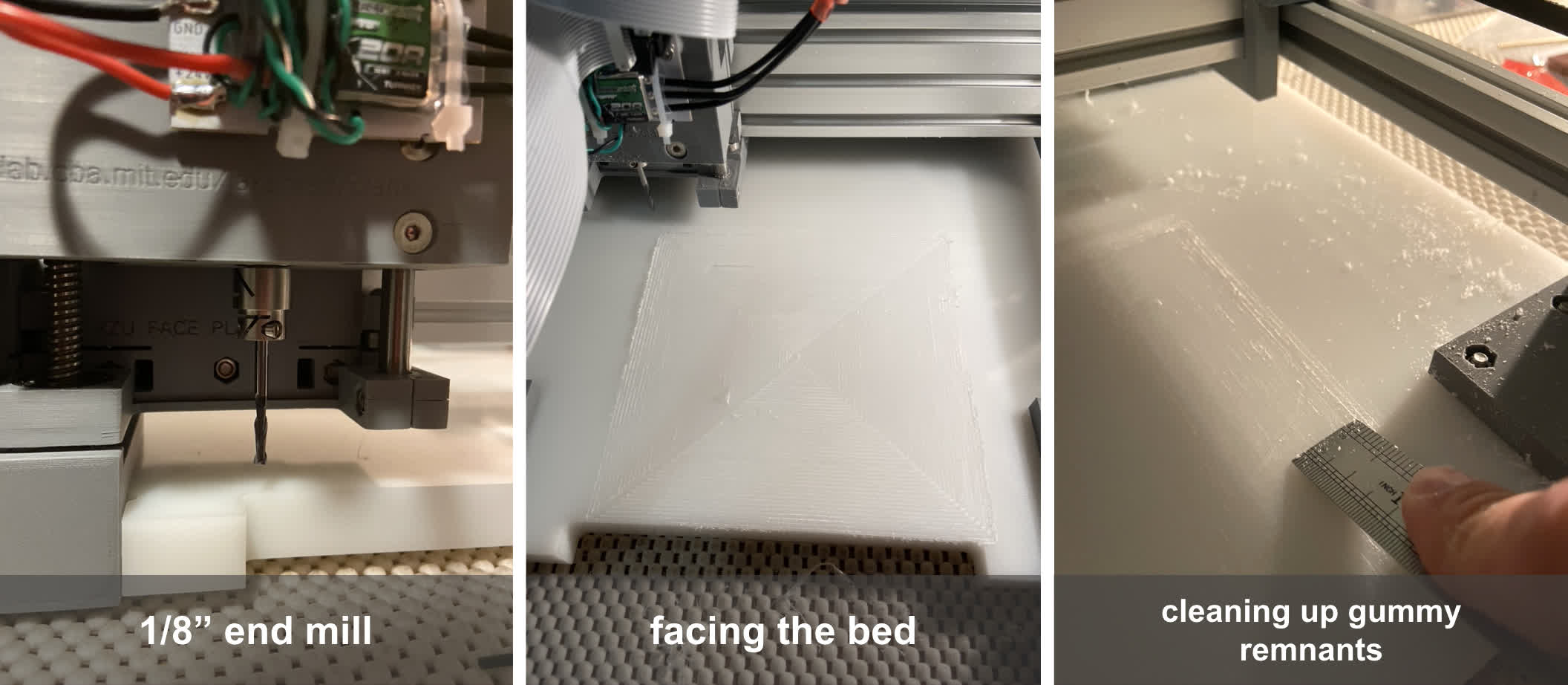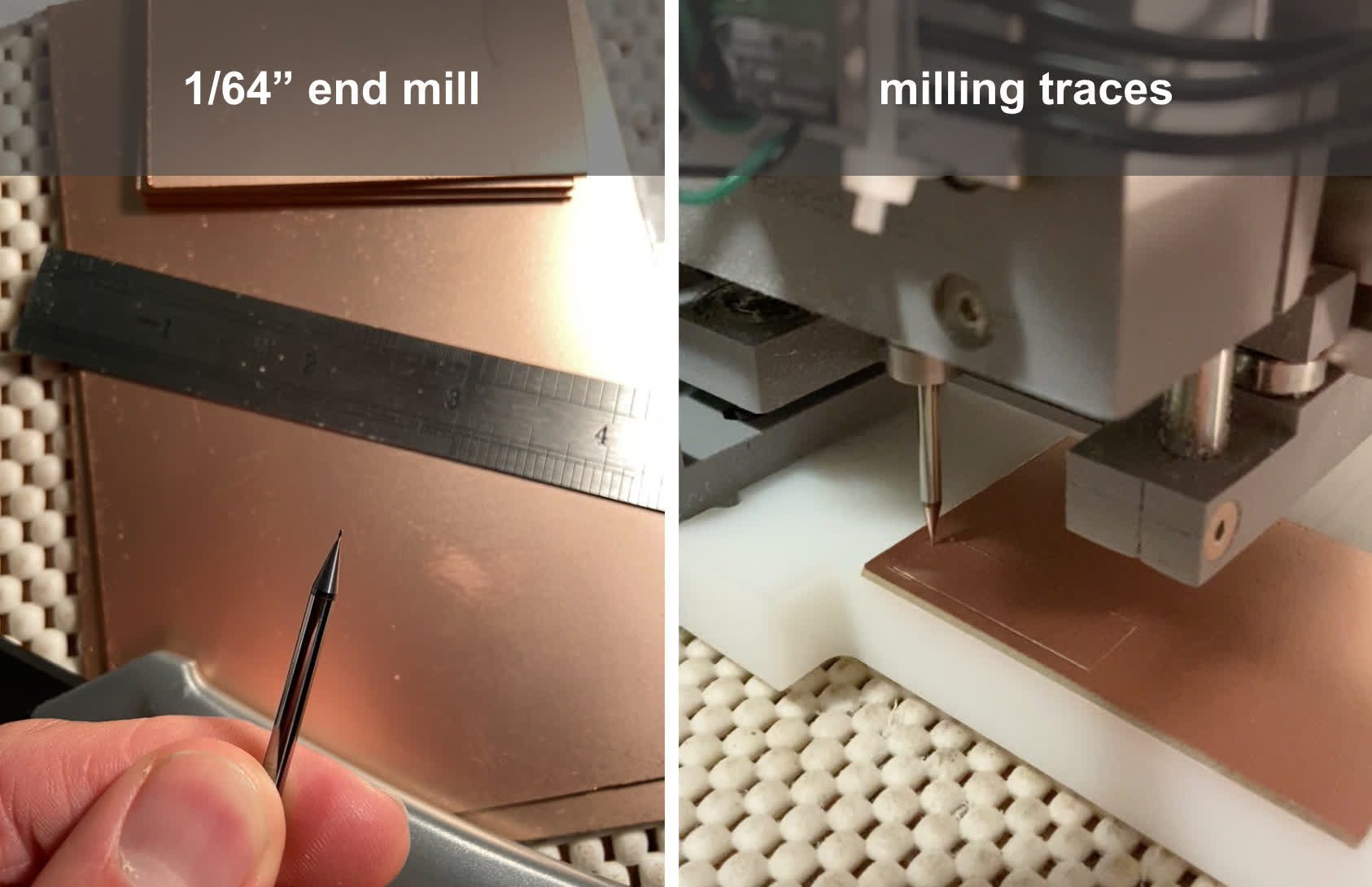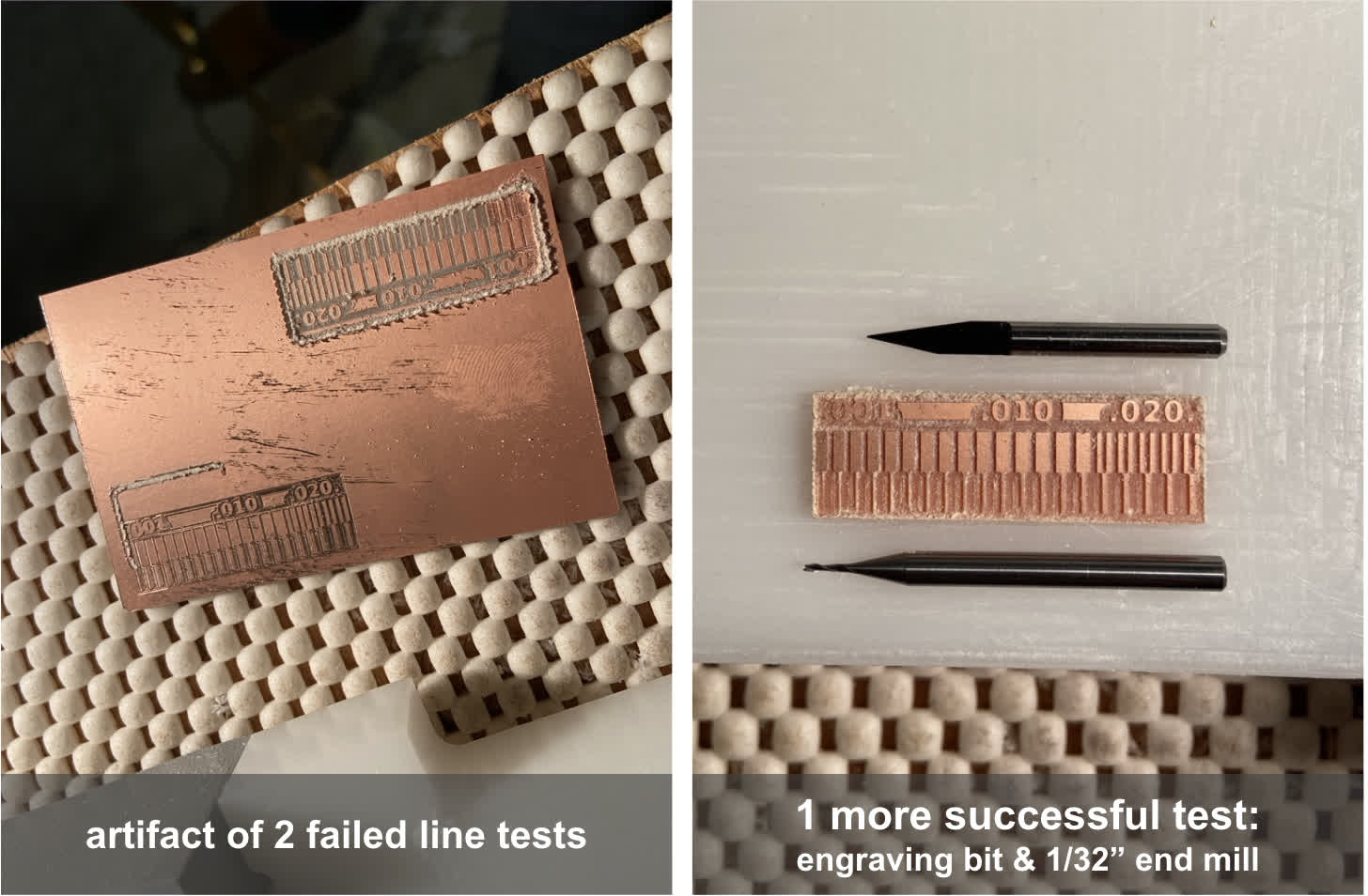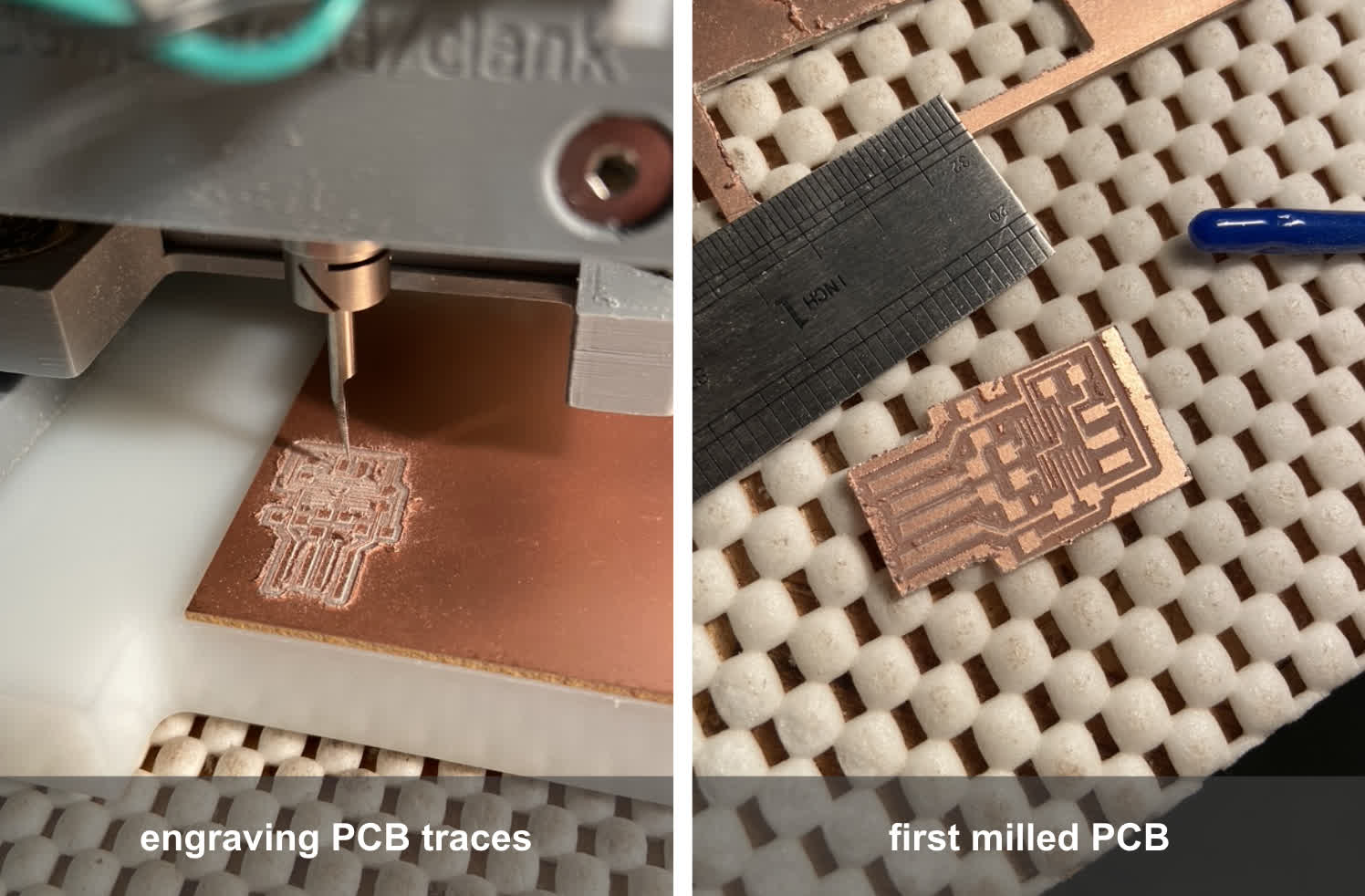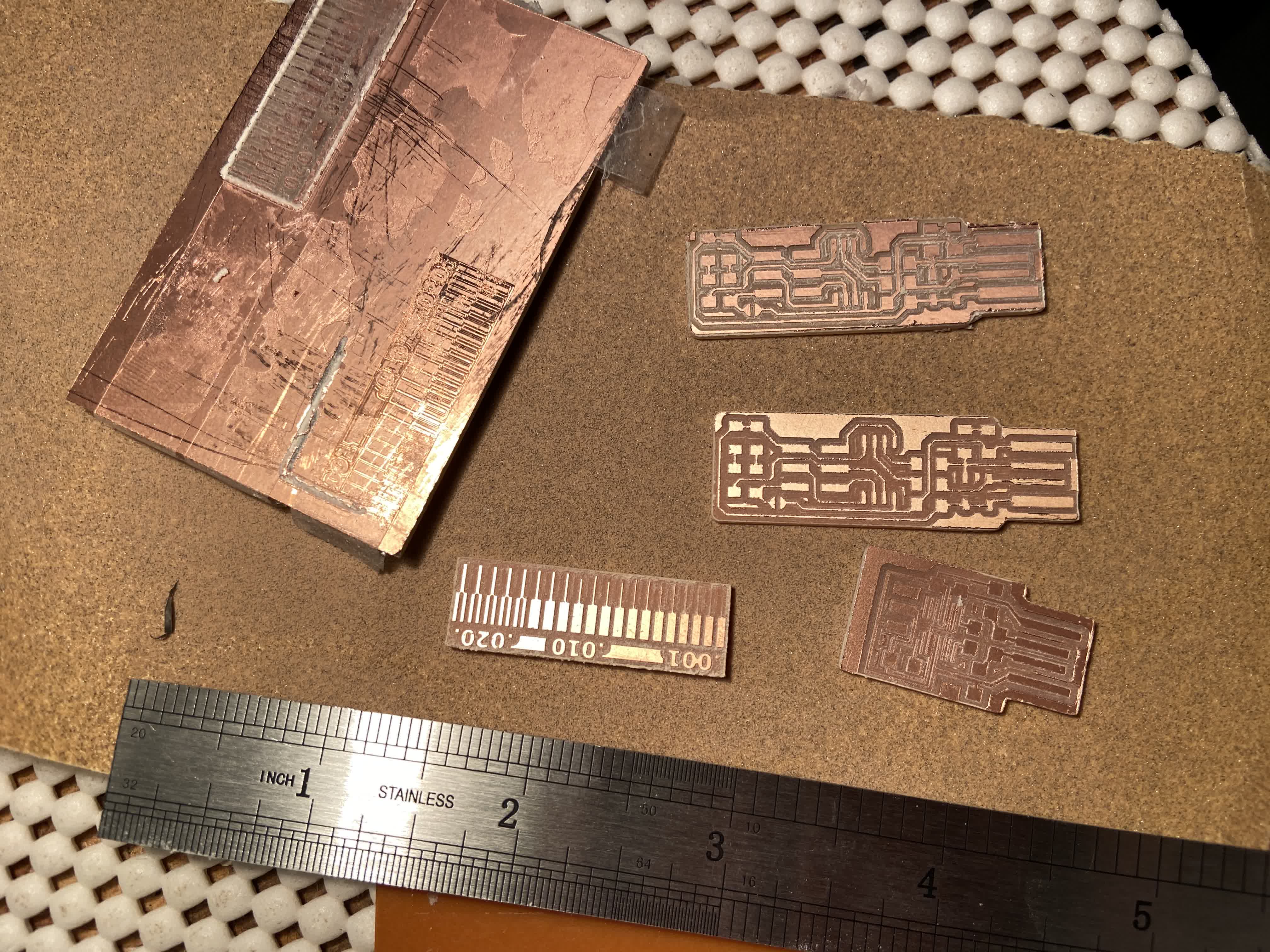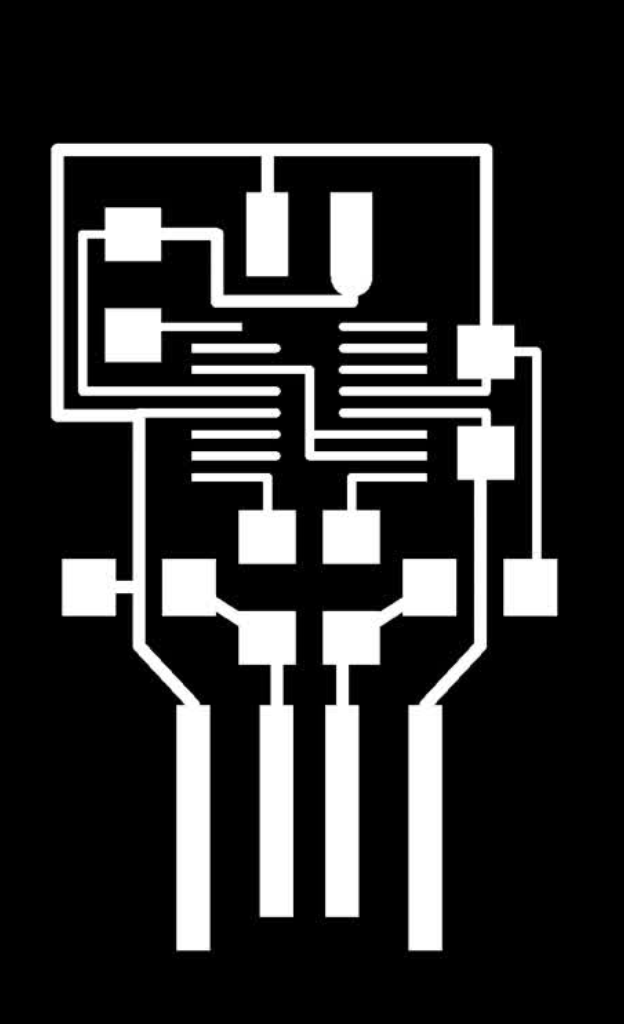 ---
Phase 3: Stuff some boards
To keep this thing moving forward, it's time to stumble my way through some soldering.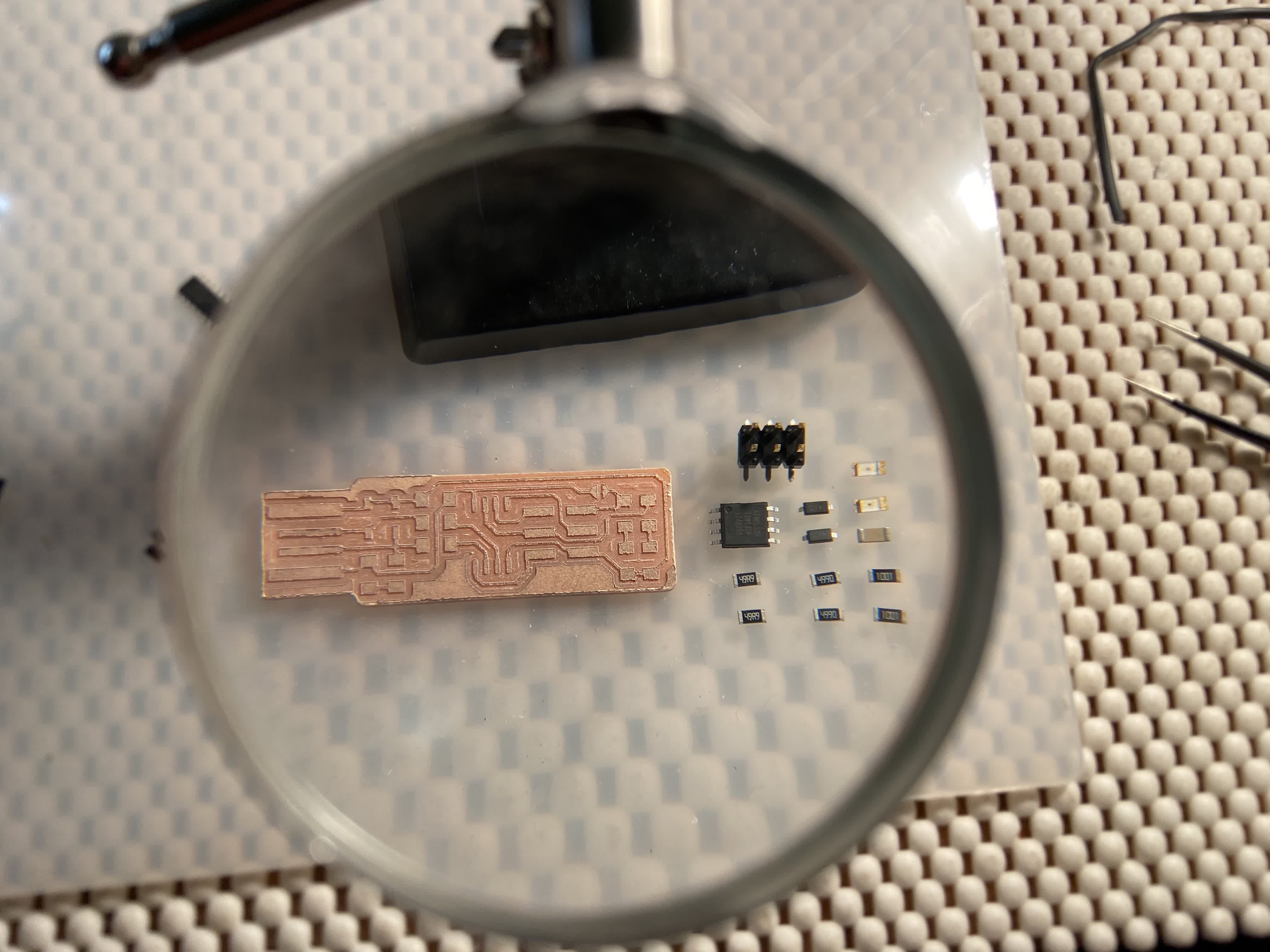 1. 1x ATtiny45
2. 2x 1k ohm resistors
3. 2x 499 ohm resistors
4. 2x 49 ohm resistors
5. 2x 3.3v zener diodes
6. 1x red LED
7. 1x green LED
8. 1x 100nF capacitor
9. 1x 2x3 pin header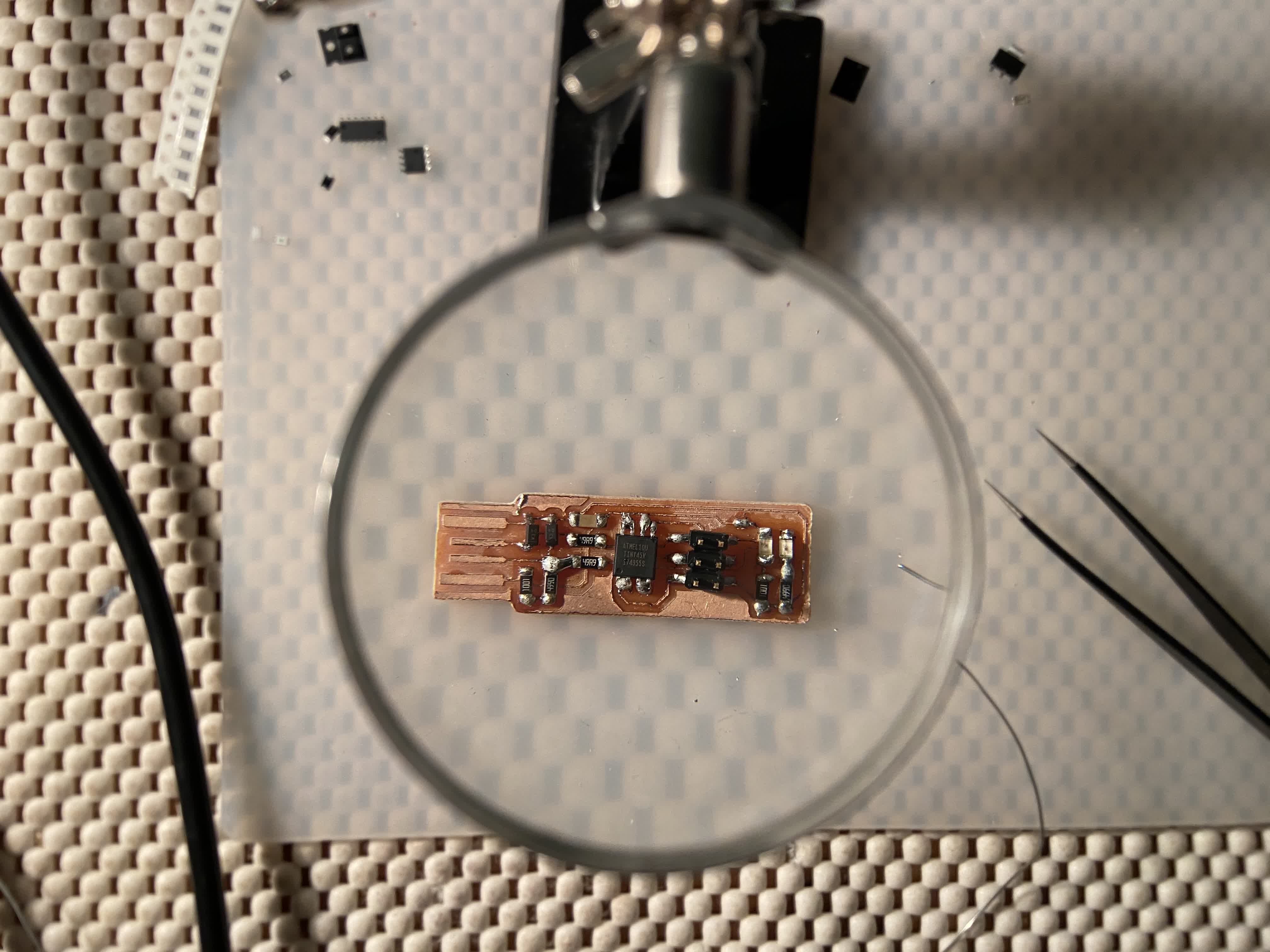 PCB one was not pretty, so I wanted to try another. I think this soldering thing is going to take some time to hone.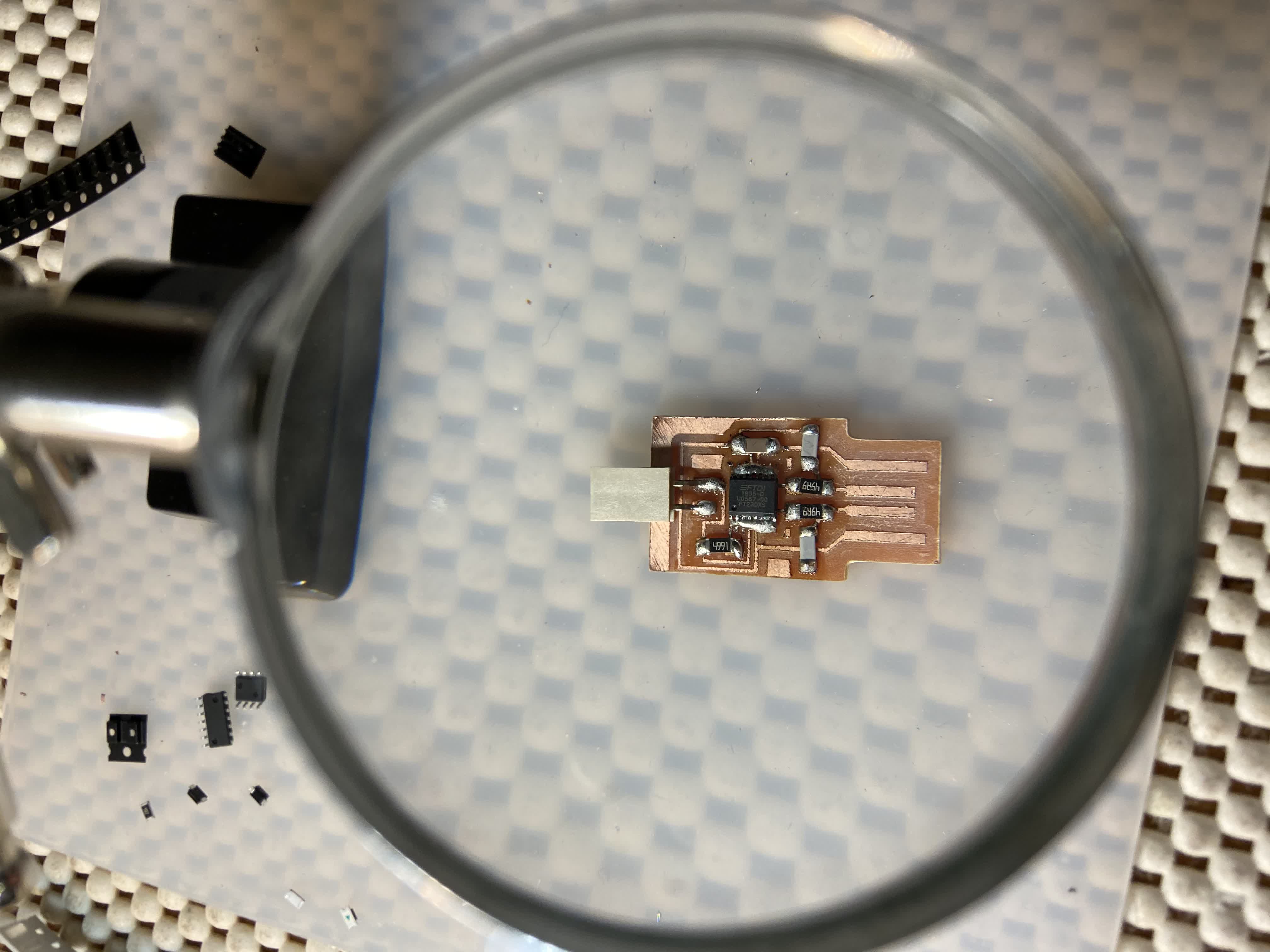 ---
Files: