2. Computer Controlled Cutting
The press-fit construction kit with parametric design and the laser cutter
Testing out vinyl cutter
Laser Cutting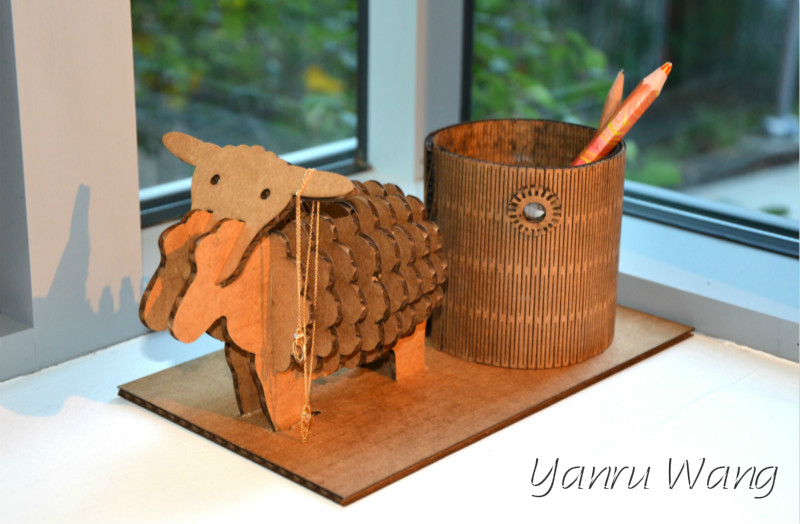 My first HTM project is a sheep desk organizer. I was born in the year of sheep in Chinese lunar calendar, and I want to create something to help clean my desk. I had NO digital fabrication or website creating background, so I spent almost 70% of the entire week on the computer controlled cutting and building this portfolio.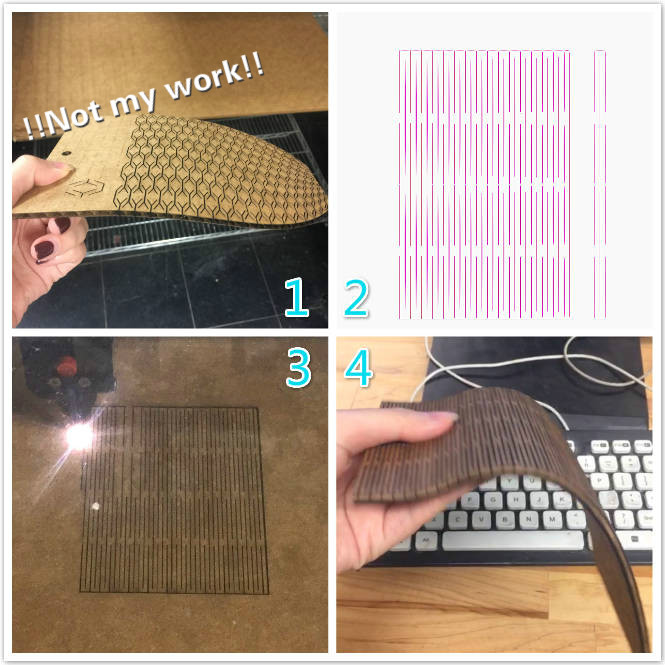 At first, I was thinking…
Our group session printed this template while showing us how to use the laser cutter. I was interested and surprised to see cardboard can be this flexible.
I have tried a few ways of designs that can create this flexibility and came up this idea when I saw this lamp.
It is simpler than it looks. I drew two kinds of dashed lines next to each other. One line breaks twice and the other line break once.Be very CAREFUL when you print since the lines are very close. I will talk about my first laser cut fire experience in the end.
The trial print was very successful!

Can you believe this is cardboard!!!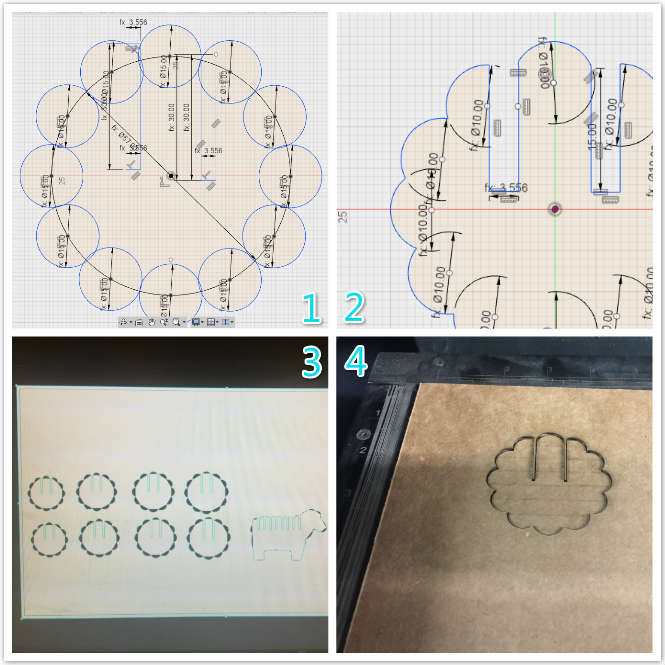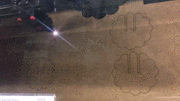 Parametric Design
I can't think of anything that I am capable of making with this flexible cardboard, so I decided to start with something else. Then, I was inspired by this interesting idea of making 3D sheep…
I tried to draw the "fur" part of lamb using fusion 360. It took me almost 3 hours and I spend most time adjusting parametric and the relationship between small cycle, big cycle and the kerf. Therefore, when I change the value of parametric, the shape of the whole piece doesn't change.
I was able to use parametric for creating different fur size. My artist friend gave me some help in designing the head of sheep.
Yeah!! Trial print… Then I realized that the kerf was to small since I forget to measure the thickness of the cardboard at the beginning.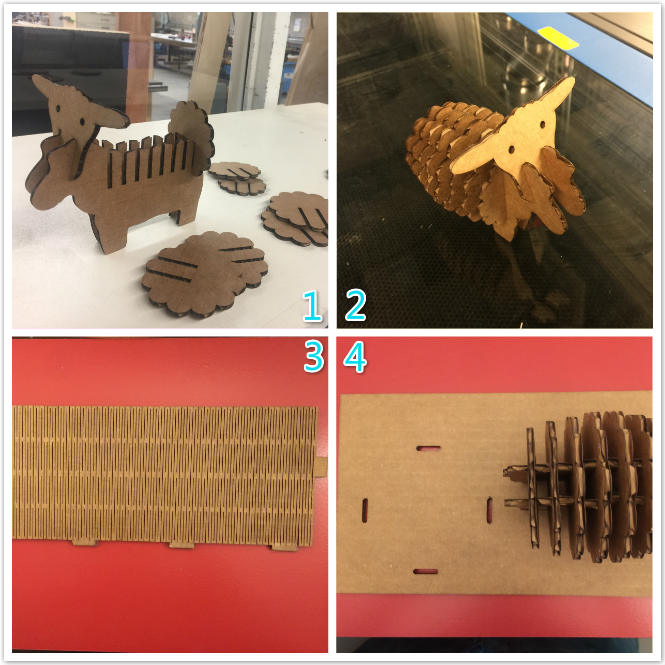 Getting there…
Sheep body parts
I forget to set chamfer, so it was a little bit hard to assemble.
& 4. I create this tab and slot part on my original design and they worked well when assembling together.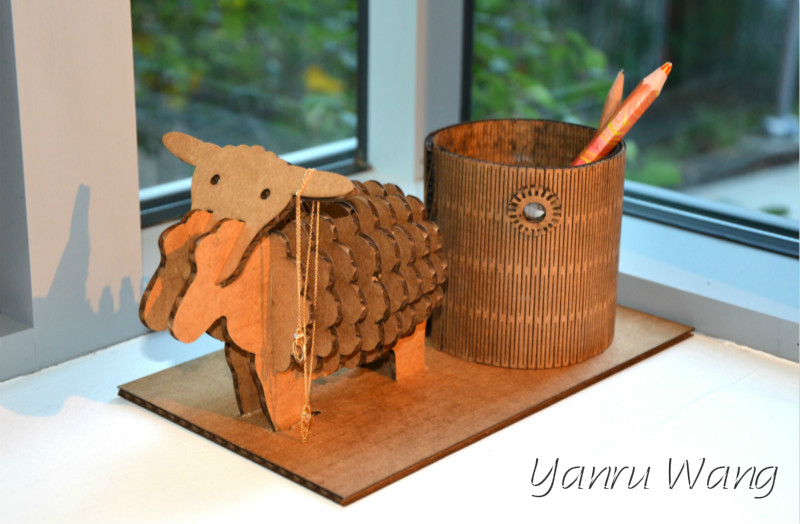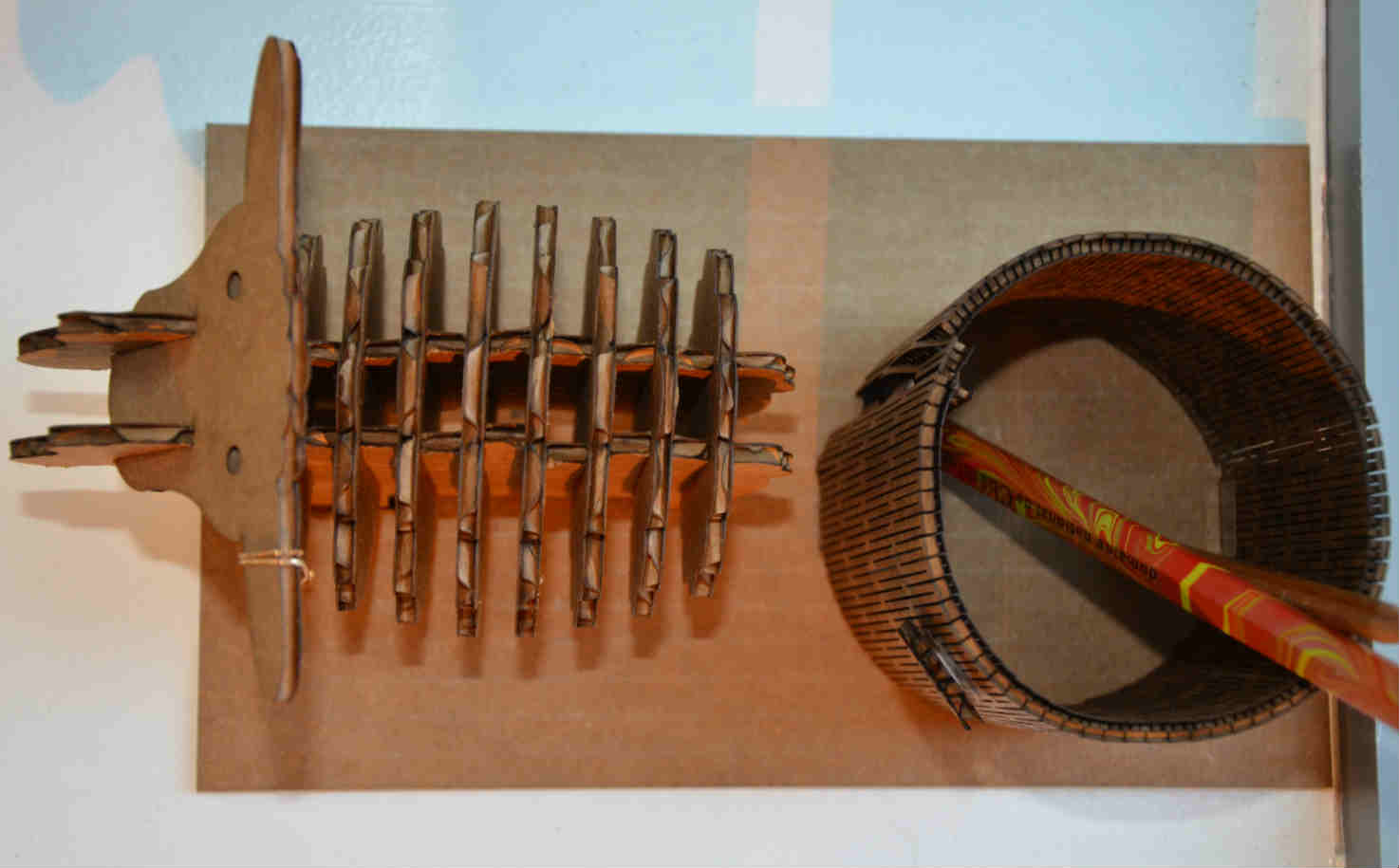 DONE!
Vinyl Cutter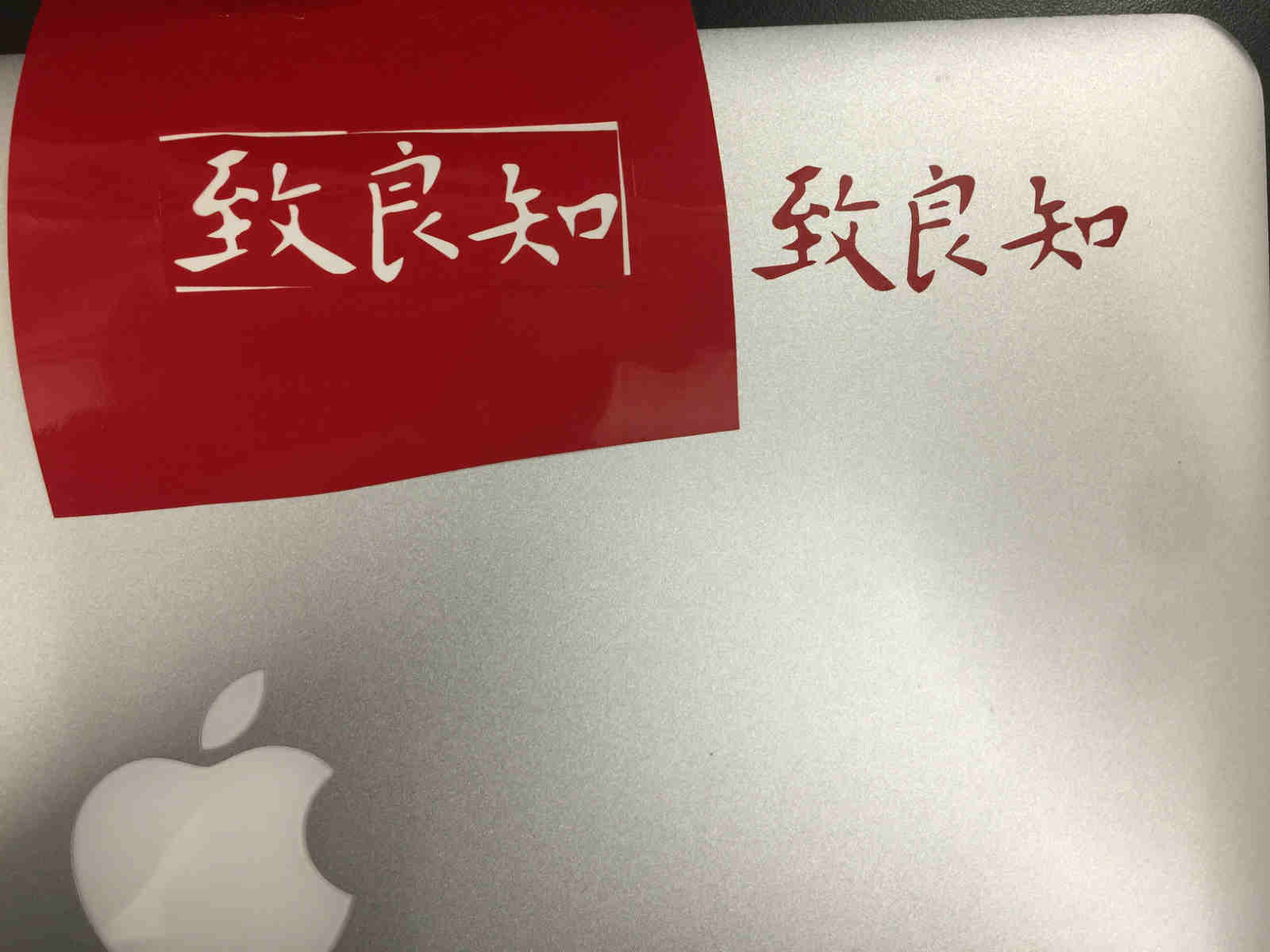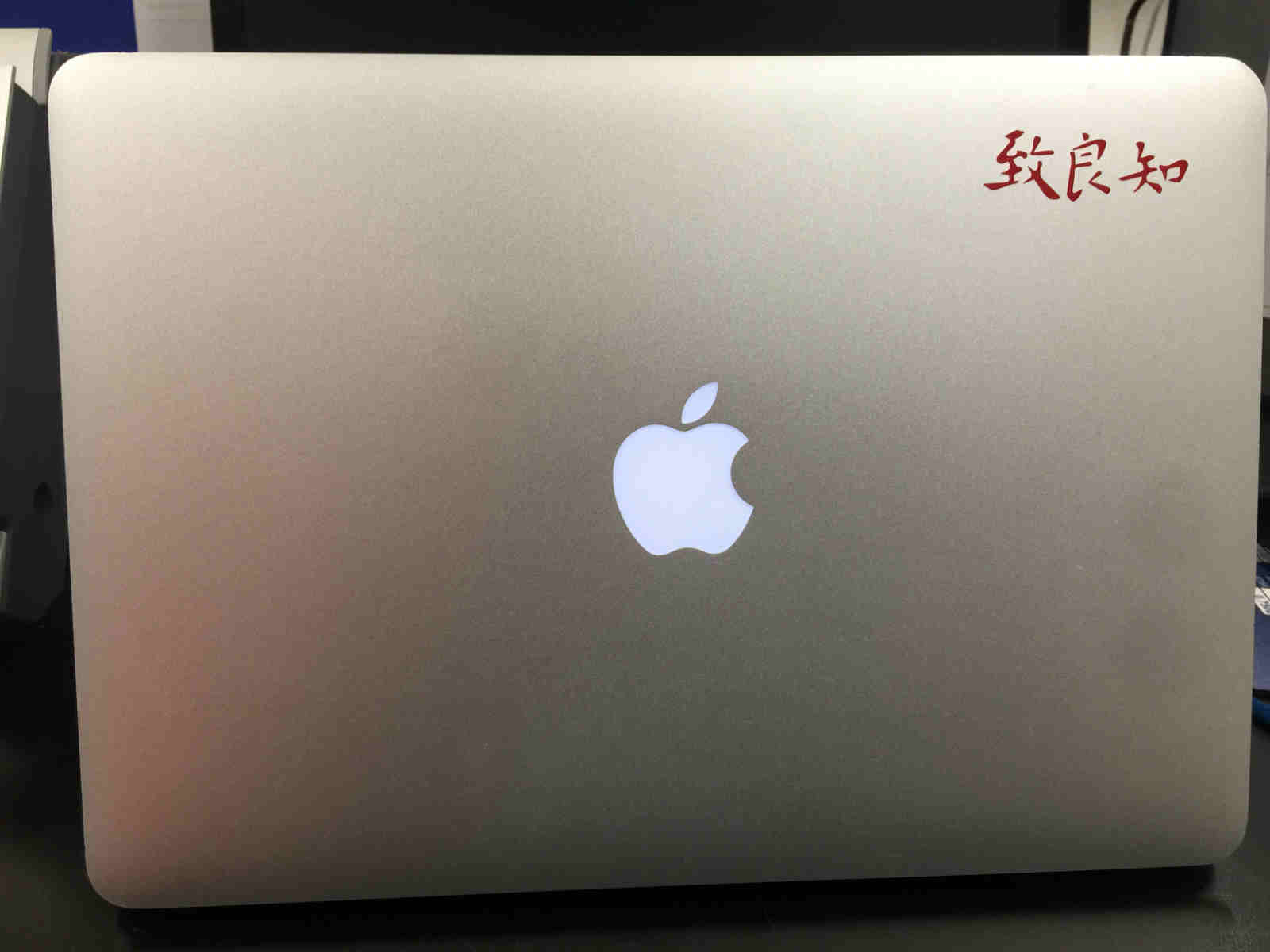 致良知 Zhi Liangzhi - Innate Knowing

This is the main idea proposed by my favorite Chinese philosopher Wang Yangming. He argues that every person knows from birth the difference between good and evil. 

Things I LEARNT (not) to do

I have downloaded more than SIX software and tried and decided to use the first one -- fusion 360.
I forgot to measure cardboard, so the kerf of the first piece I printed was too small.
The sheep body was too big.
Fail to set the correct parametric, so that kerfs messed up when I change the value of parametric.
Oops... I accidentally set on fire because I was printing on a thinner cardboard with the same power and speed...
Put out the FIRE right away!
My vinyl cutting didn't cut through at the beginning since the setting was not right.
Material missing on the right
Mess up the website




Things need to work on in the future
Using fusion 360 to design the complete model before starting machine cutting.
Website design: I was afraid of uploading large pictures, so I have only selected few represented ones and condensed them to very small sizes. I will work on the web design skills and try to share better stories in the future.
To include videos soon.
To include chamfer in the future relevant project.